How to Change Careers: Your Step-By-Step Guide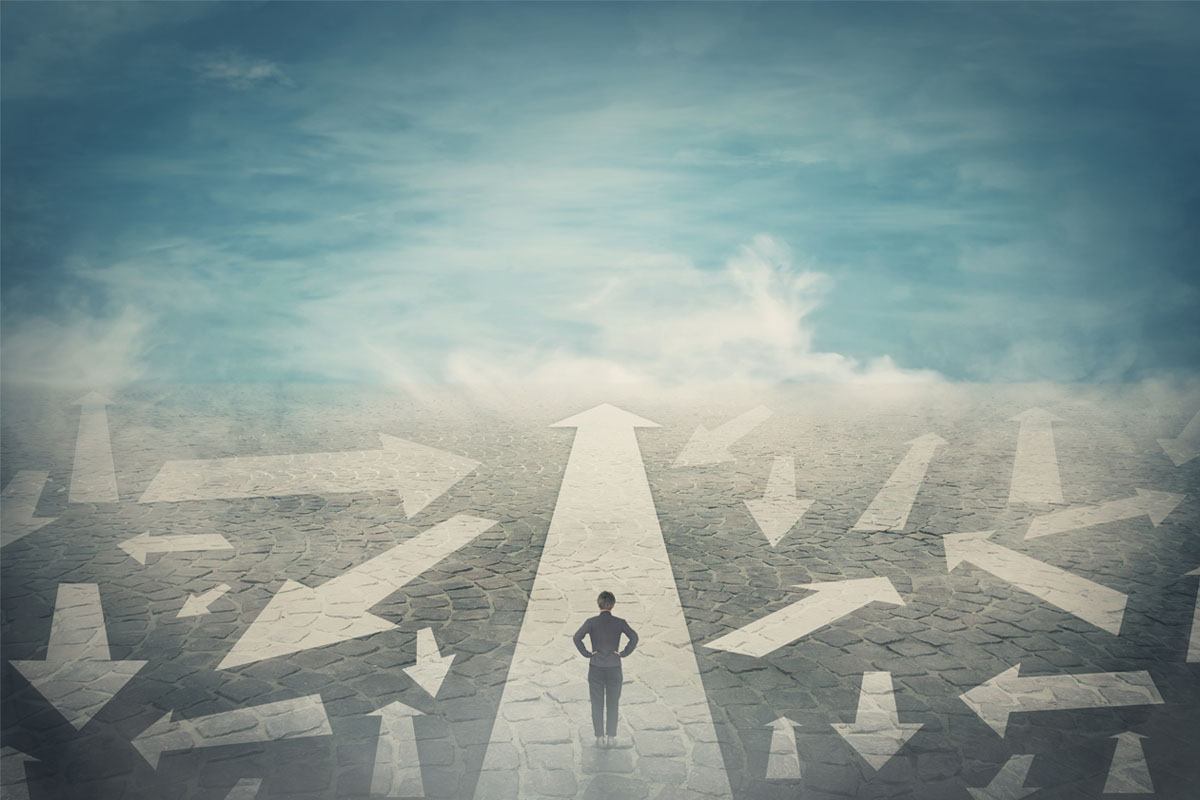 Are you thinking about how to change careers? Gallup reports that even though employment engagement is on the rise, only 34% of U.S. workers feel engaged at their jobs. Whether you've been at your job for years or just want something new, a career change might be just what you need to revisit your true passions. Here are a few tips to help you change directions and snag the dream job you've always wanted.
Step 1: Know the Education Requirements
Whether it's earning your degree, signing up for a continuing education course or getting a certificate, every job opportunity requires some form of training or expertise. Your previous degree may not help you enter the field you're interested in now. Narrow down the education requirements for your dream job to get started. Working full-time while going to school can be difficult, but in the end, the education will be worth it.
Step 2: Learn All You Can About the New Industry
Keeping up with trends and best practices is essential to professional growth, so find out what successful professionals in your industry do to stay on top of their game. For example, students wanting to start a career in business may want to subscribe to The Wall Street Journal or The New York Times. Fire science and EMS professionals might enroll in an online continuing education course or attend a national conference. Following publications that appeal to those in your new career field will also help you fit in and speak the way they do.
Step 3: Tap Into Your Network and Make New Connections
Even if you've stayed in one industry for your entire career, you may be surprised to realize how many current and former colleagues may be connected to someone in the career field you're looking to enter. Reach out to former coworkers and talk with your allies to gain information about job openings and organizations. Using LinkedIn can be an especially effective way to find mutual connections.
Training events, workshops and conferences are also great opportunities to build relationships and meet potential employers. Spending a little time with a new connection may benefit you if that person can help you compete for an open position.
Step 4: Update Your Resume
Before you even consider applying for a new position, make sure your resume is in tiptop shape. Your resume doesn't have to include all of your previous experience – especially if it's not relevant experience – but it should show how you've added value to your previous places of work through specific examples, data and facts. Certain details from your former industry may not be easily understood by potential new employers, so use plain language and explain how you contributed in your previous positions as clearly as possible.
Step 5: Draft Your Cover Letter
A cover letter is not a one-size-fits-all approach. In fact, each one should be tailored to the position to which you are applying. The cover letter is your opportunity to show you've done your homework and shows how your experience aligns with the employer's business goals and objectives.
Your cover letter is also an opportunity to describe why you are changing careers. You will likely be asked that question in the interview, so take the time to write out your answer in the cover letter. Make your case for why someone with your background can succeed in this industry.
Step 6: Submit the Job Application
Before you finish your application, you'll want to make sure you've completed all of the employer's requirements. Does the application require reference letters or a portfolio? The new industry may have requirements that are different from the positions you held previously. Check everything on your list so the application represents you in best possible way.
Step 7: Nail the Interview
Once you've gotten the interview, now is your time to shine. The employer has more than likely already seen your resume, so the interview is an opportunity for them to get to know you, and for you to get to know them. Wear the right clothes. Let your personality shine. Ask questions. Dig deep and see what they're truly looking for in a candidate. Do your research and practice your answers. Lastly, always follow up with a thank you note within 24 hours of your interview.
Additional Help
Want more help landing your dream job? Columbia Southern University's Career Services Department is here to help you every step of the way, including resume planning, cover letter writing, interview practice and more.