What Does It Take to Become an Emergency Medical Services Administrator?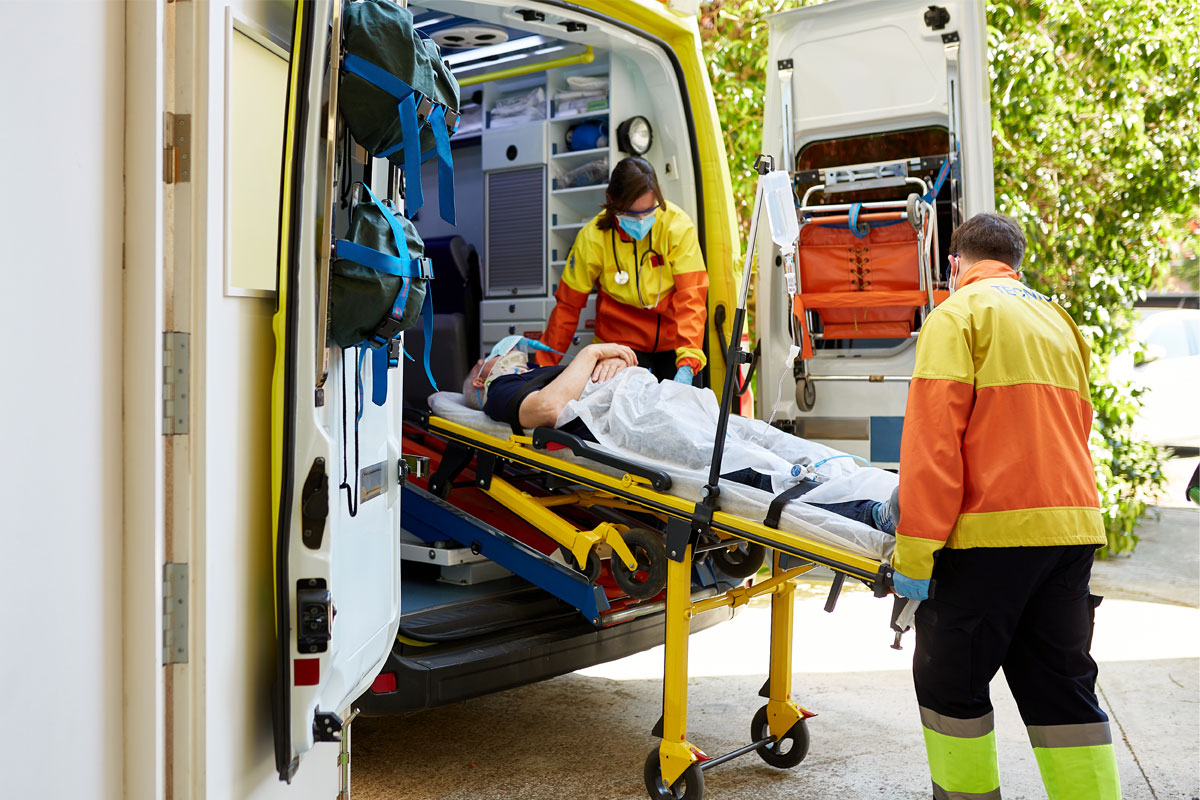 Job opportunities for emergency medical technicians, advanced EMTs and paramedics are on the rise. The Bureau of Labor Statistics forecasts a 15 percent increase in employment for EMTs and paramedics by 2026. Acts of violence, accidents and natural disasters create continuous demand for emergency medical services. Add an aging population with a higher rate of age-related emergencies, like strokes and heart attacks, and it's easy to see the emergency medical services field needs more EMTs and paramedics than ever before.
As the need of EMTs grows, so does the need for emergency medical services administrators.
What is an EMS Administrator?
Emergency medical services administrators manage teams, optimize operations and facilitate communications in life-and-death situations. To become an EMS administrator, you need to not only have the spirit of a first responder but also be a knowledgeable and levelheaded leader. If you're a good problem solver, an effective communicator and someone who's interested in the business side of emergency services — think risk management, regulations and finance, not just medical care — you may have what it takes to step up and lead your peers. < Click to Tweet
Translating Knowledge Into Action
As an EMS administrator, you become the go-to person for rules and regulations. You have to know your organization's standard operating procedures or standard operating guidelines inside and out. In addition, you're responsible for knowing EMS policy and practice at the federal, state and local levels. When you don't know something off the top of your head, your team depends on you to learn quickly and share what you know.
As an administrator, you're less on the front lines and more in a planning and management role. For some people, it's tough to let go of the hands-on patient care that comes with being a street medic. At the same time, what you do behind the scenes ensures things go smoothly during an emergency. Your work equips your team to save lives, even if you aren't providing treatment yourself.
Stephen Wirth, writing for the Journal of Emergency Medical Services, offers four keys to staying up on the latest rules, regulations and standards of care. EMS administrators should enjoy the following activities:
Constant Reading
As a manager, you need to value professional development and keep up with the latest publications so you know how EMS standards of care are changing. How are data and social media impacting EMS? Are community paramedicine and telemedicine the wave of the future? You should enjoy learning about these topics and talking with your team about what you learn.
Implementing Changes
Medical studies drift in and out of the news. Some of these reports are of high quality, and some aren't. When you're an EMS administrator, your team relies on you to exercise wisdom when recommending new policies and procedures.
Seeing the Big Picture
Before updating your SOPs or SOGs, you'll be expected to partner with your medical director and other stakeholders. You'll also need to observe how other hospitals and ambulance services operate so your processes are similar to what other organizations are doing, and you'll need to consider your budget as you make challenging decisions.
Always Growing
In addition to reading up on the latest treatment protocols, an EMS administrator reviews existing policies and processes and updates them regularly, based on the latest information.
Leading People
If you're already an EMT, transitioning into administration means becoming less of a peer and more of a leader. Instead of working alongside your team, you'll be in charge of delivering one-on-one coaching and providing meaningful professional development. The best leaders take proactive steps to address operational problems and to build a crew resource management culture for EMS.
EMS administrator responsibilities include:
Maximizing Situational Awareness
In many cases, your team can call you, but you're not on the ground with them. It's up to you to properly prepare them to assess risk in stressful situations, to help them understand their resources and their limitations, and to make the right decisions about providing care.
Enhancing Communications
As an EMS administrator, it's your job to encourage every team member to voice concerns. If teams become too dependent on one voice, they may make incorrect decisions that lead to injury or death for a patient. Every EMT should feel empowered to speak up.
Minimizing Errors
Helping your team avoid errors means being willing to give constructive, actionable feedback. The best EMS administrators don't avoid challenging conversations. They provide honest performance evaluations and review cases regularly for coaching opportunities.
Encouraging Your Team
Emergency services is a stressful profession, and your team needs support to manage stress effectively. They also need to hear when they're doing well and know their work is appreciated.
Becoming an EMS Administrator
EMT and paramedic training usually do not require a bachelor's degree. If you want to step into EMS administration, however, a bachelor's degree gives you a major advantage. Courses in EMS administration include a strong foundation in EMS policies, operations and communications. In addition, you get comprehensive training in risk management, EMS finance and the regulatory environment.
Most EMS administrators complete their bachelor's degree after four or five years of study. Although you don't have to have professional experience as an EMT, you need a deep understanding of how EMS operates every day. Before you make decisions regarding staffing, operations and spending related to your crew, you'll need a foundation of knowledge about what they do. Especially if you aren't coming up through the EMT ranks, you'll need a dose of humility and appreciation for the life-or-death situations your crew faces every day.
You can earn a bachelor's degree in EMS administration from either a traditional or online school. Some colleges offer a combination of classroom teaching and online training. Choose the format that helps you retain information best, and select the option that fits with your schedule. If you're already a working professional, an online degree gives you the flexibility to study and complete assignments around your work schedule.
Are You Ready to Lead?
EMS administration is a fast-growing field, supported by a growing patient population.
If you're like Columbia Southern University alumnus Daniel Tyk and you have the right balance of confidence, compassion and clear-headedness, you'll have many opportunities to succeed as an EMS administrator.