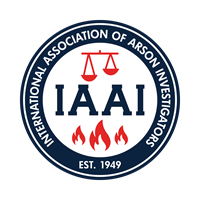 As a proud learning partner of the International Association of Arson Investigators since 2010, Columbia Southern University is honored to offer a scholarship to the members of IAAI. The scholarship will cover up to 60 credit hours toward one online degree program. The scholarship will be applied directly to the recipient's tuition for up to three years or until the completion of the selected online degree program, whichever comes first.
Eligibility
Be a member of IAAI
High school transcript or equivalent (GED).
Must begin coursework within 90 days of the date of the award.
Maintain a 2.0 undergraduate GPA or 3.0 graduate GPA.
Maintain continuous enrollment in degree program.
Current CSU students must already meet these requirements to be considered.
Application
The scholarship will open on April 18, 2023 and will close July 23. Applicants will be required to submit verification of their membership as well as three short essays. The Columbia Southern University scholarship committee will select a winner, and the winner will be notified by the end of August 2023. For any questions/concerns please email our scholarship liaison at scholarships@columbiasouthern.edu or call 888-785-3006
Learn more about the International Association of Arson Investigators
The International Association of Arson Investigators® (IAAI®) is an international professional association of more than 8,000 fire investigation professionals. Their mission is to provide active support to fire, arson and explosion investigation professionals along with organizations and industries serving and associated with fire losses, through leadership, education and training, professional development/credentialing, networking, and the provision of resources. To encourage all in the profession to better communicate to those we serve how they are impacted by fire loss and arson.