What Can You Do With a Criminal Justice Degree?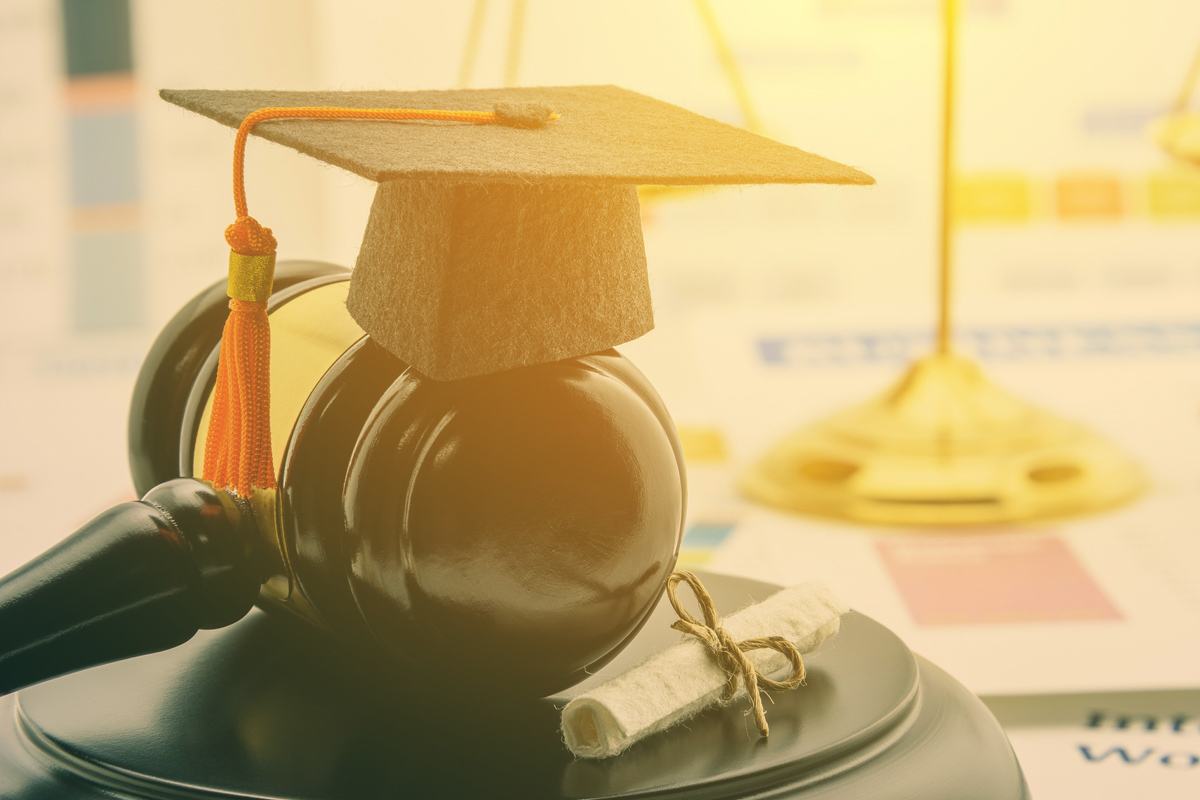 Seasoned criminal justice professionals understand that they can create positive change for their communities by using their knowledge and experience in many different positions. Law enforcement officers are a visible component of the criminal justice system, but there are many other career opportunities in the field.
Whether you're currently employed in law enforcement and looking for a change, or you're working in another field and are considering an entirely new career, here are some of the most popular options for careers with a criminal justice degree.
1. Law Enforcement
Law enforcement officers are some of the most commonly-known criminal justice professionals. These police officers, detectives and more are charged with responding to emergency calls, patrolling assigned areas, obtaining warrants, arresting suspects, collecting evidence, writing reports and much more.
Academic degrees are not always required to start a law enforcement career, but education is important. According to the Bureau of Labor Statistics, some federal agencies and police departments do require college coursework or a college degree. The BLS also projects a 3% increase in law enforcement jobs from 2021 to 2031.
Those who choose law enforcement as their criminal justice career can expect a competitive job search process. Applicants who have a college degree, like Columbia Southern University graduate Neil Fetner, can stand out compared to their peers. And those with military experience and the ability speak a second language can also gain an edge.
Related: Criminal Justice Careers: Police Ranks Explained
2. Homeland Security
The Department of Homeland Security employs more than 230,000 professionals across multiple disciplines. The DHS currently includes operational and support components like U.S. Customs and Border Protection, U.S. Immigration and Customs Enforcement, the U.S. Secret Service, and the U.S. Coast Guard. DHS employees protect our nation against cybercrime, human trafficking, natural disasters and more.
Criminal justice graduates are qualified for many of these positions, but job seekers looking for careers in this area may be interested in a degree in homeland security.
Related: What Can You Do With a Homeland Security Degree?
3. Cybersecurity
Cybersecurity is one of the fastest growing career fields, and there are many applications within criminal justice. A degree in criminal justice with coursework in cybersecurity will increase your value to potential employers like the Central Intelligence Agency. Cybersecurity also is a primary focus for the Department of Homeland Security.
Overall, the median annual salary for information security analysts in May 2021 was $102,600, and employment is projected to grow by 35% from 2021 to 2031.
Related: How to Get a Great Job in Cybersecurity
4. Arson Investigation
Firefighters looking for a new career path may be interested in arson investigation. Fire investigators collect and analyze evidence, interview witnesses, determine the origin and cause of a fire, and much more.
A degree in criminal justice or fire science will give applicants an advantage over their peers. The BLS projects employment of fire inspectors to grow 6% from 2021-2031, and their median annual salary was $64,600 in May 2021.
5. Corrections
Correctional officers oversee individuals who have been arrested and are awaiting trial or who have been sentenced to serve time in jail or prison. Many positions are available with regional and state correctional institutions, but some of the best prospects will be with private sector prison companies that are now being contracted to provide services to state prison systems.
For employment in federal prisons, entry-level correctional officers are typically required to have a bachelor's degree.
Criminal Justice Education
Here at Columbia Southern University, we're proud to work with law enforcement officers and many other criminal justice professionals and help them complete the education they seek to advance their careers. Our criminal justice faculty teach theoretical foundations and ways to approach the emerging issues faced in the profession.
To learn more about our online criminal justice degrees at the associate, bachelor's and master's degree levels – as well as multiple continuing education options – visit our website.
Multiple factors, including prior experience, geography and degree field, affect career outcomes, and CSU does not guarantee a job, promotion, salary increase, eligibility for a position, or other career growth.