How to Get a Great Job in Cybersecurity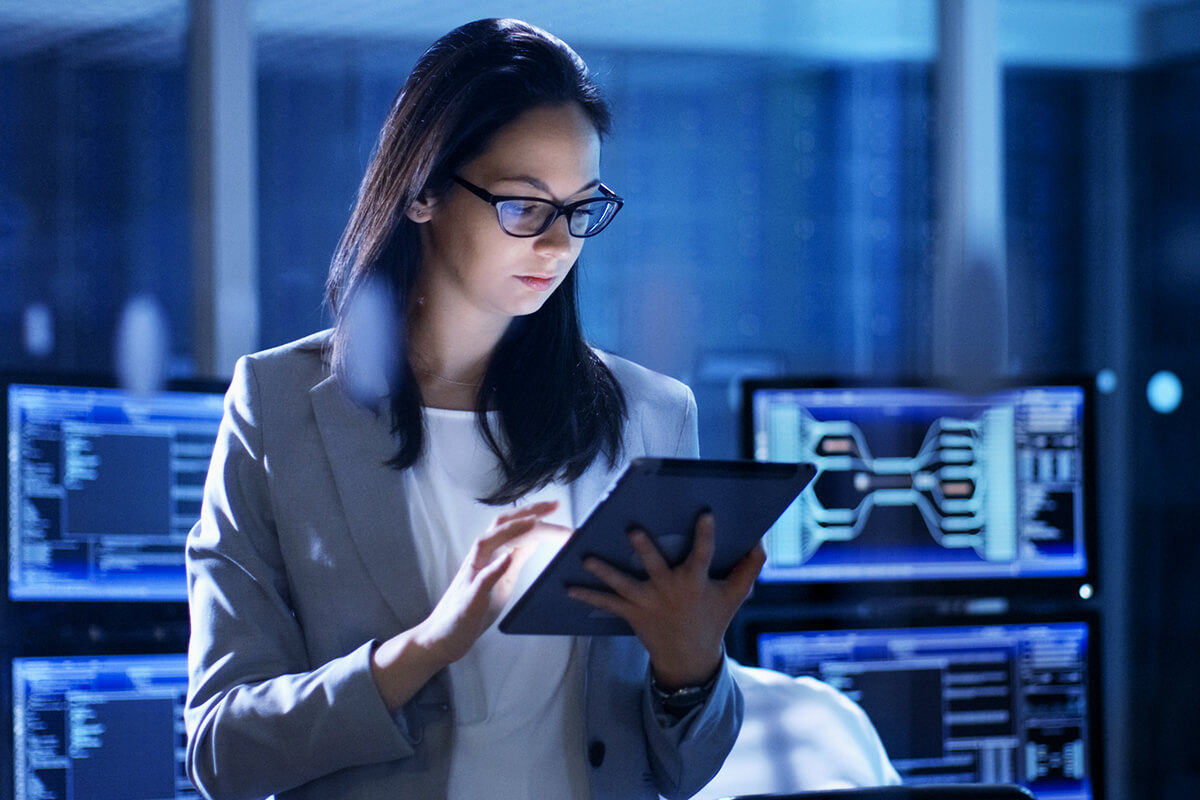 Every day, businesses around the world are attacked by cybercriminals, with the potential of losing millions of dollars or private, classified information. For every threat that's contained, several new ones pop up in its place.
As the threat of cybercrime grows, so does the need for people who have the knowledge and experience to help protect against it and keep networks and data safe from prying eyes. In fact, the field of cybersecurity is one of the fastest growing in the world. The Bureau of Labor Statistics projects a 32% growth in jobs by 2028 for information security analysts, and in 2018, a report revealed a shortage of almost 3 million cybersecurity professionals across the globe.
Clearly, there are jobs available in this fast-paced, dynamic field. Cybersecurity demands a certain level of technical knowledge, as well as skills in communication, critical thinking, decision making and data analysis. Employers are looking for well-rounded individuals who can take on the challenge of protecting their information from a range of perspectives.
In this article, we explore four ways to elevate yourself above other candidates and get a job in cybersecurity.
1. Specialize
Although knowledge of technical and fundamental principles of cybersecurity are important, employers aren't necessarily looking for experts in security. Rather, the most successful candidates are those who have a well-rounded base of knowledge. You don't need to be an expert in everything, but becoming proficient in another aspect of IT, whether it's network administration, programming, database management or something else, will give you a solid foundation for cybersecurity work.
Spend time learning about and exploring the security aspects of that work and building your profile as a security expert. For instance, your skills as a web developer could transfer into a role in web security or security software development, where network administrators are often well suited for forensic roles.
Ultimately, thinking about your career path in terms of where you want to focus your interests, rather than simply "cybersecurity," will make you more marketable and help you focus your learning and development over time.
2. Keep Learning
Employers are looking for individuals who are educated in the fundamentals of IT and have specific technical skills in different operating systems, coding languages, network administration and other areas. They also want to hire people who understand daily operational principles – for instance, maintaining physical security of equipment or user management – and have a basic understanding of business fundamentals. Being able to communicate with stakeholders outside of IT, for instance, is a vital aspect of any cybersecurity job, as are business processes and procedures such as budgeting, forecasting, and analysis.
Therefore, although some of the technical aspects of IT can be self-taught, the majority of employers look for cybersecurity professionals who have a college degree in a related field and can demonstrate solid experience in the work they'll be expected to perform. Keep in mind that cybersecurity is about understanding both how technology and people work; it's often not enough to know exactly how to thwart criminals with tech tools, but also to understand how they think and how the users of the company systems will think. Earning a cybersecurity degree, or a degree in another IT related field, provides that extra insight and training to make you especially effective on the job.
3. Get Certified
In addition to formal college education, employers often prefer candidates who hold specific security certifications, demonstrating their knowledge and experience in key areas. While some security certificates require job experience, many are designed for entry-level professionals, and you may not even be considered for some jobs without them.
For example, the Certified Ethical Hacker (CEH) and Security+ certifications are ideal for entry-level candidates, while a Certified Information Systems Security Professional (CISSP) credential is a must if you want to work for the Department of Defense.
Earning certifications typically requires a certain level of education or work experience and passing an exam, but they can help boost your profile and land the best jobs in cybersecurity.
4. Build Your Network
Cybersecurity is no different than any other field in that networking and getting to know others is an important part of furthering your career. Don't limit your networking to online either – although participating in open source projects, online discussions and blogging can all raise your profile – but get to know people in your community as well. Attending local events, conferences or just connecting with others in your company can keep you plugged in to the latest trends and ideas in cybersecurity.
Conclusion
Getting a great job in cybersecurity begins with developing your technical and soft skills and keeping your eyes open to different opportunities. This begins with earning a degree, and Columbia Southern University can help, providing you with the foundational education that can take you where you want to go.
Eligible students may enroll in the Accelerated Path for the Bachelor of Science in information systems and cyber security degree program at CSU. This enrollment option allows students to earn this competitive degree in one year.*
Many of our cybersecurity alumni now have interesting and challenging jobs in the field. Caleb Mims, a 2018 graduate, now works as a technical lead at NASA's Mission Systems Security Center in Houston, Texas. Mims' story was featured in the spring 2020 edition of the CSU Alumni Magazine.
To learn more about our online degree programs in information systems and cybersecurity.
*The Accelerated Path is subject to eligibility. Students who have completed at least 72 credit hours at the undergraduate level may be eligible to enroll in the accelerated option.