How to Become an Arson Investigator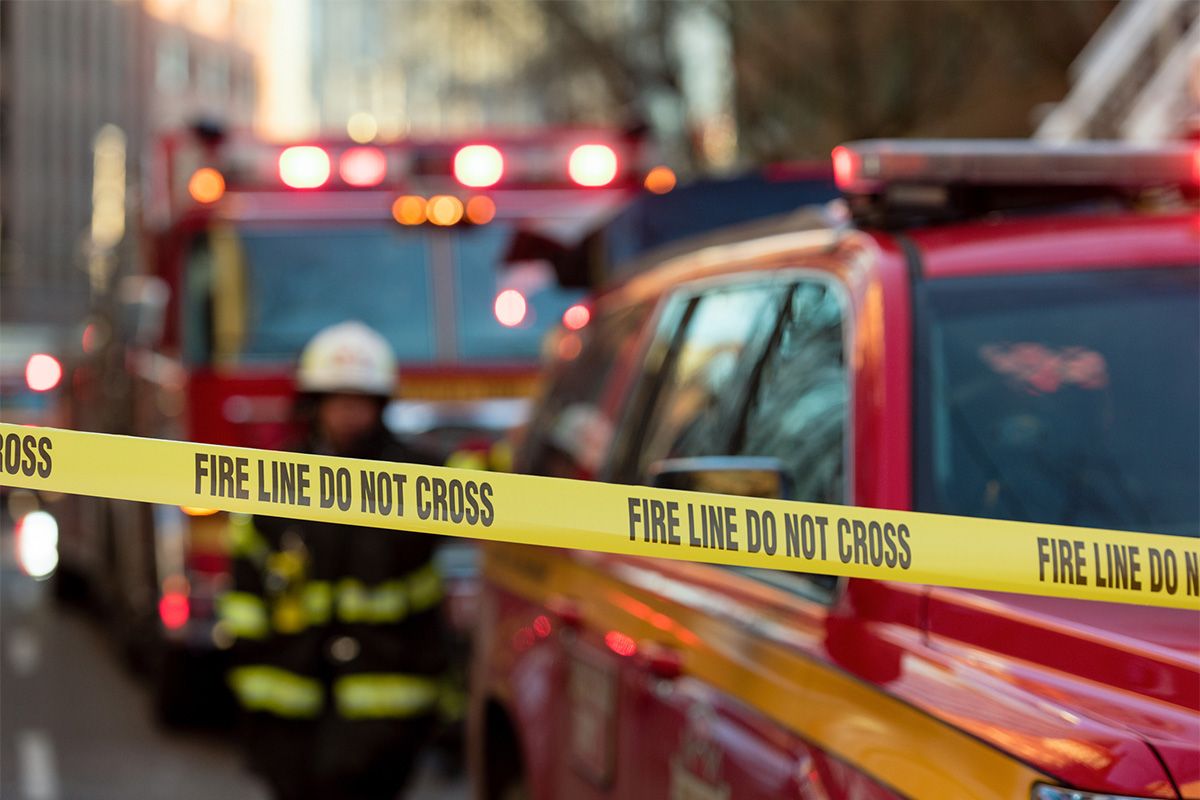 A career in arson investigation is a unique combination of fire science knowledge and criminal justice skills. Arson investigators examine scenes where fires occurred to identify their cause and determine if any criminal activity was involved.
In this article, we explore the following for arson investigators:
Responsibilities.
Industry outlook.
How to become an arson investigator.
Additional resources.
Responsibilities
Successful arson investigation requires analytical skills to determine the cause of a fire. Math, communication and problem-solving skills also contribute to success in the industry.
Arson inspectors are normally not first responders to fires, but they may be called upon by law enforcement or fire departments to investigate. They then collect and identify evidence, perform analysis, and determine if a crime has been committed.
Additionally, some investigators will have the responsibility of identifying suspects and determining possible motives. An investigator may also interview witnesses and suspects and even conduct arrests.
Finally, arson investigators may be required to appear in court to testify in arson cases. They may also be called upon to serve their communities by teaching fire safety.
Industry Outlook
According to the Bureau of Labor Statistics, the median wage for fire inspectors and investigators was $61,660 in May 2019. In 2018, 76% worked in local government and 9% worked for state governments. The remaining arson investigators worked for colleges, universities and manufacturing companies.
Employment for fire inspectors and investigators, which the BLS estimated at 13,000 job in the U.S. in 2018, is expected to grow 6% over the next 10 years.
How to Become an Arson Investigator
In this section, we explore three steps many fire science professionals take on their way to becoming an arson investigator.
1. Meet the Education Requirements
While having a high school degree is technically not required, 98% of arson investigators have a high school diploma or a more advanced degree. Pursuing a degree in fire science, engineering or chemistry can provide a competitive advantage when applying for jobs, as only 37% have completed an associate degree or higher. Having a degree can also help you move into more advanced positions with higher pay.
Related: 6 Reasons Why Online Degrees Are Worth It
2. Meet the Experience Requirements
Most arson investigator positions require previous experience as a firefighter. Working in law enforcement or other emergency services can also provide useful work experience. If possible, try to get a position working with another arson investigator and learn as much as possible from that individual.
3. Become an ATF Certified Fire Investigator
Many agencies require an arson investigator to become a Certified Fire Investigator (CFI) through the Bureau of Alcohol, Tobacco, Firearms and Explosives (ATF). The two-year process of earning the CFI designation through the ATF includes six weeks of classroom studies and examining 100 fire scenes with an experienced CFI. At the end of the two years, each candidate can take the CFI exam administered by the International Association of Arson Investigators (IAAI).
The Public Agency Training Council also offers shorter courses for positions that don't require ATF certification.
Additional Resources
Excelling as an arson investigator requires ongoing learning and networking. Here are some useful resources for anyone in the industry:
Getting Started
Columbia Southern University is a leader in online fire science education with FESHE-recognized programs at the associate and a bachelor's degree levels, including a Bachelor of Science in fire administration with a concentration in fire investigation.
For more information about our online degree programs in fire science, visit ColumbiaSouthern.edu/Fire.
Columbia Southern University does not guarantee that students or those who pursue these careers will earn the specific salaries listed.