Criminal Justice Degrees: Writing Skills Are Important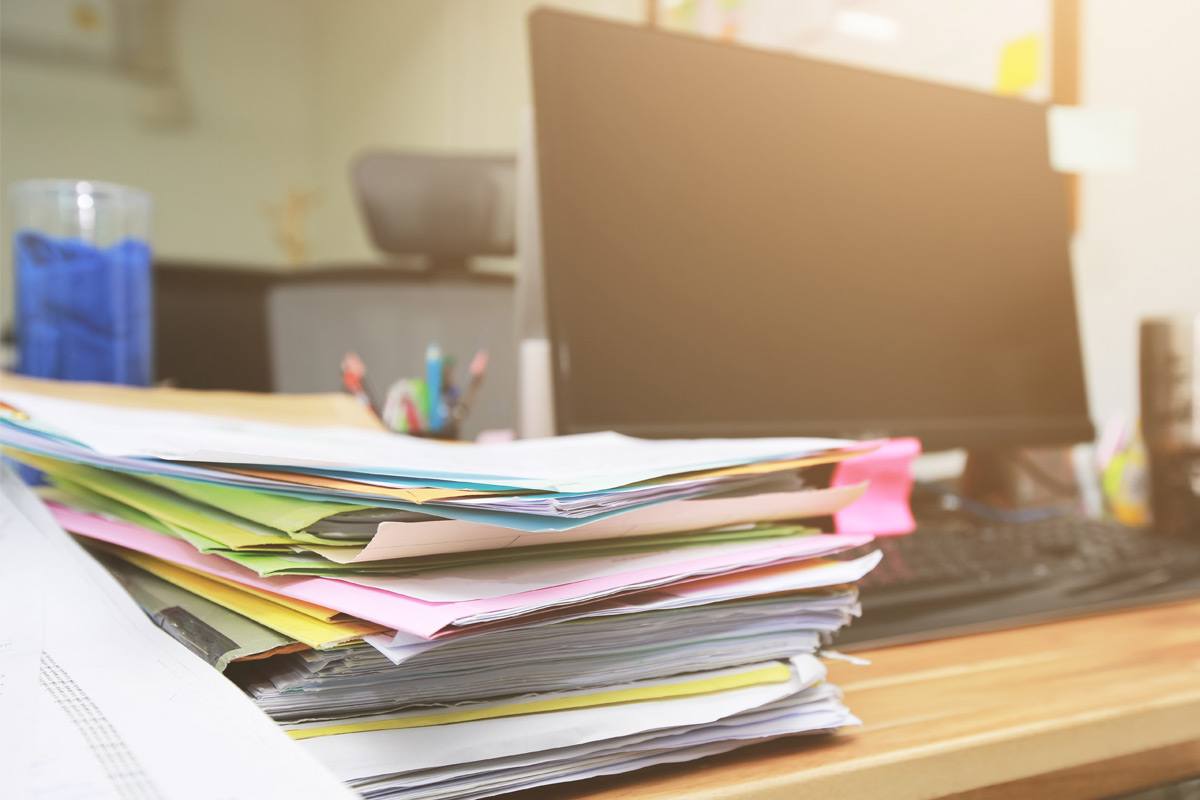 Category:
Industry Insights
Usually, when we think about the skills required for a career in criminal justice, writing doesn't always top the list. Rather, we consider knowledge of subjects like law and criminal behavior to be significantly more important.
However often overlooked, though, writing skills are a key aspect to being successful in criminal justice fields like law enforcement, in large part because most of the jobs in this field are within large bureaucracies that rely heavily on written documents as a form of communication. From policy manuals to internal memorandums, incident reports to social media outreach, writing skills are closely tied to leadership success within the criminal justice field.
What You'll Be Writing in Criminal Justice
Writing in criminal justice isn't only a matter of issuing tickets and checking the boxes on a pre-printed citation form. During the course of your career, you'll be called upon to write a number of different types of communication, including:
Reports and Narratives
When responding to criminal (or suspected criminal) activity, you will be expected to draft a report outlining what happened, who was involved, and detailing the facts of the incident. Typically, these reports are not admitted as evidence per se, but serve as a starting point for investigations.
Studies and Research
Not all criminal justice careers are in law enforcement. In some cases, you may be working for an agency that conducts original research, or reports on related issues. Because such research is often used in the media, or to guide policy decisions, it's important that it be well written.
Internal Communications
Regardless of where you work, there is likely to come a time when you need to communicate with your co-workers. Do you want to be perceived as an intelligent and well-spoken, or inarticulate and uneducated?
Community Outreach
Police and emergency services departments across the country have begun using social media as a platform for community outreach, often with the intent of humanizing their departments and building stronger relationships. If you are called upon to contribute to these activities, you need excellent writing skills. In fact, if you consistently demonstrate great writing ability, you're more likely to be asked to contribute.
First Impressions and Clear Communication
We've all read things that have left us scratching our heads. Even when the language used is simple, the structure or organization of sentences can muddle the meaning and create confusion. Now imagine that the written word doesn't accurately reflect what a police officer or investigator meant — and that report is a key piece of evidence in a trial. It's possible that a poorly written report could lead to a major injustice, with someone being found guilty or innocent based on a misunderstanding.
It may sound dramatic, but the consequences for not being able to write well can be significant when you are writing documents to be used in a legal setting. Attorneys in criminal cases are looking for anything that they can use to support their cases, and if your reports fail to accurately articulate the facts, they will use that as evidence to exonerate their clients. Not to mention, if your reports are consistently poorly written, riddled with errors, or a grammatical mess, you are not representing your agency in the best possible light.
And those first impressions matter. In fact, in many cases, your written work is going to serve as an introduction to you long before you meet the readers in person — if you ever do. In some cases, reporters, attorneys, or other individuals rely strictly on what's been written down, and never actually talk to you about your findings. Therefore, it's vitally important that you hone your writing skills so that you make the best possible impression right off the bat. Not only will you gain the respect of others, but you may get the attention of individuals who can be beneficial to your career in the long run.
Improving Writing Skills
Until recently, many degree programs did not heavily emphasize writing as a program outcome. However, most criminal justice degree programs have begun to implement more training in this important skill as it has become a sought-after skill in criminal justice graduates. Not only are more courses in this field including writing assignments, but specific criminal justice writing courses are being added to the curriculum as well. Not to mention, most colleges require students to complete a college writing or equivalent course, in which they learn the basics of academic writing, research, documentation, and proper grammar.
Therefore, it's important that criminal justice students take their writing instruction seriously, and not treat it as a requirement to "get through." Learning these skills is vital to finding success in the field and becoming a leader, and will help ensure you are able to meet the challenges that face you throughout your career.
For math and writing assistance at CSU, be sure to check out the Success Center. The writing professionals in the Success Center will help students with APA style, essay writing and more.