Exploring the Department of Homeland Security's Role in Cybersecurity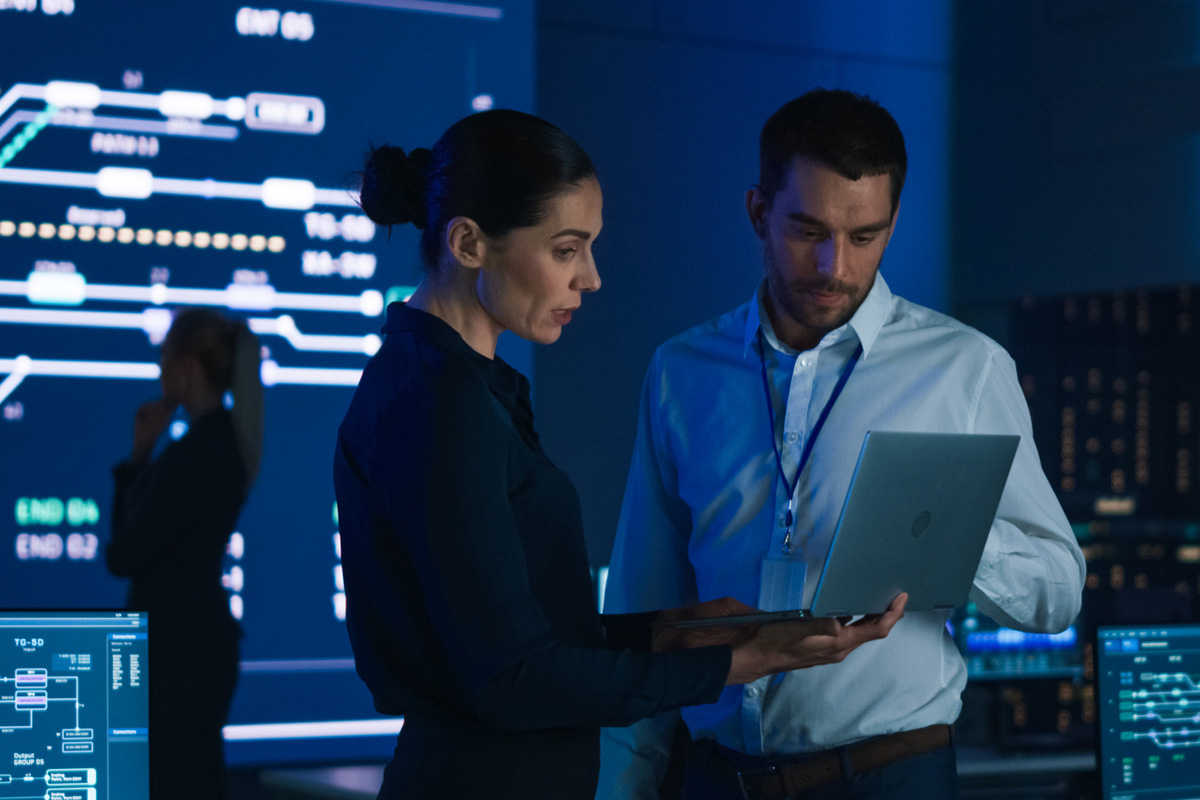 Category:
Industry Insights
The U.S. Department of Homeland Security was created in response to the attacks in the United States on Sept. 11, 2001. Since that time, protecting the nation's cyber infrastructure has surpassed terrorism as the most active threat domain in the world and the most dynamic threat to the homeland, according to the DHS.
Many who pursue careers in homeland security choose to specialize in cybersecurity. In this article, we provide definitions of homeland security and cybersecurity, then explore the role the DHS plays in protecting the nation against cybercrime.
What Is Homeland Security?
The mission of the Department of Homeland Security is to secure the nation against threats. The DHS employs a vast team of agents who work in different areas to predict, manage and eliminate threats. Jobs within the DHS can include cybersecurity specialists, border agents, intelligence officers and more.
The DHS manages several agencies within the federal government's executive branch, including the Secret Service, Transportation Security Administration, Federal Emergency Management Agency, Coast Guard and more.
What Is Cybersecurity?
Cisco defines cybersecurity as the practice of protecting systems, networks and programs from cybercrime. Cybercriminals attempt to access, change or alter sensitive information belonging to organizations or individuals. As technology evolves and more processes rely on computers and the internet, the risk of cybercrime and large-scale cyberattacks increases.
Cybercriminals look for vulnerabilities within systems or human behaviors to gain access and extort money or interrupt routine business practices. In the end, inadequate cybersecurity processes can lead to significant financial losses, hurt a company's reputation, and stop workflow.
Minimizing the impact of cybercriminals is essential for private and government agencies. Cybersecurity professionals perform a variety of tasks, including:
Installing and operating firewalls and other security software.
Investigating and responding to incidents.
Monitoring network traffic.
Performing risk assessments.
Promoting best practices for information security within their organizations.
Cyberattacks and National Security
The potential for damage is significant when organizations or individuals face cybercrime, but the potential impact on average citizens – and the nation as a whole – can be much larger when cyberattacks are directed toward government agencies.
Cybersecurity professionals working for the DHS focus on preventing and responding to these incidents. Recent examples include the email hacks of the U.S. Treasury and Commerce departments in 2020. The stakes are high enough in events like these that some describe cyberspace as the newest frontier of war with the potential to bring entire countries to a standstill.
The DHS also monitors cybercrime in the private sector that has the potential to cause widespread damage, such as the reported ransomware attacks by North Korea on health care and public health organizations in 2022. Another example is the Equifax data breach of 2017 when social security numbers, addresses and other private information belonging to nearly half the U.S. population were exposed. The DHS investigates such incidents, as some can rise to become a national security threat.
DHS Cybersecurity Strategy
In 2018, the Department of Homeland Security outlined its strategy in identifying and managing the national cybersecurity risk. The national cybersecurity strategy includes the following seven goals:
Assess evolving cybersecurity risks.
Protect federal government information systems.
Protect critical infrastructure.
Prevent and disrupt criminal use of cyberspace.
Respond effectively to cyber incidents.
Strengthen the security and reliability of the cyber ecosystem.
Improve management of DHS cybersecurity activities.
With this strategy, the DHS also hopes to reinforce their core principle of collaboration across the cybersecurity community, including their partners in all levels of government and the international community.
DHS Cybersecurity Careers
Cybersecurity is one of the fastest growing job markets. The Bureau of Labor Statistics projects that employment of information security analysts will grow 33% from 2020 to 2030, representing 47,100 additional jobs over that time. That's compared to the projected 8% growth across all occupations.
Additionally, the DHS is prioritizing hiring cybersecurity professionals within its Cybersecurity and Infrastructure Security Agency – or CISA – by elevating salaries and benefits to remain competitive in the market. Through a new talent management system revealed in 2021, the DHS is hoping to stop a spike in attrition and fill longstanding vacancies.
Pursuing cybersecurity positions in the DHS is one way to advance your career while enjoying the various benefits of government jobs, but many positions will require an academic degree. Here at Columbia Southern University, we offer the following related degrees:
B.S. in Homeland Security.
B.S. in Information Systems and Cyber Security.
B.S. in Information Systems and Cyber Security – Homeland Security concentration.
Students enrolled in our bachelor's degree program in information systems and cyber security can also select the Accelerated Path, allowing them to earn their degree in a shorter amount of time.
For more information about our online degree programs in information systems and cybersecurity, visit our website.
Multiple factors, including prior experience, geography and degree field, affect career outcomes, and CSU does not guarantee a job, promotion, salary increase, eligibility for a position, or other career growth.