What Are the Benefits of Higher Education for Police Officers?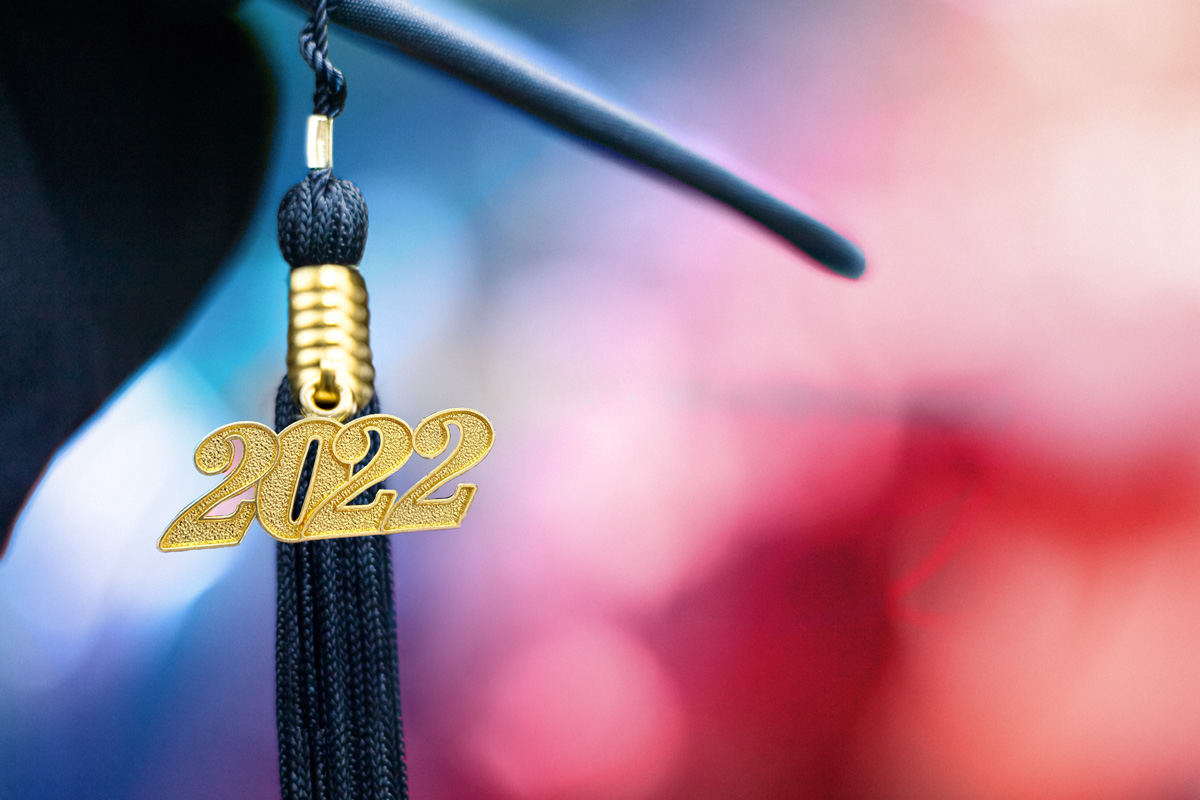 Category:
Value of Education
If you're a current or prospective law enforcement officer, there can be significant value in earning an academic degree. Although your job may not require it, an associate, bachelor's or even master's degree can help you in ways that you may not have considered before.
In this article, we explore the benefits of higher education in law enforcement and some of the popular academic degree programs for police officers.
Benefits of a Degree for Law Enforcement Officers
Why should police officers have a college degree? Here are three of the biggest benefits of higher education for police officers.
1. Promotion Opportunities
In many jurisdictions across the U.S., the education requirement to become a law enforcement officer is a high school diploma or equivalent. The median salary for all law enforcement workers in May 2021 was $61,190, but the key to reaching the higher levels of law enforcement is higher education.
Senior positions in law enforcement – such as police chief – are rarely filled by officers who don't have academic degrees. Law enforcement agencies may not list degrees as a requirement, but candidates who are trying to move up in the ranks and earn higher salaries are more likely to do so with more education.
2. Ability to Grow Career in Broader Directions
There are many branches of law enforcement besides the typical police department or sheriff's office, and those who hold a college degree may have broader career opportunities than others. Additionally, some police officers decide later in life to transition to different careers, and having already earned a degree can give you a head start on that transition.
When applying for different kinds of jobs, you may encounter obstacles if you don't already have a college degree. Some of these alternative careers for law enforcement officers can include:
Here at Columbia Southern University, we offer a diverse range of academic degree options, including master's degree programs and degree concentrations in topics such as forensics.
3. Perspective
The experience of earning a college degree can also help you to have a broader perspective in your day-to-day work as a law enforcement officer. In turn, it may allow you to do a better job and be more effective in serving your community.
The experience of obtaining a degree can also build confidence and instill leadership abilities. The knowledge that you acquire can enable you to better understand the motivations behind behavior so you can apply the best tactic for each situation. Overall, furthering your education can help you gain a broader perspective of law enforcement.
Criminal Justice Degree Options
Once you've decided to pursue a college degree, the next decision is determining which degree is the best fit for you and your career goals. In this section, we outline some of the most popular degree programs that law enforcement officers may be interested in, using degree options here at Columbia Southern University as examples.
Associate of Science in Criminal Justice
CSU's associate degree in criminal justice helps students make logical judgments and employ educated solutions for the issues faced by law enforcement officers a daily basis. Furthermore, this program of study equips students with a functional understanding of constitutional and criminal law. Some of the required courses may include:
Introduction to terrorism.
Theory and practice of corrections.
Theory and practice of law enforcement.
Bachelor of Science in Criminal Justice Administration
At CSU, our bachelor's degree in criminal justice administration trains new and experienced professionals from a variety of backgrounds in the theoretical foundations, knowledge, abilities and practices of criminal justice administration, including law enforcement, courts and prisons. This degree program includes many of the same courses as the associate degree, as well as courses such as:
Criminal investigation.
Judicial process.
Management and supervision in criminal justice.
Police and community relations.
Bachelor of Science in Homeland Security
Through a program of study that includes counterterrorism, border management, immigration, cyber networks, critical infrastructure, and disaster resilience, CSU's bachelor's degree in homeland security provides an academic foundation that prepares graduates to lead efforts to achieve a safe, secure and resilient homeland.
There is some overlap between criminal justice and homeland security degrees, but there are also differences. Classes in this degree program can include:
Critical infrastructure protection.
Ethical and legal issues in homeland security.
Homeland security technology.
Terrorism response operations.
Getting Started
If you're interested in entering a degree program and taking advantage of the many benefits of higher education for police officers, Columbia Southern University is a popular choice. For example, CSU graduate Neil Fetner of the Clanton Police Department said:
"The flexibility of CSU's schedule and the cost of tuition was a very important factor when I decided to go back to school. I was also very surprised that I got a lot of classroom credit for real world experience. The credit that I received for real world work experience helped knock out some of the lower level courses that my degree required."*
For more information about our online degree programs at CSU, visit our website.
Multiple factors, including prior experience, geography and degree field, affect career outcomes. CSU does not guarantee a job, promotion, salary increase, eligibility for a position, or other career growth.
*This testimonial may not reflect the typical or ordinary experience of CSU students.