4 of the Best Jobs for Military Spouses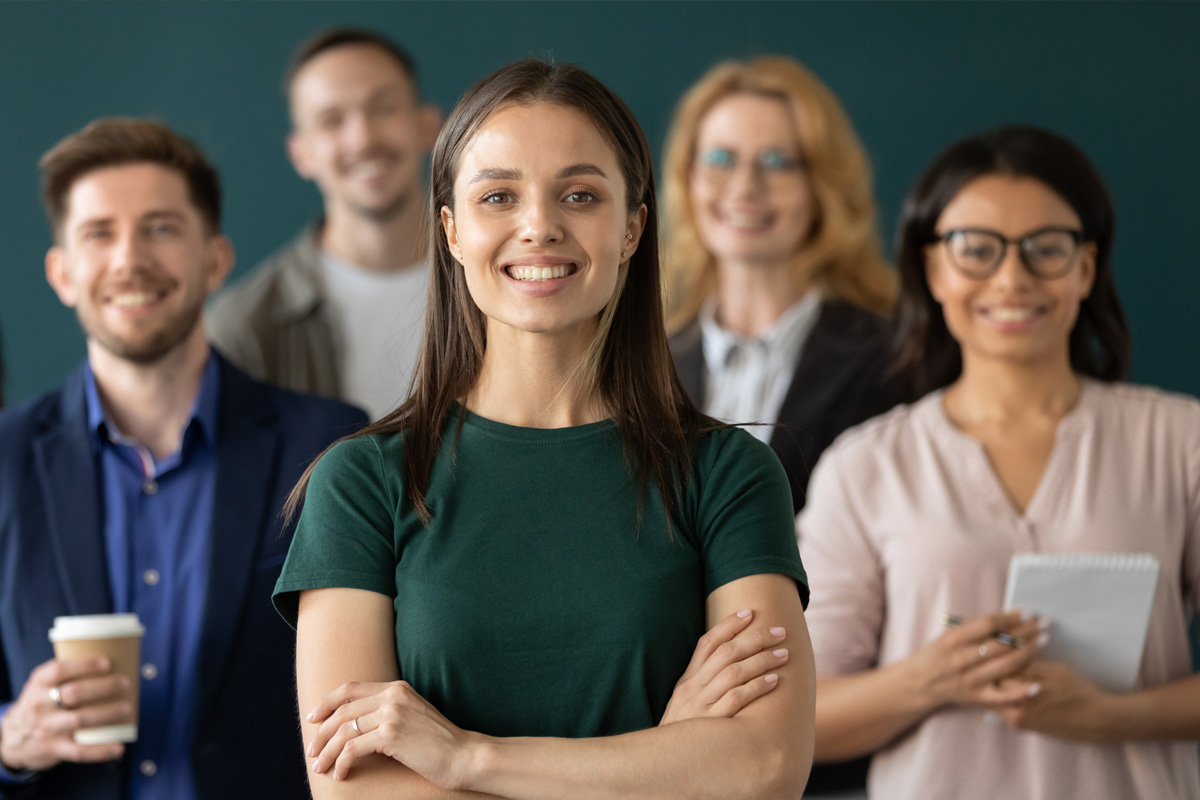 Category:
Military Support
Military service is an essential part of the fabric of our country. Military spouses make sacrifices too, as they may face numerous career challenges while supporting their loved ones. Life in the military often requires regular moves, and spouses may have a difficult time finding steady employment.
It's a legitimate concern and an issue of national importance. Labor markets near military bases can be among the most competitive for job seekers, and the COVID-19 pandemic hasn't helped either. Consider these results from the 2020 Military Family Lifestyle Survey conducted by Blue Star Families:
Spouse employment was a top-five concern for active-duty service member respondents for the first time in the survey's 11-year history.
42% of active-duty spouse respondents who had been working prior to March 2020 reported that they had stopped working during the first six months of the pandemic; 68% of those individuals remained unemployed after those six months.
The answer for many military spouses is finding flexible, worthwhile careers that can move with you the next time you need to relocate. It can also be worth your time to research which employers are friendly to military spouses, as who you work for can be just as important as the work you're doing.
In this article, we examine four of the most portable careers for military spouses.
1. Digital Marketing
Business degrees are a good fit for military students, and they can be a good fit for spouses too. Out of the many career options for business degree graduates, digital marketing can be a good direction for those wishing to work from home. For marketing pros who advance to the managerial level, it can also be a lucrative career; according to the Bureau of Labor Statistics, marketing managers earned a median annual wage of $142,170 in May 2020.
In addition to an understanding of business trends and online behavior, and you'll also need strong writing and communication skills. Digital marketing can include a wide variety of marketing specializations, including but not limited to:
Email marketing.
Search engine marketing.
Search engine optimization.
Social media.
Website content strategy.
Here at Columbia Southern University, marketing is one of the many concentrations we offer for our online business degrees.
2. Financial Advising
If you're good with numbers and have an eye for detail, financial advising can be a worthwhile career option. As a military spouse, you may already work closely with your family's finances, and turning it into a career can be a great opportunity.
Every geographic area has some need for professionals with a financial background. The BLS projects employment of financial analysts to grow by 6% from 2020 to 2030, and employment of financial managers is projected to grow by 17%. The BLS also reported salaries for finance professionals to be significantly above average; financial analysts earned a median salary of $83,660 in May 2020, and financial managers earned a median wage of $134,180.
Here at CSU, we offer concentrations in finance for our online business degree programs at the bachelor's and master's degree levels.
3. Cybersecurity and Information Technology
Careers in information technology – and especially cybersecurity – are some of the fastest growing career fields, and they also can be some of the most flexible options for military spouses. The BLS projects employment of information security analysts to grow by 33% from 2020 to 2030, and they had a reported median annual wage of $103,590 in May 2020.
An IT degree requires computer proficiency, problem-solving skills, and an interest in additional learning. At CSU, we offer various online degrees for aspiring IT and cybersecurity pros, including an accelerated option for our Bachelor of Science in information systems and cyber security.
4. Human Resources
A career in human resources can be another good option for military spouses. Having dedicated HR professionals on staff is important for organizations for many different reasons, and no matter where you live you'll likely find job postings in your area. According to the BLS, HR managers earned a median annual wage of $121,220 in May 2020, and HR specialists earned a median salary of $63,490.
Also, HR specialists are one of the top military spouse careers that don't typically require a license, according to research by Hiring Our Heroes. Professional organizations offer certifications for HR professionals, but state-level licenses – ones that wouldn't help you when moving to new state – aren't typically required.
Here at CSU, we offer online HR degree programs at the bachelor's and master's degree levels.
Conclusion
In addition to finding steady employment, it may also be difficult for military spouses to find a university to attend long enough to finish a degree. That's when online colleges can help. Online degrees are often some of the most flexible options for students, allowing you to progress through your degree program at your own pace while accessing plenty of support services.
At Columbia Southern University, we're dedicated to helping military spouses achieve their career goals through education. Our Career Services Department and Veterans Center are available to help military students and their families make the most out of their education, including providing them with guidance about education benefits like the MyCAA scholarship and CSU's Hero Behind the Hero Scholarship.
For more information about online degree programs at CSU, visit our website.
Columbia Southern University does not guarantee that students or those who pursue these careers will earn the specific salaries listed.