Information Systems and Cyber Security
Careers in information systems and cyber security have a projected employment growth rate of 32% through 2028 according to the Bureau of Labor Statistics. Columbia Southern University's degree programs in information systems and cyber security are designed for students who want to expand their knowledge in systems analysis, programming, web development, networking, databases and IT infrastructures. From conducting risk assessments to assessing business continuity and disaster recovery planning, students will learn best practices for keeping information confidential and available while assuring its integrity.
Online Degree Programs
For a complete list of concentrations available for each degree, visit our Degree Listings page or choose a degree from the list above.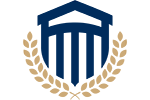 Why CSU?
At Columbia Southern University, we truly believe in offering students flexible, affordable online degree programs with exceptional service.