Environmental Management Degree Programs: What to Expect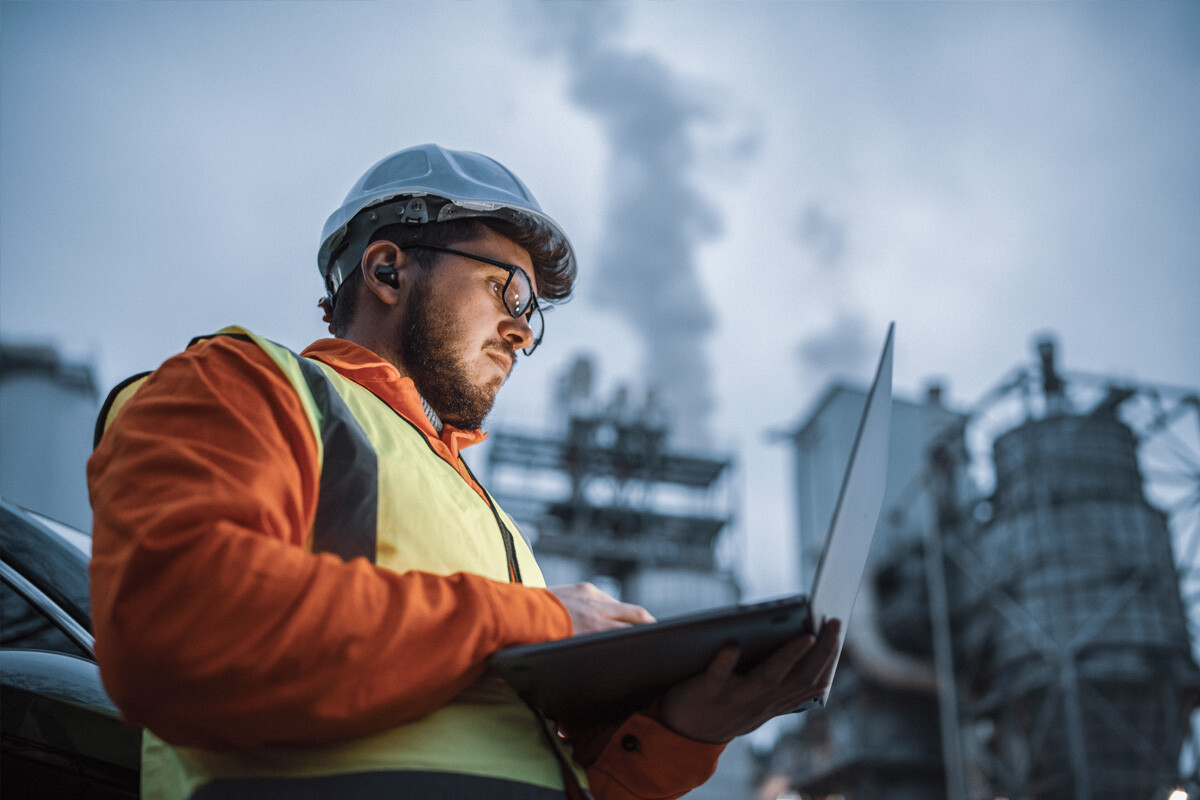 Category:
Value of Education
Pursuing a degree in environmental management can be a smart decision for those with a variety of career goals. The field includes policymakers, civil servants, safety professionals, business leaders and more, but one common passion they share is protecting the environment, preserving forms of life, and ensuring sustainability for future generations.
Environmental management degree programs typically feature courses in many different subjects. In this article, we break down the kinds of topics covered by the environmental management degree options here at Columbia Southern University to provide examples of what to expect.
Environmental Science
Working as an environmental management professional often requires an advanced understanding of the science behind various natural and unnatural environmental dangers. Some of the topics covered in these kinds of courses may include:
Biology and chemistry.
Ecological impact of pollution.
Impact of human activity and environmental change on ecosystems.
Processes impacting the physical distribution of environmental pollutants.
Toxicology and the effects of various types of hazardous materials on living organisms.
Environmental Law
Environmental law courses offer some of the most important information and skills for environmental management professionals. These classes can teach you about current environmental protections, laws, ethics, regulations and more. The information gained in these courses can influence your decisions and protect you and your employers from legal issues in your future career as an environmental manager.
Environmental law classes can cover the legal aspects of topics such as:
Air quality.
Environmental assessments.
Natural resources.
Toxic substances.
Waste management.
Water quality.
Workplace safety.
Environmental Management in Practice
You can also expect most environmental management degree programs to thoroughly cover how the science and the law interact in practice, how environmental managers do their jobs on a day-to-day basis. Classes will likely cover practical information about:
Environmental assessments, including their historical context.
Environmental topics from opposing philosophical and practical sides.
Gathering, organizing and analyzing data.
Pollution prevention methods at multiple societal levels.
Safety and health strategies related to industrial hygiene, hazardous waste, pesticides and more.
Techniques for assessing air quality.
Workplace safety best practices.
Environmental Management Master's Degrees
Academic study in environmental management can advance beyond the bachelor's degree level, as many schools offer a master's in environmental management. A master's degree can help you advance in the field, especially if you're focused on the science behind the field and hope to become an environmental scientist.
Another option is pursuing a master's degree in a related field with a concentration in environmental management. Here at Columbia Southern University, students can pursue a master's degree in occupational safety and health with an environmental management concentration. Environmental management is a multidisciplinary field, and a broad education background can be beneficial when pursuing a career in safety.
Getting Started
If you've determined that pursuing an environmental management degree is the right choice for you, but you're not sure which school to attend, consider our degree program options here at Columbia Southern University:
Here at CSU, we offer self-paced online degree programs designed for working adults with busy lives. To learn more about all our online degree programs at the associate, bachelor's, master's and doctoral levels, visit our website.
Multiple factors, including prior experience, geography and degree field, affect career outcomes. CSU does not guarantee a job, promotion, salary increase, eligibility for a position, or other career growth.