What to Expect in a Self-Paced Online College Degree Program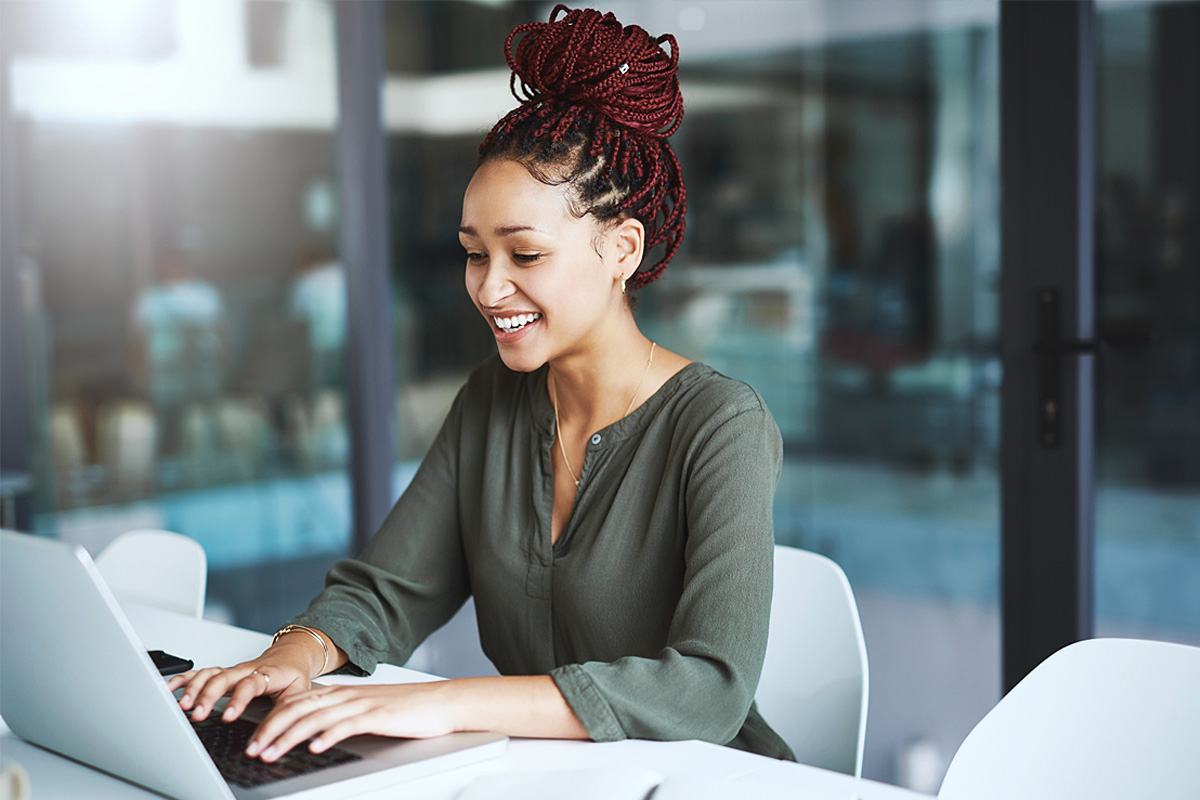 Category:
Going Back to School
Years ago, college was unattainable for many people who wanted to pursue higher education. Whether would-be students lived too far from campus, were pressed for time, or didn't have the ability to juggle school alongside other responsibilities, on-campus learning was a roadblock to higher education.
Thankfully, that's changed.
Enrolling in an online degree program is now an option for those who want to earn a degree but face challenges pursuing it the "traditional" way. Many universities now offer flexible learning options, allowing students to take classes online and at a pace that works for them.
In this article, we define self-paced online college programs and explore their many benefits.
What are Self-Paced Online College Degree Programs?
Self-paced online college degree programs allow students to learn within a timeframe and schedule that works best for them. In these academic programs, deadlines can be flexible, and students can advance within their courses at their own pace – with some restrictions – rather than advancing at the pace of their peers within a classroom.
Some options allow students to enroll whenever it's convenient for them – including holidays – and allow them to log in and complete their work at any time of day. Many such programs do have minimums and maximums for course length that can vary from a few weeks to multiple months.
The self-paced, online model can be a good fit for many kinds of students. For instance, military service members may be hesitant about attending college because of the possibility of being deployed, but a self-paced online program can allow them to fulfill their active-duty obligations while simultaneously pursuing a college degree. Also, for students with children, unpredictable work schedules, or other daily life challenges, a self-paced option is one that can fit just about any life circumstance.
Advantages of Self-Paced Learning
The biggest advantage of enrolling in a self-paced online college program is that you can finish courses at your own speed. It's truly that simple; however, the benefits don't stop there. The advantages of self-paced learning also include:
Setting your own schedule to be as stringent or flexible as you need for classes, assignments and tests.
Taking breaks when you need them – whether it's for a few hours or a few days – without worrying about missing required login times or scheduled exams.
Adapting your courses to suit your individual learning style so you no longer worry about adjusting to how fellow classmates are studying or how the instructor teaches.
Bolstering valuable soft skills that can be applied to other areas of your life, such as organization, communication, problem solving, time management and critical thinking.
Strengthening writing skills since work and communication are done through online channels.
Becoming a self-starter, a valuable talent in the workplace.
Improving your memory performance.
While the advantages of self-paced online college programs are many, it's important to understand that this kind of learning framework does take discipline. If you can self-direct and meet your course's goals outside of a traditional classroom environment, self-paced learning is a worthwhile option.
LifePace Learning®
Here at Columbia Southern University, we understand that life comes with unexpected challenges. We've designed our programs to ensure that students can attain work-life balance while pursuing their degree completely online. Our LifePace Learning® enrollment option offers the following features:
Enrollment is open 365 days a year.
No required login times; log in at 4 a.m., midnight, or anywhere in between.
Complete your course anywhere between four and 10 weeks.
Finish individual assignments at your own pace.
Start your next course as soon as you finish the first; no need to wait for new registration timelines.
Getting Started
If enrolling in a self-paced online degree program seems like a good fit for you, and you're thinking about different online learning options, consider Columbia Southern University. Our LifePace Learning® enrollment option gives students the freedom to pursue college on their own timelines, complete courses at a comfortable pace, and establish a learning schedule that fits into their busy lifestyles.
To connect with our admissions team and learn more about our online degree programs at the associate, bachelor's, master's and doctorate levels, visit our website.
LifePace Learning is not eligible for Federal Student Aid, VA funding, or the Doctor of Business Administration (DBA) program. Additional time beyond the normal course length of 10 weeks will require submission of a form and payment of the appropriate fee.