How to Become an Industrial Hygienist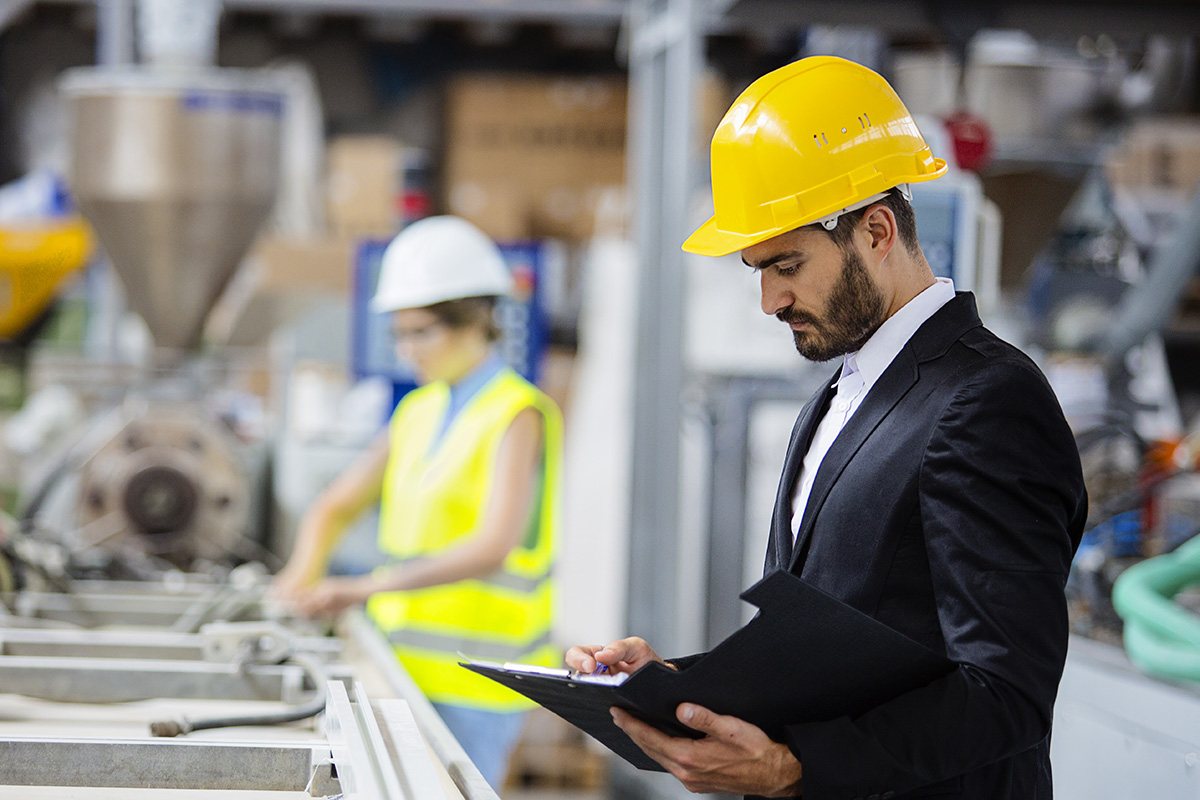 The following article was originally published on ColumbiaSouthern.edu and written by CSU graduate and safety professional Susan Q. Tolbert, MS.
Industrial hygiene is the science of anticipating, recognizing, evaluating and controlling workplace conditions and illnesses. Environmental monitoring and analytical methods are used to detect the extent of worker exposure. Specifically, industrial hygienists identify particular health hazards within the workplace, such as pesticides, communicable diseases, asbestos, noise and lead.
Industrial hygienists are engineers and scientists who protect the safety and health of people in the workforce and ensure that state and federal regulations are followed.
Are you interested in knowing how to become an industrial hygienist? In this article, we will explore:
What is an Industrial Hygienist?
Industrial Hygiene Education.
Industrial Hygiene Certification.
What is an Industrial Hygienist?
According to the Occupational Safety and Health Administration (OSHA), "industrial hygienists are trained to anticipate, recognize, evaluate and recommend controls for environmental and physical hazards that can affect the health and well-being of workers." Becoming an industrial hygienist with the skills needed to recognize and abate health hazards requires a combination of education and practical experience.
As an industrial hygienist, your job is to prevent and mitigate potentially dangerous environmental factors in workplaces by educating businesses, employees and the public about which practical and correct actions will ensure the environment in which they are working and living is safe.
There are many types of organizations that employ individuals with the skills, knowledge and competencies of industrial hygienists. These organizations may include:
Colleges and universities.
Hospitals.
Industrial plants, such as manufacturing, oil and gas, agriculture, transportation and forestry plants.
Insurance companies.
Labs.
Municipal, provincial, state and federal government departments.
OSHA consulting firms.
Public utility companies.
Research institutions.
Industrial Hygiene Education
The U.S. Bureau of Labor Statistics states that a bachelor's degree is the most common educational requirement for safety professionals like industrial hygienists, though some employers may prefer a master's degree. Most industrial hygienists have earned a minimum of a bachelor's degree in either chemistry, physics, engineering, biological or physical science. You may qualify for technician or assistant positions with less formal education or on-the-job training.
Degree programs for industrial hygienists may cover a wide range of topics, including, but not limited to:
Air quality and respiratory protection.
Biosafety.
Chemical safety.
Environmental and workplace management.
Fire safety.
Hazard surveillance.
Health issues and practical instrumentation.
Hearing conservation.
Sampling protocols and instruments.
Toxicology.
Educational programs cover these kinds of concepts in sufficient detail, guiding students to understand how to assess and evaluate worker exposure.
Coursework in industrial hygiene programs is interdisciplinary and often includes research, field experience and classroom studies. Some programs also allow the opportunity to gain experience through internships.
Industrial Hygiene Certification
Earning a certification in industrial hygiene management generally demonstrates your ability, knowledge and professional standing to employers and their employees. Organizations such as the American Board of Industrial Hygiene (ABIH) offer certification programs recognized and accepted by industry experts.
The certification offered by the ABIH is the Certified Industrial Hygienist. Eligibility to sit for the certification exam requires work experience and a degree. After certification, continuing education is necessary to stay certified.
Related: Benefits of Earning Safety Certifications
Next Steps
Choosing to become an industrial hygienist is a challenging but rewarding career path. The knowledge and skills you acquire are valuable and necessary to ensure a safe working environment for both employees and the companies they work for. You will also gain the confidence to assist others to ensure optimum health and safety wherever you choose to take your career.
To learn more about Columbia Southern University's degree programs in occupational safety and health, visit ColumbiaSouthern.edu/Safety.
Related: Stress in the World of Industrial Hygiene: Is It Understood?