How to Become a Safety Officer: What Employers Want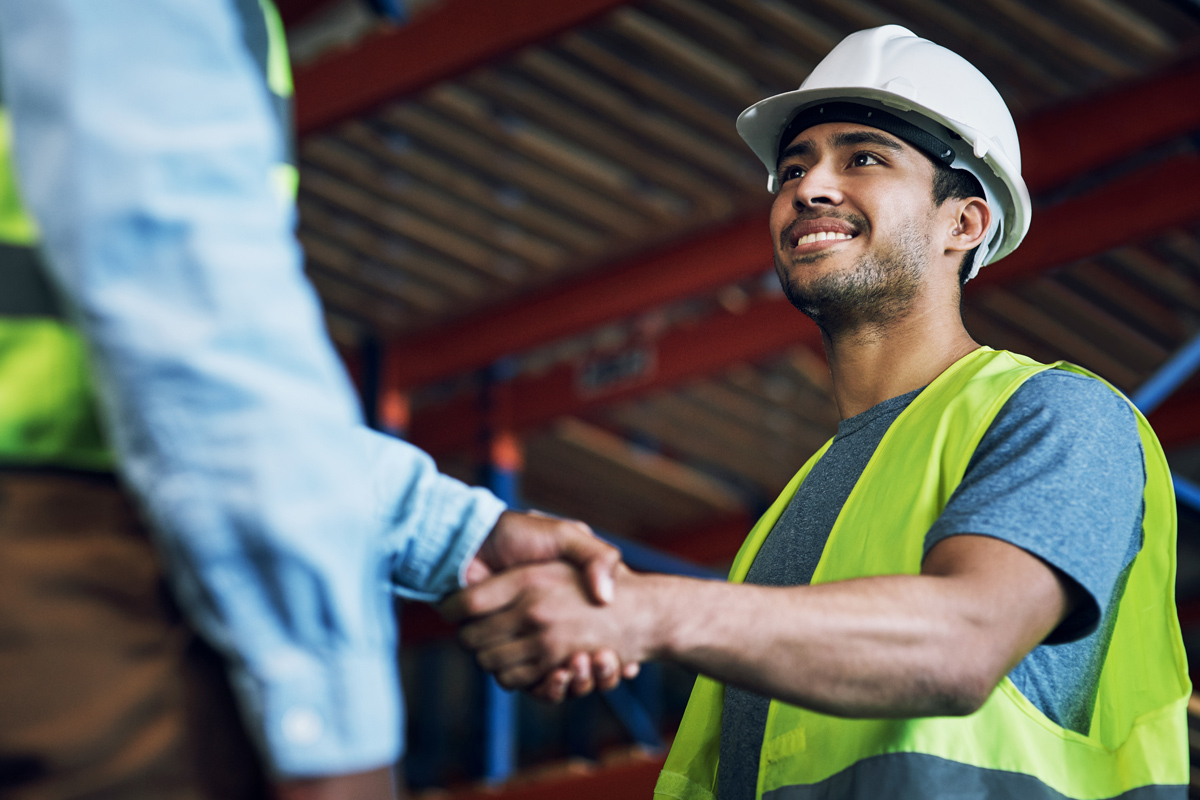 Maintaining the safety and health of a workplace and the people within it is one of the highest priorities for many organizations. Employers are focused on finding safety professionals who have the right combination of knowledge and skills to do so.
Occupational safety and health is a worthwhile career path, and according to the U.S. Bureau of Labor Statistics, employment of OSH specialists and technicians is projected to grow 7% from 2020 to 2030.
Understanding what employers are looking for and how to best meet the demands of this crucial field will give you an advantage when it comes time to look for jobs. In this article, we provide an overview of how to become a safety officer.
Education
The BLS breaks down occupational safety and health professionals into categories called technicians and specialists; technicians are those in entry-level positions, while specialists are the more senior-level employees.
Safety professionals in positions that require more education do typically earn higher salaries; the median annual wage for occupational safety and health specialists in May 2020 was $76,340, while the median wage for the more entry-level technicians was $53,340.
To explore education requirements for safety officers further, we'll review the following three areas:
Degrees
Certifications
Knowledge
1. Degrees
According to the BLS, employers typically require entry-level safety officers to have at least a high school diploma or, in some cases, an associate degree or certificate. These students should have completed at least some coursework in subjects like chemistry, biology and physics.
For advanced positions in occupational safety and health, employers typically require a bachelor's degree, and senior-level positions may also require a master's degree. These degrees should typically be in occupational safety and health, but related fields like engineering, biology or chemistry may also be acceptable. For positions at the management level, business degrees may also be valuable.
2. Certifications
In addition to academic degrees, many employers in occupational safety and health expect applicants to have earned various certifications. Some popular certifications for safety professionals are the Certified Safety Professional® offered by the Board of Certified Safety Professionals and the Certified Safety and Health Manager® offered by the Institute of Hazardous Materials Management. Another option is the Certified Safety Director, a certification offered by the National Association of Safety Professionals.
For an overview of safety certifications, including their benefits and requirements, visit our article and flowchart titled Safety Certifications: Which Are Right for You?
3. Knowledge
At any level, employers will likely expect applicants to have in-depth knowledge of the principles of safety and industrial hygiene and relevant government regulations. Knowledge of the safety standards and protocols for the specific industry, as well as the issues and trends in that industry, are also expected in many cases.
As you climb the career ladder and look for more advanced positions, organizations may expect applicants to have knowledge of basic business fundamentals – such as analytical skills, strategic planning and thinking, and financial functions – and in some cases, greater knowledge of international safety rules, standards and certifications.
Experience
The right education can help you land an entry-level job in occupational safety and health with minimal experience; however, as your career progresses, employers will require additional experience, with some roles in executive leadership requiring 10 years of experience or more.
What kind of training is needed to become a safety professional? Employers seek applicants who have experience in key job responsibilities like the following:
Developing and conducting training, education and investigations.
Developing safety programs and ensuring compliance.
Emergency response.
Managing safety materials and programs.
Record keeping and reporting.
Many employers also look for the development of soft skills in a variety of environments, as well as the technical competencies associated with the field. OSH leaders often work closely with other departments within their organization, including human resources and operations, and they must have the ability to communicate effectively and integrate multiple perspectives and priorities.
Understanding the Role
In some businesses, the role of the safety professional simply makes sure that everyone wears a hard hat and goggles; however, the modern safety professional does much more than that, and organizations that understand the strategic value of OSH will be looking for applicants who can demonstrate a higher level of understanding of their role.
In short, companies want to hire safety pros who can articulate the value that they bring to their organization and focus on more than their role as rule enforcers. Successful OSH leaders are skilled at building relationships and can work with leaders in all parts of an organization to not only help them understand the importance of OSH, but to actively engage them in ensuring the safety of their organization.
Conclusion
While understanding regulations and having the ability to design and implement programs that adhere to them is a vital aspect of the OSH professional's role, employers are looking for more. If you can become more than just a font of regulatory knowledge, and instead contribute to your organization's bottom line, you will be more successful and be more attractive to employers.
Education is often the first step for aspiring safety professionals. Here at Columbia Southern University, occupational safety and health was one of our first academic degree programs, and our classes are taught by industry experts.
Our bachelor's and master's degree programs are also recognized by the BCSP as Qualified Academic Programs. Graduates from Qualified Academic Programs may apply for the Graduate Safety Practitioner® designation. This designation eliminates the need to sit for the Associate Safety Professional® exam prior to taking the CSP® exam.
To learn more about our online degree programs at the associate, bachelor's and master's degree levels, visit our website.
Multiple factors, including prior experience, geography and degree field, affect career outcomes. CSU does not guarantee a job, promotion, salary increase, eligibility for a position, or other career growth.