Why Business Degrees Are Worth the Investment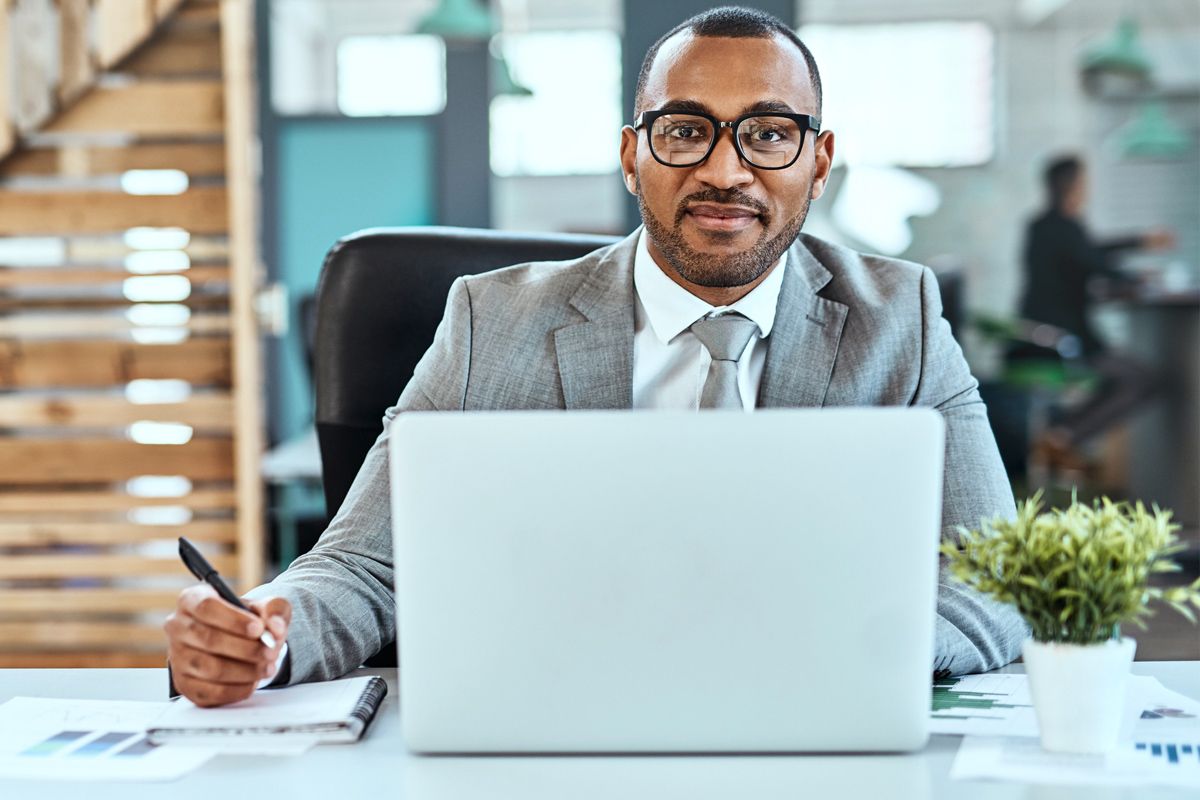 Category:
Value of Education
Your time is valuable, so here's the gist. Is a business degree worth it? Yes, but only if you're willing to put in the work. Visit ColumbiaSouthern.edu/Business to get started.
Starting a degree program is a big commitment. Working adults have limited time, especially when raising families, so it's smart to do your research. Business degrees are appealing because they are some of the most flexible academic programs available, offering education in areas that are relevant for many different organizations. But they also require a significant investment in time and effort. Is a business degree worth it?
If you're considering starting or moving up in a career in the business world, you likely are already familiar with the term "return on investment," or ROI. Some students pursue business degrees because they think it's the quickest route to a job with a higher salary. The reality is that the return they're seeking – a more satisfying job with a higher salary – won't come without some sort of investment.
If you're not sure if it's worth your time to sit and down and finish that application, here are some of the reasons why we believe business degrees are worth it.
Yes, You Need a Degree
First, we'll quickly address the question that some of you may have: "Do I actually need a degree to work in business?"
The short answer is yes. Of the 21 categories of business and financial occupations listed by the Bureau of Labor Statistics in their Occupational Outlook Handbook, all but one typically require a bachelor's degree for entry-level positions.
Favorable Job Market
According to the National Association of Colleges and Employers, business majors are in demand. Eight of the top 10 undergraduate majors sought by employers are categorized as business in the NACE Job Outlook 2018 survey.
Employment is also relatively stable for business graduates compared to other majors, according to a study by the Georgetown University Center on Education and the Workforce after the Great Recession in 2007-2009. Business majors have lower unemployment rates, especially those with work experience or graduate degrees, than many other majors.
Even though business majors are in demand, and unemployment rates are relatively low, it's important to still put in the work and stand out as an applicant. A degree in business doesn't guarantee a job. Thankfully, adult learners have the right kind of life experience and know how to find time to get things done.
Projected Salaries and Growth
Once you do find a job, it's true that business degrees do generally result in high salaries. In this section, we'll review data from the BLS Occupational Outlook Handbook. Note that the salary figures listed here are overall medians; entry-level salaries will typically be lower.
The median annual wage for business and financial occupations was $68,350 in May 2018, compared to $38,640 for all occupations. In the table below, we've included several occupations that align with Columbia Southern University business program concentrations, along with their median annual wages and projected job growth increases from 2018-2028. For reference, the average projected growth rate for all occupations from 2018-2028 is 5%.
Management occupations are a separate category in the BLS Occupational Outlook Handbook. As a group, these senior-level positions are projected to grow 7% from 2018-2028, and their median annual wage in May 2018 was $104,240. CSU's management programs at the bachelor's and master's degree levels – like international management, project management, public administration and sport management – prepare students for highly-specific fields. Also, completing CSU's Doctor of Business Administration can provide numerous opportunities for advancement.
Finally, computer and information technology occupations are closely connected to the business field. Employment in this area is expected to grow 12% from 2018-2028, and the median annual salary is $86,320. CSU offers a B.S. in business administration – information technology, as well as the following additional programs:
Related: 2019 US Cybersecurity Salary & Employment Study – Which State Has the Best Prospects?
Leadership Skills
Business degree programs do a fine job teaching technical skills like how to use specific kinds of software, how to develop marketing strategies and how to measure success. Employers value these qualities, but organizations are also looking for employees with strong "soft skills" like leadership.
An article from Gallup titled "Skills Learned in School Differ From Those Demanded at Work" phrased this concept well: "Employers are looking for particularly human qualities in future hires: Relationship building, dealing with complexity and ambiguity, balancing opposing views, teaming and collaboration, co-creativity, cultural sensitivity, and the ability to manage diverse employees emerged as top priorities of hiring managers."
Students in business degree programs are set up to fare well in developing soft skills due to the emphasis on organizational leadership and management. Learning about working with people also helps develop a student's emotional intelligence, another quality that employers are valuing more each year. Military veterans are especially well-suited to leverage their experience in the business world.
Real-World Examples
Here at CSU, we're fortunate to have many examples of success stories since our founding in 1993. Stephen Dopp, director of the strategic relationship group at national investment firm Lord, Abbett & Company, pursued a bachelor's degree in business administration at CSU.
"A bachelor's degree is a barrier to entry in many cases for top-level employers," explained Dopp. "I had all of the requisite skills and experience to qualify for a high-level position, but without a degree, I would not have been able continue to evolve my career."
Mai Trang Thanh earned her MBA in 2010 through the hybrid and online programs CSU offers in Vietnam. Seven years later, she was named president of Honeywell Thailand. Honeywell is a Fortune 100 company with branches across the globe producing consumer products, engineering services and aerospace systems.
Investing in Your Career
As we mentioned earlier, careers in business overwhelmingly require a bachelor's degree at a minimum. Higher education is still the most direct path to a good career. Then, when considering that tuition at Columbia Southern University is, on average, less than half the cost of our competitors, it becomes obvious that CSU offers a strong ROI.
Not only that, but textbooks are included with the price of tuition at CSU. Students can also bring down the cost of their education through financial aid, scholarships and plenty of other ways to save.
Next Steps
If you decide to attend CSU, you will have access to quality instructors and resources for staying productive and managing your time. We're here to help.
Remember, a business degree won't automatically get you what you want. You'll still have plenty of work in front of you to get the job and then succeed in the job, but getting that degree is a critical step. To get started, visit ColumbiaSouthern.edu/Business.