7 Careers to Explore With Your MBA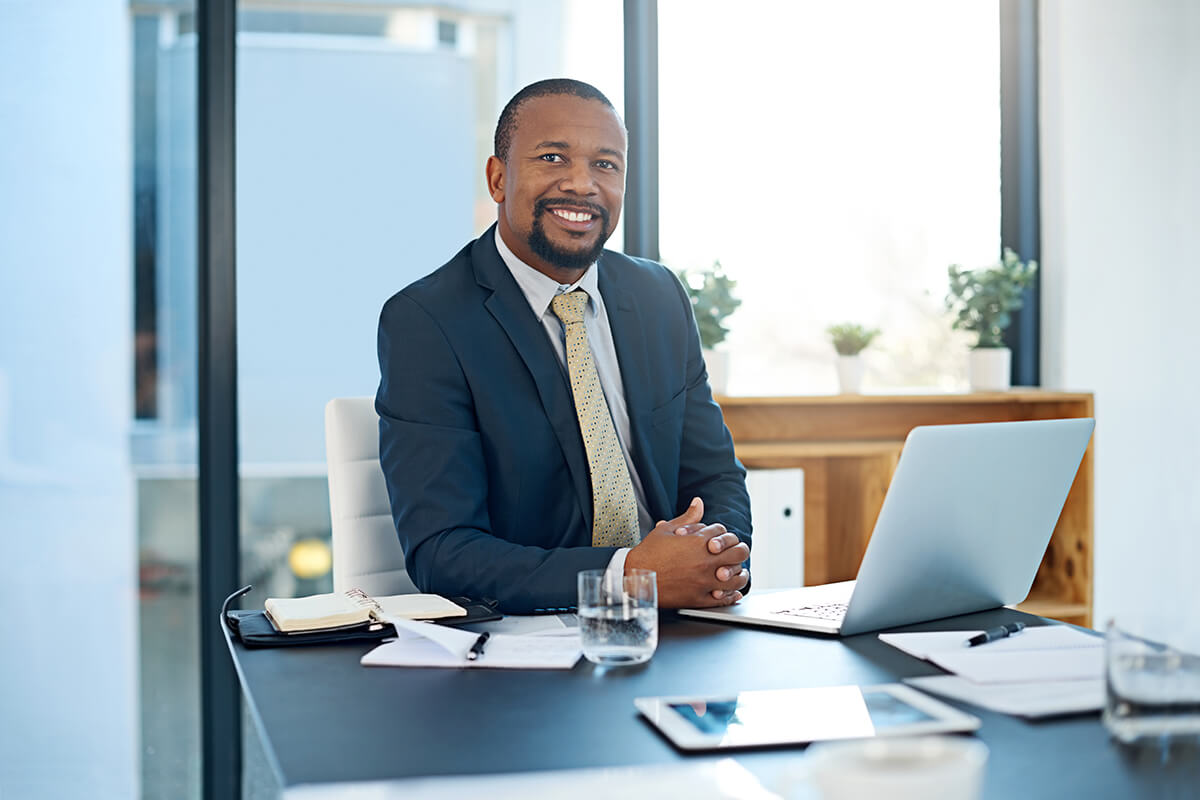 According to Fortune Magazine, MBAs are the most popular graduate programs in the United States. Earning a Master of Business Administration can qualify you for new positions, help you become more employable and potentially help you earn a higher salary. What are some of the best post-MBA career paths?
1. Entrepreneur
For some graduates, the best MBA career is one they make for themselves. It's becoming increasingly common for individuals to enter MBA programs with the intention of starting their own companies, using the finance, marketing and management skills they gain to launch viable enterprises.
The multidisciplinary approach to MBA studies gives prospective entrepreneurs the skills necessary to manage the varied aspects of running a business. A general MBA can provide students with the business savvy to lead themselves – and others – into professional success, while also providing transferrable skills that can be applied to careers within established businesses at the same time.
2. Analyst
Every organization requires analysts who can plan and monitor operations, translate and simplify large facets of data, and communicate information to high-level stakeholders. These individuals may be in charge of budget, marketing, sales or market data research efforts.
A budget analyst, for instance, works closely with the finance department to oversee the company's finances by monitoring revenues and spending, analyzing budget reports and proposals, conducting cost-benefit analyses, and making recommendations based on their findings. In contrast, a market research analyst focuses on market conditions influencing the sales of products, including competitive analysis, pricing research and customer research. Earning an MBA with a related specialization opens doors to these careers.
3. Health Care Manager
According to the Bureau of Labor Statistics, the health care sector includes many of the fastest growing industries in the U.S. This changing landscape means that health care organizations need individuals who have knowledge and experience that can help them keep up with the changes. An MBA with a specialization in health care prepares you to handle various aspects of managing a health care organization, from overseeing workers and planning budgets to making policy decisions, implementing government reforms and evaluating patient care services.
Depending on your prior experience, an MBA in health care management could mean working in a C-suite role as a director of nursing or chief medical officer, or serving within a leadership capacity in finance, marketing, communication, HR or another area. What all of these roles have in common is a commitment to applying the best practices of business to the realm of health care, with the ultimate goal of improving patient outcomes and the quality of care while keeping costs manageable.
4. Project Manager
Project management is one of the most sought-after specializations among employers hiring MBA graduates. Earning an MBA in project management strengthens abilities that can be applied across industries and organizations, including planning, resource allocation, time management, negotiation, interpersonal communication, problem-solving and conflict resolution.
The flow of business hinges on the internal processes of teams inside an organization, so it's necessary for companies to hire project managers to ensure projects stay on track and within budget. Selecting a business graduate program with a project management concentration provides the necessary skills to lead large teams in the future.
Another factor that makes project management one the best MBA careers? It's a growing field, with competitive salaries approaching six figures.
5. Financial Manager
In today's competitive business environment, exceptional financial management can be the difference between a successful and a struggling enterprise. Companies rely on knowledgeable financial managers to oversee all aspects of their fiscal picture, setting organizational goals, managing financial transactions, evaluating performance and ensuring regulatory compliance and adherence to industry best practices. Some of the specific responsibilities within financial management include competitive analysis, budget allocation and oversight, merger and acquisition management, global transaction management, and raising capital.
Many companies require financial managers to have an MBA with a concentration in finance; some also seek individuals with certifications as well. The Bureau of Labor Statistics projects 16% growth in the field from 2018-2028 and reports median salaries in the $120,000 range.
6. Consultant
Companies that wish to re-energize or restructure their organizations often turn to consultants for insight and guidance from an objective third party. Management consultants help companies evaluate where they currently stand, set achievable goals for the future, and work with them to develop and implement plans that make those goals a reality. Some of the specific problems they may address include management issues, cost overruns, worker morale and productivity, and other internal and structural issues within the organization, often with an eye toward increasing revenues. Consultants may also work with established organizations wishing to expand into new markets or facing substantial regulatory or industry changes.
Because consultants tend to work directly with C-level executives and stakeholders, they are typically experienced professionals with many years of experience. That being said, established consulting firms often hire newer MBA graduates with work experience to work as part of consulting teams.
As more companies adjust to the changing business landscape, the consulting industry is growing faster than average. The BLS reports median salaries in the $80,000 range for management consultants.
7. Sales Manager
Sales managers are devoted to leading sales efforts and finding ways to deliver their products and services to their customers. At the most basic level, a sales manager is responsible for directing the efforts of a sales team by establishing territories, setting quotas and developing and delivering training, but the role is actually more in-depth than that. Sales managers identify a company's customers and create sales strategies to attract them and keep them coming back. This includes data analysis, sales promotion planning and customer service.
An MBA with a general focus or a marketing focus would fit the needs of an aspiring sales manager. The BLS reports that the median salary for sales managers in 2018 was $124,220.
Conclusion
A business degree is a worthwhile investment, and MBAs are some of the most valued programs in the industry.
To learn more about business degree programs offered by Columbia Southern University, visit ColumbiaSouthern.edu/Business. And to make sure you take full advantage of your degree, the CSU Career Services Team has the resources to help you in your career search.
Columbia Southern University does not guarantee that students or those who pursue these careers will earn the specific salaries listed.