College Accreditation: What It Is and Why It's Important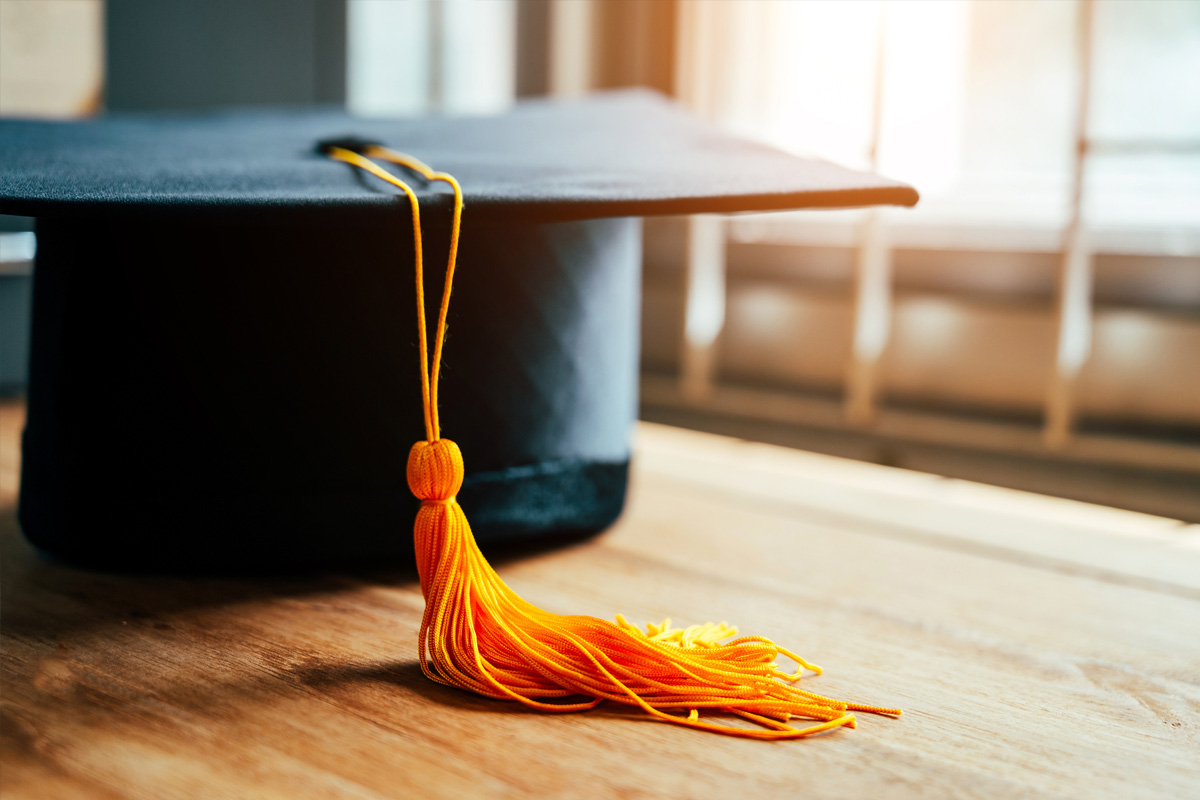 Category:
Value of Education
What is an accredited college? Here's the short answer: An accredited college or university is an institution that has been evaluated through a transparent peer review process and granted accreditation by an accrediting body recognized by the U.S. Department of Education. This means that the school meets the quality standards set by an approved accreditor, giving students confidence that they are attending an institution that's reputable and trustworthy. To learn more about institutional accreditation, keep reading.
If you've been thinking about going back to school to earn your degree, chances are you've come across mentions of college accreditation. It's a complicated subject, and you're not alone if you're wondering "What is accreditation and why is it important?"
In this article, we explore:
1. What Does It Mean for a College to Be Accredited?
Colleges and universities in the U.S. are accredited through private agencies recognized by the Department of Education. The department delegates the responsibility of accreditation to agencies – often called "accreditors" – that are reliable authorities in evaluating the quality of education offered by institutions.
The Southern Association of Colleges and Schools Commission on Colleges – commonly known as SACSCOC – and the Distance Education Accrediting Commission – also known as DEAC – are two examples of accrediting agencies. The complete list of recognized institutional accreditors – along with programmatic accreditors that evaluate individual programs or departments within an institution – is available online at the Database of Accredited Postsecondary Institutions and Programs.
These accreditation agencies establish standards, conduct peer evaluations and site visits, and monitor institutions to ensure they're continuing to meet their standards. We'll outline the accreditation process in more detail later in the article.
Regional vs. National Accreditation
If you've encountered the terms "regional accreditation" and "national accreditation," you're probably wondering how these college accreditation types fit into the big picture. Although the terms "regionally accredited" and "nationally accredited" are still frequently used, the Department of Education no longer officially categorizes them in that way.
On November 1, 2019, the Department of Education, through a negotiated rulemaking, chose to remove the regional and national categories. As a result, regional and national accreditors are now referred to as "institutional accreditors."
Previously, the regional accreditor category was for agencies that accredited institutions within a specific region. These accreditors – such as SACSCOC – would perform comprehensive reviews of institutions that offer associate, baccalaureate, master's, and/or doctoral degrees. National accreditors – such as DEAC – would typically accredit institutions within a specific scope, such as online as the primary method of curriculum delivery, faith-based institutions, or career-oriented institutions. National accreditors also performed comprehensive reviews of institutions and varying degree levels but were not specific to one geographic area.
2. How Does a College Earn Accreditation?
A college or university doesn't simply say "We want to get accredited," fill out some forms, and then wait for an answer. The process involves a comprehensive evaluation of the institution, multiple reviews of supporting documentation, interviews with stakeholders, and campus visits from peer reviewers. Achieving accreditation can be difficult, and it requires leaders from each area of an institution to contribute throughout a multi-year process.
College Accreditation Process
So, how does the accreditation process work? The Department of Education lists the following as primary accrediting activities for agencies and institutions:
Standards: The agency, in collaboration with educational institutions, establishes standards.
Self-study: The institution seeking accreditation prepares an in-depth self-evaluation report that measures its performance against the standards established by the agency.
On-site evaluation: A team of peers selected by the agency reviews the institution on-site to determine first-hand if the applicant meets the established standards.
Decision and publication: Upon being satisfied that the applicant meets its standards, the accrediting agency grants accreditation or preaccreditation status and lists the institution in an official publication with other similarly accredited or preaccredited institutions.
Monitoring: An accrediting agency monitors each accredited institution throughout the period of accreditation granted to verify that it continues to meet the accreditor's standards.
Re-evaluation: The agency periodically reevaluates each institution that it lists to ascertain whether continuation of its accredited or preaccredited status is warranted.
How long does it take for a school to become accredited? The entire accreditation process typically takes multiple years to complete.
For example, the process for achieving candidacy for SACSCOC membership may include a period of two to three years. An institution can then remain in the candidate status for up to four years with a possible extension for a fifth year. Institutions can use that time to prepare for the final step of membership and initial accreditation.
3. How to Know If a School Is Accredited
When selecting a school, it's important to find out if your school is accredited by an agency recognized by the Department of Education. The best way to find out if a school is accredited is by searching its name in the Database of Accredited Postsecondary Institutions and Programs, offered by the Department of Education:
Database of Accredited Postsecondary Institutions and Programs
Do Your Research
Unfortunately, some organizations offer degree programs that require little-to-no work for students, promising the benefits of academic degrees without requiring students to invest any time or effort into actual learning. These unaccredited organizations offer certificates and degree programs that are too good to be true. Students may be tempted to purchase degrees from these organizations, only to later realize that they have no value in the job market.
The Council for Higher Education Accreditation offers various questions to ask when determining if a school is a diploma mill, some of which are listed below:
Can degrees be purchased?
Is there a claim of accreditation when there is no evidence of this status?
Is there a claim of accreditation from a questionable accrediting organization?
Are degrees available based solely on experience or resume review?
Does the operation fail to provide a list of its faculty and their qualifications?
Employers do verify degrees in background checks, and they will find out if you purchased a degree from a diploma mill.
4. Does It Matter If Your College Is Accredited?
Yes, accreditation does matter. Here are some examples of the various components of your education and job prospects that can be affected by college accreditation:
Federal Aid
Figuring out how to pay for college can be a big hurdle for students thinking about going back to school. When choosing schools, keep in mind that you'll only be eligible to receive federal student aid if you attend an institution accredited by a Department of Education-recognized agency.
Transfer Credit
If you've completed classes at one college and plan to transfer to another, you may be able to transfer your previously earned academic credits at your new school, but accreditation is one of many important factors in that process.
According to the Department of Education, acceptance of credit is always the prerogative of the receiving institution. Accreditation does not provide automatic acceptance by an institution of credit earned at another school. For example, SACSCOC member schools are encouraged to use more criteria than just accreditation status when evaluating potential transfer credits.
If you have questions, contact your receiving institution to help determine whether your credits are transferrable.
Job Prospects and Earning Potential
Employers may care about where you went to college. When applying for a job, showing you have a degree from an accredited institution signals to hiring officials that your educational program met widely accepted educational standards.
In some cases, the type of accreditation may also matter. For example, when the Alabama State Personnel Department requires a job applicant to have an academic degree, they require the degree to come from a school accredited by one of the six regional accrediting agencies or the DEAC.
Additionally, employers may use your education background when deciding on compensation. Some organizations make more generous offers to candidates who graduate from certain schools they believe to be more reputable. Also, employers in areas such as government or education may designate specific salary tiers that correspond with education levels, sometimes referring to the type of accreditation as well.
The Bottom Line
College accreditation matters to educators. It matters to employers. And it should matter to you because it provides confidence that your degree has value.
Here at Columbia Southern University, we're proud of our students and alumni who find a way to prioritize education in their busy lives. They recognize that earning a degree from an accredited university can help them achieve lasting success for themselves and their families.
To get started today and learn more about Columbia Southern University's accredited online degree programs at the associate, bachelor's, master's and doctoral levels, visit our website.
Columbia Southern University is accredited by the Southern Association of Colleges and Schools Commission on Colleges (SACSCOC) to award associate, baccalaureate, masters, and doctorate degrees and certificates. Questions about the accreditation of Columbia Southern University may be directed in writing to the Southern Association of Colleges and Schools Commission on Colleges at 1866 Southern Lane, Decatur, GA 30033-4097, by calling (404) 679-4500, or by using information available on SACSCOC's website (www.sacscoc.org).
Multiple factors, including prior experience, geography and degree field, affect career outcomes, and CSU does not guarantee a job, promotion, salary increase, eligibility for a position, or other career growth.