How Students Pay for College: 7 Ways to Consider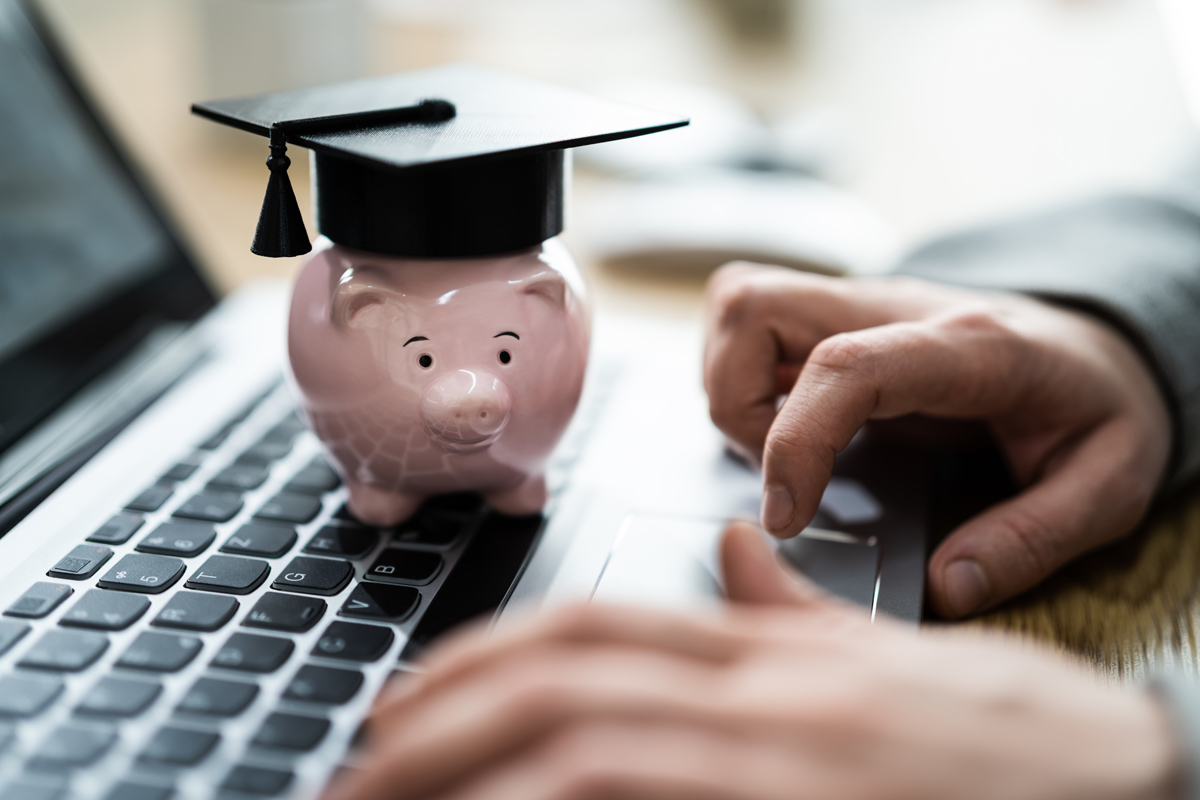 Category:
Value of Education
The Columbia Southern University Office of Financial Aid contributed to this article.
How to pay for college can be a big concern for any student, whether you're planning to attend for the first time or you're returning to school as a working adult. Everyone's financial situation is different, and it can be difficult to get the most value for your investment in education.
So, what are some different ways to pay for college? In this article, we break down seven common ways to pay for school, some you may already know and others you might not be familiar with yet.
1. Grants and Scholarships
Many students qualify for a federal Pell Grant or state and local grants. Eligibility for Pell Grants and some state grants is determined by completing the Free Application for Federal Student Aid – commonly known as the FAFSA – at the federal student aid website. Scholarships, especially smaller ones, are also plentiful, and many students are awarded multiple.
Be sure you understand the eligibility criteria before applying for a grant or scholarship to avoid having to repay funds.
2. Education Savings Plans (529 Plans)
Education savings plans, also known as 529 plans, are run by states. There are two basic types of 529 plans: college savings and prepaid tuition. You can invest in almost any state's plan and do not have to live in or attend college in that same state.
Earnings in a 529 plan are tax-deferred – meaning you won't pay taxes on your earnings until you use them – and withdrawals are not taxed when used for certain types of expenses like tuition or room and board.
3. Military or Veteran Benefits
If you served in the military, you may be eligible to use Military Tuition Assistance. Veterans, spouses and other dependents of military service members are also entitled to a variety of education assistance programs, such as the GI Bill® and MyCAA.
4. Employer Payment or Reimbursement
Some employers will pay for expenses related to your education or reimburse you. Also, some universities have programs in which they provide discounts to students from specific organizations, like the Learning Partnership program here at Columbia Southern University.
Each employer has their own guidelines, so make sure you understand the requirements to avoid losing benefits or having to pay funds back to your employer.
5. Work-Study
Many colleges offer federal work-study opportunities in which you are paid to work in a school-related job, which can be ideal for students who live on campus. Although work-study is typically not full-time work, it is a viable way to supplement your personal budget.
6. Federal Student Loans
A variety of federal student loans are available for college students. Subsidized loans do not accrue interest until after you graduate, but unsubsidized loans do accrue interest before graduation.
If possible, only accept the minimum amount of loans you need to meet your educational goals, and always accept subsidized loans before taking on an unsubsidized loan.
7. Additional Loans
Loans from state governments, colleges or private organizations may have higher interest rates than federal student loans, and the terms and conditions can vary. Be sure you read and understand all the fine print before you accept these loans.
Next Steps
Here at Columbia Southern University, our Office of Financial Aid guides students through the process of paying for school through federal aid and other methods.
For more information about our online degree programs at the associate, bachelor's, master's and doctoral levels, visit our website.