Yes, an IT Degree is Worth It – Here's Why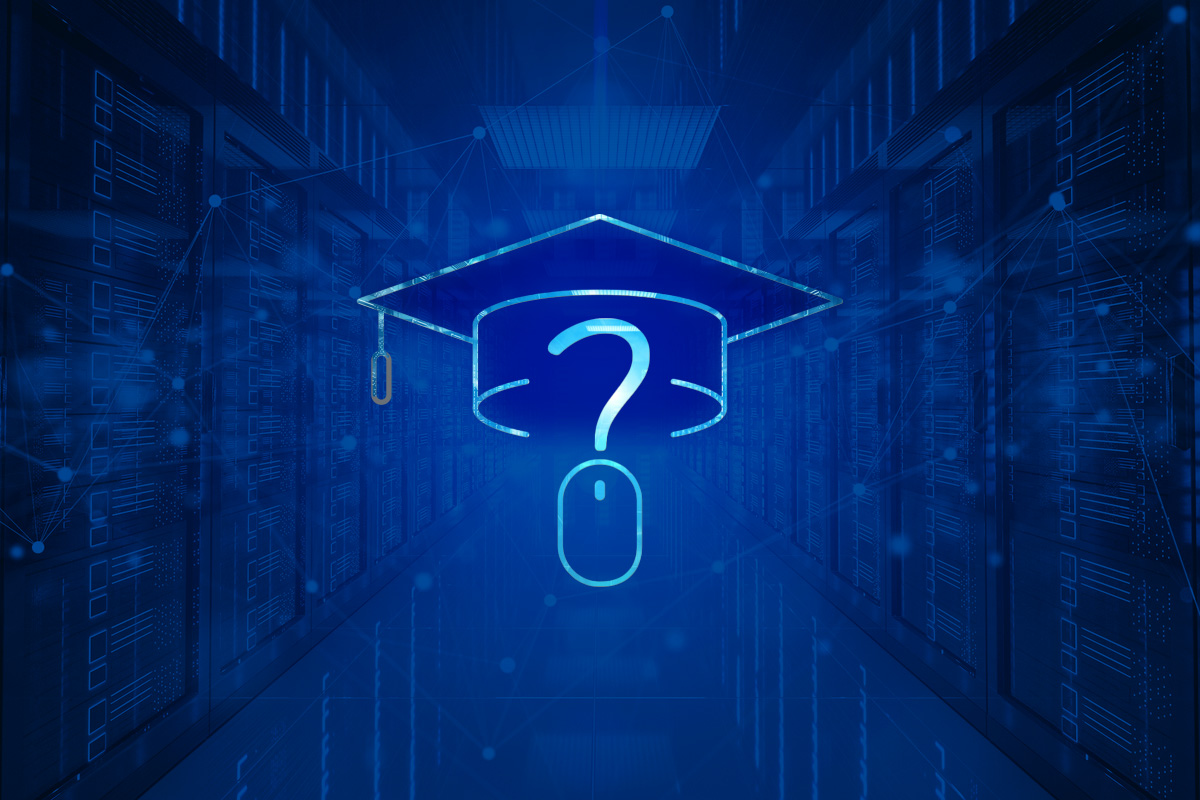 Category:
Value of Education
Technology is constantly evolving, and most organizations need IT experts to help them enhance their security and maintain their critical operations. It's a competitive field, and academic degrees are required for many of the most common information technology positions.
Pursuing a degree in any field can be time consuming, especially for working adults. Doing your research and understanding what's required ahead of time can simplify the process.
Is a degree in information technology worth it? In this article, we explain why.
Information Technology Education Requirements
There may have been a time when a bachelor's degree or higher wasn't necessarily needed to work in information technology, but many IT positions now require them. For example, computer support specialist positions don't always require a degree, but the Bureau of Labor Statistics reports that most of the various occupations in computer and information technology do now require a bachelor's degree.
The BLS publishes data about educational attainment for workers 25 years of age and older, listed by occupation. Here's a sampling of various IT occupations and their percentages of workers who have at least a bachelor's degree, as of April 2021:
Computer and information research scientists: 94.4%.
Computer network architects: 55.6%.
Computer programmers: 73.1%.
Computer support specialists: 48.8%.
Computer systems analysts: 73.8%.
Database administrators and architects: 73.6%.
Information security analysts: 69.2%.
Network and computer systems administrators: 55.6%.
Software developers: 85.9%.
Web developers and digital interface designers: 70.8%.
Information Technology Job Market
Investing in an IT degree can pay off, as the industry is growing. Although the IT job market may no longer be as exceptional as it was during the 1990s dot-com boom, it is still one of the most reliable professions.
The Bureau of Labor Statistics projects that employment in computer and information technology will grow 11% from 2019 to 2029, adding about 531,200 new jobs. The median annual wage for IT professionals was reported to be $91,250 in May 2020, which is much higher than the median wage for all occupations of $41,950.
In the table below, we've provided links to BLS pages for occupations that typically require IT degrees at the bachelor's degree or above, along with the following data:
Median annual wages in May 2020.
Number of jobs in 2019.
Projected percentage change in employment from 2019 to 2029.
Note: Salary figures listed here are medians; entry-level salaries will typically be lower. Salary ranges can also vary based on location and other factors.
Bachelor's in Information Technology Salary and Growth Projections

| Occupation | Median Pay | Number of Jobs | Projected Growth |
| --- | --- | --- | --- |
| Computer and Information Research Scientists | $126,830 | 32,700 | 15% |
| Computer Network Architects | $116,780 | 160,100 | 5% |
| Computer Programmers | $89,190 | 213,900 | -9% |
| Computer Systems Analysts | $93,730 | 632,400 | 7% |
| Database Administrators | $98,860 | 132,500 | 10% |
| Information Security Analysts | $103,590 | 131,000 | 31% |
| Network and Computer Systems Administrators | $84,810 | 373,900 | 4% |
| Software Developers, Quality Assurance Analysts and Testers | $110,140 | 1,469,200 | 22% |
The BLS reported that network support specialists earned a median annual wage of $65,450 in May 2020, and user support specialists had a median pay of $52,960. Salary ranges are similar when searching for IT careers on Indeed, where the average salary for help desk analysts was reported to be $43,435 as of June 2021.
IT Degree Options
When selecting a path for your IT degree, it may make sense to pursue your degree online. Taking classes online can offer flexible hours, and you'll have plenty of experience to develop and practice your time management skills. Plus, getting used to working in a remote environment can be a boost to your resume in our increasingly work-from-home world.
Also, consider what's going on within the field and where your interests are. Understanding industry trends – such as cloud computing, the Internet of Things, and more – can help inform your career and associated educational choices.
IT degree programs may offer courses such as:
Information systems management.
Internet and network security.
Operating systems.
Programming concepts.
Web design and development.
Information technology degree requirements may also include advanced math classes like calculus and mathematical cryptography. They may seem daunting at the upper levels, but they ultimately help students learn analytical, organizational, leadership, communication and decision-making skills. Students also learn how to code, program and maintain digital security and integrity across all their work.
If you're interested in a job in cybersecurity, many universities offer academic degrees in that specialization. The Department of Homeland Security is one of the many organizations in need of skilled cybersecurity professionals, and some universities even offer homeland security degrees.
Finally, IT can impact nearly every component of an organization, and technical-minded professionals can make strong business leaders. If that description matches you, some universities offer business degrees with concentrations in information technology.
Conclusion
At Columbia Southern University, we offer online degree programs in information technology, information systems, cyber security, homeland security and more. To learn more about our online degree programs in information technology, visit our website.
Columbia Southern University does not guarantee that students or those who pursue these careers will earn the specific salaries listed.