Getting a Degree While in the Military: What to Know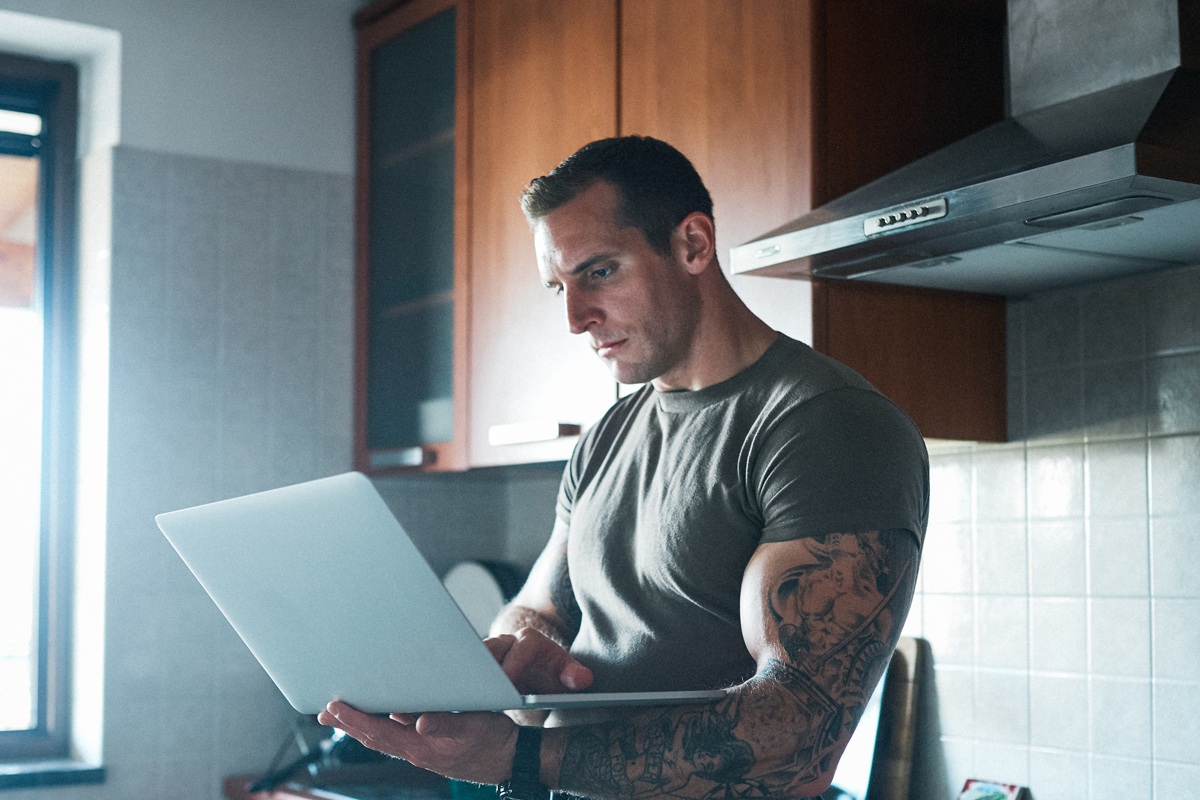 Category:
Military Support
Can you go to college while in the military? The answer is "yes," but getting a degree while on active duty is different compared to doing so on a traditional campus or even taking online classes from home.
Whether you're pursuing a degree to help you move up the ranks in your military career or preparing for a transition to a civilian career, here are some considerations to help increase your chances of success.
Reasons to Attend College While on Active Duty
First, it's important to acknowledge the reasons why it may make sense for you to attend college while in the military. If you're planning to one day become a military officer, an academic degree may be required to enter an officer training program.
Alternatively, if you have plans to transition to a civilian career after retiring from military service, advancing your education now will give you a head start when you start your job search in the future. There are plenty of degree program options that are popular with veterans, along with military-friendly colleges with services designed specifically for you.
Assess Your Options
In many cases, attending in-person classes at a brick-and-mortar school is physically impossible for military service members on active duty. Even if you can find a way to get to campus, you may not be able to attend every class and finish every assignment on time.
Although there are exceptions, military service members on active duty are typically left with three options for higher education: attending classes on base, attending classes at a branch campus while deployed, or online classes.
1. On Base
Earning your degree by taking classes on base is undoubtedly a convenient option, and it can be a good choice for those who prefer in-person instruction. There's little-to-no commute time, classes are typically smaller, and if you're deployed, you'll have more flexibility to put your education on hold than if you were attending a traditional college.
However, not all schools offer all their programs on military bases, meaning you may not be able to earn the degree you want. Also, as with any in-person college program, you won't have as much flexibility when it comes to when you attend class compared to online options.
2. Branch Campus
Some colleges and universities have established additional campuses overseas, and these are often called a "branch campus." Taking classes at a branch campus overseas presents many of the same challenges as attending on base, and your options may be even more limited in terms of which school you can attend and what you can study. Some colleges and universities operate satellite campuses in areas like the Middle East and Asia, but not all of these schools offer the same courses or degree programs at their overseas locations.
Attending a branch campus also assumes that there is a location on or near your overseas base, that you have the time to take classes as they are scheduled, and that you have reliable transportation to get there and back.
3. Online
Finally, as a military service member, you have the option of earning your degree online while you're on active duty. This is the most flexible option, as online courses are typically asynchronous, meaning that you can log in to your class at any time to complete your coursework. This does require time management skills, but if you have a busy schedule or don't know what your day-to-day routine will be like for a while, you aren't tied to a specific day and time to be in class.
Online courses also offer more choices in terms of what you can study and which school you can attend. Many universities now offer at least some online options after the massive shift to online classes during the start of the COVID-19 pandemic. No matter where you are in the world, you can complete your education if you have reliable internet access.
Attending online school can have the disadvantage of limiting the amount of interaction that you have with your instructor and classmates, but schools are finding creative options to build these connections online.
Know Your Benefits
Another important factor for military service members considering active duty and college at the same time is taking full advantage of your education benefits for you and your spouse. First, you won't lose GI Bill® benefits* if you take classes while serving, and you can use Tuition Assistance to pay for courses while you're in the field.
Taking courses while on active duty can also help you earn military promotions faster. Military branches will likely consider civilian education when determining promotions; for example, in the Army, you can earn promotion points by completing college classes. These points can add up, allowing you to move up the ranks quicker.
Additional Considerations
Finally, as you think about your education options, consider the following:
Does the school offer flexible scheduling? Can you take all your classes from a distance, or will you have to spend time on campus? If you're required to spend some time "on the ground," are there classrooms or branches of the college near your post, or will you have to wait until you've completed your commitment? Choosing a school that has flexible policies will allow you to restart your education when you can.
How military-friendly is the school? Will the college be understanding of the demands on your time and willing to make accommodations when you need to focus on your military responsibilities? Look for a university that offers accommodations for those who are on active duty or veterans, including assistance with military benefits, access to mentors, and various other support services.
Can you transfer military credit? If you're taking classes while you're still on active duty, determining the proper amount of transfer credit you should be receiving may be challenging. It's important to work with your chosen school to ensure that you get proper credit for your military experience and develop a course plan that accounts for the knowledge you've gained in the field.
Conclusion
Working in the military and attending college at the same time can be difficult, but with the right school and the right support, you can achieve your education goals.
Here at Columbia Southern University, approximately 40% of our student population are active-duty, veterans, spouses or family members of military service members. We offer academic support and resources specifically designed for military students.
For more information about our Career Services Department, Veterans Center, Student Veterans Association and online degree programs, visit our website.
*GI Bill® is a registered trademark of the U.S. Department of Veterans Affairs. More information about education benefits offered by VA is available at the official U.S. government website.
Multiple factors, including prior experience, geography and degree field, affect career outcomes. CSU does not guarantee a job, promotion, salary increase, eligibility for a position, or other career growth.