EMS Certifications: An Overview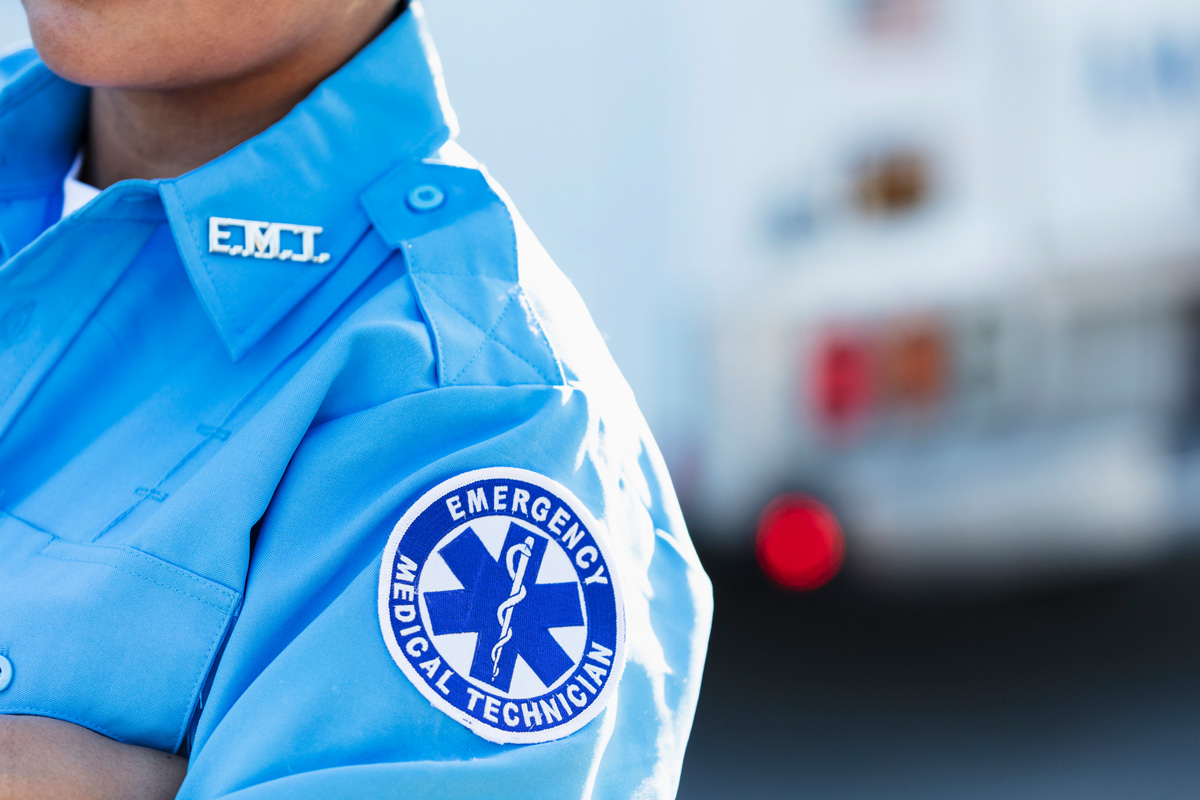 Category:
Value of Education
For those considering a career in emergency medical services, you may be wondering where to start. Education is important for EMS professionals, but certifications are also critical to help you get the job you want.
In this article, we break down the four types of national EMS certifications offered by the National Registry of Emergency Medical Technicians.
Four Levels of EMS Certification
Many of us know about the two most common types of EMS professionals – EMTs and paramedics – but there are other certification levels too. The National Registry of Emergency Medical Technicians awards the following four national EMS certifications:
Emergency Medical Responder (EMR).
Emergency Medical Technician (EMT).
Advanced Emergency Medical Technician (AEMT).
Paramedic.
The majority of EMS pros – 55% according to the 2020 National EMS Assessment published by the National Association of State EMS Officials – advance to the EMT level. The second most common level is paramedic at 25%, followed by EMR at 11% and AEMT at 4%.
1. Emergency Medical Responder (EMR)
The Emergency Medical Responder certification is the first level offered by the NREMT. The job of an EMR is to administer basic life-saving medical interventions, such as CPR. EMRs stabilize patients as much as possible while waiting for additional medical personnel to arrive, and they also assist during transport.
To gain EMR certification, you would enroll in a state training program. While these vary among states, a typical program lasts about four weeks and includes 65 hours of instruction. Next, you would register for and need to pass the EMR exam, which consists of about 100 multiple-choice questions on various topics, including trauma, cardiology, resuscitation, obstetrics, respiration, and EMS operations. The last step is to pass the EMR psychomotor exam, which will verify your ability to use certain skills in the field. Assessments will include cardiac arrest management, oxygen administration, trauma assessment, and other areas.
2. Emergency Medical Technician (EMT)
The Emergency Medical Technician certification is the minimum level needed to transport patients in ambulances. The EMT is similar to the EMR; however, a state-approved EMT course lasts 11-12 weeks and involves 120 hours of instruction. Also, you must already possess a valid CPR-BLS credential or an equivalent.
The EMT cognitive exam will be 70-120 questions, focusing on cardiology and resuscitation, obstetrics, respiration and ventilation, trauma, and EMS operations. More than 80% of the questions are about adult and senior patients, with the remaining ones dealing with pediatrics. You will only have two hours to complete the exam and can take the test again 15 days later if you fail to pass the first time. Like the EMR certification, you will also need to pass an EMT psychomotor exam to prove you can use the skills you have learned in field conditions.
3. Advanced Emergency Medical Technician (AEMT)
If you are already an EMT and want to gain a higher level of training, the AEMT certification is the next level offered by the NREMT. Along with providing basic EMT services, you would also be certified to administer medications and fluids, plus use the medical equipment in an ambulance.
To become AEMT certified, you will already need to be certified at the EMT level and complete a state-approved AEMT course, which will consist of 350 hours of instruction. A current CPR-BLS credential is also required. The exam will be 135 questions, and you are given two hours and 15 minutes to finish. Like the exams for the previous certifications, the AEMT exam will cover the same areas of EMS, focus mostly on adult care, and can be taken again 15 days later if necessary.
The psychomotor exam differs slightly and is more complex for the AEMT. Along with skills from the other exams, you will also need to demonstrate proficiency in IV and medication administration, plus an array of miscellaneous EMT skills. Also, you are allowed two attempts to pass the AEMT psychomotor exam.
4. Paramedic
Should you seek and gain paramedic certification, you will have training for a complete range of advanced pre-hospital care. To gain this certification, the process will be demanding. First, you will need to have current certification or state licensure as an EMT, then complete a CAAHEP-accredited training program. Again, this will vary among states.
Focusing on advanced areas of medicine like anatomy, pharmacology, and cardiology, the training program will range from 1,200-1,800 hours of instruction. Prior to completion, you will need to successfully complete an internship with either an ambulance or hospital.
You must also possess the CPR-BLS credential, pass a cognitive exam, and pass a psychomotor exam on such skills as trauma patient assessment, dynamic and static cardiology, and an integrated out-of-hospital scenario.
Recertification and Continuing Education
Once you complete certifications as an EMS professional, meeting the recertification requirements will be important as well. In most states, an EMT will need to complete continuing education requirements every two or three years to stay licensed. This typically involves up to 24 hours of training, so be prepared to be a lifelong student when you work in emergency medical services.
In addition to proving you still have what it takes to be an EMS pro, continuing education also helps you improve your performance, reduce risks, and expand your potential career growth.
Here at Columbia Southern University, we serve students who want to make EMS and other emergency services their lifelong mission. For EMS pros looking to advance in their profession, we offer online degree programs at the associate, bachelor's and master's degree levels in emergency medical services. And if your career goals include moving into EMS administration, emergency management, health care administration, public administration or another related industry, we have education programs designed to help you get there and move beyond certification.
For more information about CSU's online degree programs in emergency medical services, visit our website.
Multiple factors, including prior experience, geography and degree field, affect career outcomes, and CSU does not guarantee a job, promotion, salary increase, eligibility for a position, or other career growth.