What Is a General Studies Degree?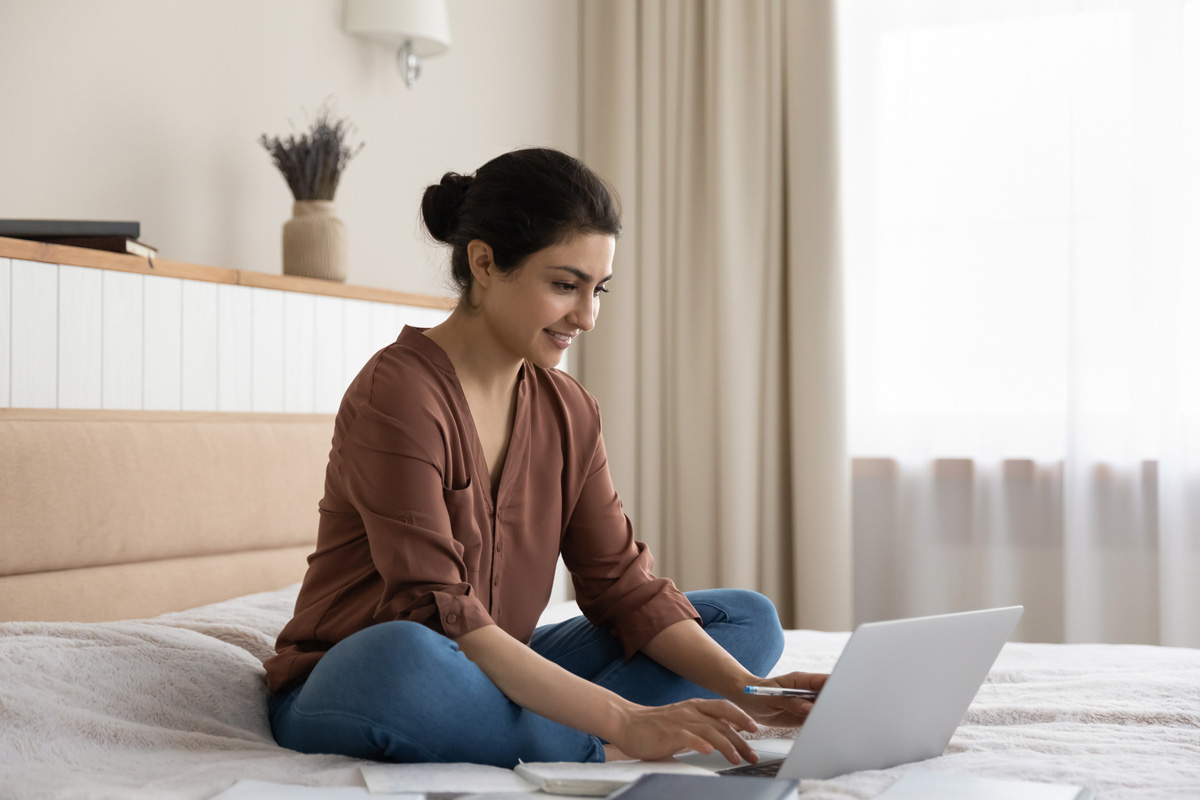 Category:
Going Back to School
Megan Bowers, academic program director for general studies at Columbia Southern University, contributed to this article.
Many organizations require their employees to have some sort of college education. A general studies degree is suitable for a variety of careers, especially since the skills learned are applicable to tasks found in many workplaces. If you're unsure about which path to choose, a degree in general studies is worth considering.
General studies degrees may be more common than you think. According to 2019 statistics from Data USA, 126,422 general studies degrees were awarded that year, and the overall workforce included 679,547 general studies graduates.
In this article, we give an overview of general studies degrees, answering the following three common questions:
What is general studies?
What can you do with a general studies degree?
Is a general studies degree worth it?
1. What Is General Studies?
General studies is an academic field that focuses on subjects from many different disciplines. A degree program in general studies provides students a breadth of knowledge and a foundation in both the arts and sciences, giving them the flexibility to choose from many different directions for their future.
General studies degrees are typically offered at the associate and bachelor's degree levels. In many cases, students can use general education courses completed at the associate level and apply them to a bachelor's degree in a more specialized field.
Subjects and Classes in a General Studies Program
A degree program in general studies typically requires students to take courses within their college's general education curriculum, and they then have options to take courses from other disciplines. Students may explore subjects in:
Behavioral Sciences.
Fine Arts.
Natural Sciences.
Social Sciences.
Colleges and universities offer different courses within each discipline, but general studies courses fall within the general education curriculum and teach students skills for both the workplace and daily life. Examples of courses that may be included in a general studies program are:
American History.
Art Appreciation.
Contemporary Ethics.
Critical Thinking.
English Composition.
General Psychology.
Introduction to Sociology.
Liberal Arts Mathematics.
Non-Majors Biology.
Principles of Microeconomics.
2. What Can You Do With a General Studies Degree?
After completing a general studies degree, two common options for graduates are pursuing a job or continuing your education.
Jobs With a General Studies Degree
The flexibility of general studies degrees can lead to many different career paths. Graduates can enter career fields like education, finance, hospitality and tourism, and more.
For example, graduates who selected courses in natural science and government may be qualified for work in a public service job like parks and recreation. Graduates who chose courses in intercultural studies, communications and political science may be a fit for a career in public relations. Furthermore, the overall communication, writing and problem-solving skills learned in general education classes can be valuable to any employer.
Education After a General Studies Degree
If you graduate with a general studies degree and decide to pursue more education, what are your options? Many general studies courses are transferrable to other degree programs, assuming you're transferring credits to a school with the same accreditation. For example, if you complete an associate degree in general studies, you may have also completed most or all the general education requirements for a bachelor's degree.
Also, a general studies degree can be an opportunity to discover your passion. Many students end up changing their academic focus at some point – in a 2019 survey by Ellucian, more than half the respondents changed their major more than once – so a general studies degree can be a safe initial choice.
Here at Columbia Southern University, students in the general studies program can take electives in psychology, sociology, business, fire science and more. In doing so, they may discover that they enjoy learning about human behaviors, for example, and decide to continue their education by pursuing a bachelor's degree in psychology.
3. Is a General Studies Degree Worth It?
The short answer is yes. In a Pew Research Center survey, respondents stated that interpersonal skills, critical thinking, writing skills, and communication skills are the most important skills for doing their jobs. General studies degrees teach these topics with a focus on effective communication, well-reasoned arguments, analysis of roles in differing communities, application of problem-solving strategies, and the collection and analysis of information.
General studies degrees are also worth pursuing if your interests do not fit into one degree program or if you have transfer credits from multiple disciplines that cannot be used to satisfy one specific degree. For students going back to school, pursuing a general studies degree may make the most sense if you are seeking to gain transfer credits from classes you completed years ago at another school.
Finally, in today's marketplace, investing in education can lead to higher salaries and better employment. A general studies degree at the associate level can be completed in as little as two years, and it can be a deciding factor when considering your career options and the potential for promotions.
Getting Started
Here at Columbia Southern University, our Associate of Arts in general studies is suitable for any occupation and teaches skills applicable to personal and professional life. CSU students can work at their own pace, and they have access to support services like academic advising, career services, military support and more.
To learn more about CSU's online associate degree in general studies, visit our website.
Columbia Southern University does not guarantee that students or those who pursue these careers will earn the specific salaries listed. Columbia Southern University's general studies degree program is not eligible for Federal Student Aid or Military Tuition Assistance.