Careers in Business Information Technology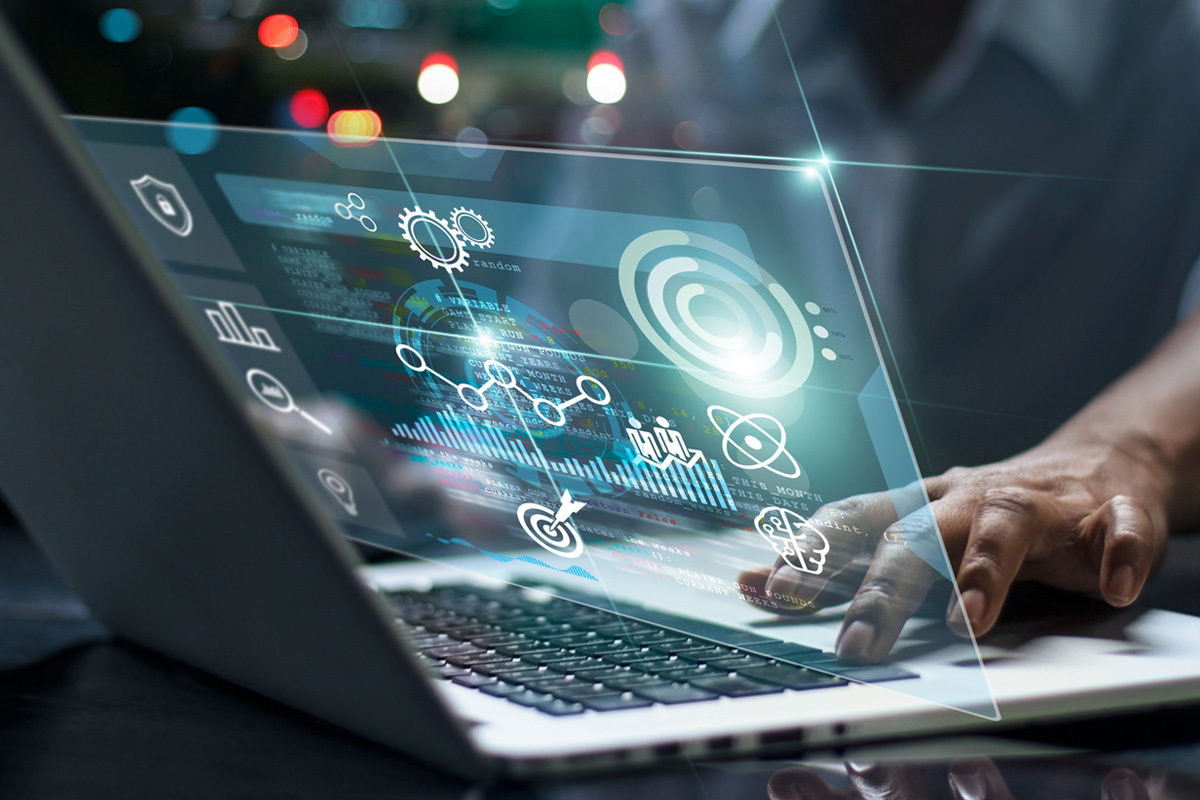 Information technology can have a direct impact on how well businesses perform. In a 2019 Deloitte survey of more than 1,000 small and medium sized businesses, 85% of respondents reported that digital tools helped their business in some way. Also, survey respondents with an advanced use of digital tools reported that they:
Achieved three times more customer growth than their peers.
Were two times more profitable than their peers.
Were two times more likely to create jobs than their peers.
Were three times more likely to develop new products and services than their peers.
In this article, we provide an overview of careers in business information technology, including the following three sections:
What is business information technology?
Types of business information technology careers.
Business information technology education.
1. What is Business Information Technology?
Business information technology refers to the idea of harmonizing information technology with enterprise operations. Managers rely on technology to help with the efficiency and survivability of any business, and assessing IT resources can be a constant concern when keeping up with customer demands.
Information technology tools can assist with countless tasks in business, including product development, customer relationship management, team building, revenue tracking and much more. With business technology training, IT professionals can learn to match companies with the right products and services to meet their goals.
Business information technology can also include digital transformation, which involves updating traditional business processes to digital types. For instance, health care businesses that rely on paper filing and scheduling may need an IT professional to select a digital platform for their offices. With a business technology background, an IT specialist can know how to implement programs and maintain them, while still confirming daily business operations are running smoothly.
2. Types of Business Information Technology Careers
With an IT background, you can pursue a wide array of jobs that combine business and technology. Some examples of business information technology career opportunities can include:
Computer network architect.
Computer programmer.
Computer security specialist.
Computer systems analyst.
IT technician.
Network administrator.
Quality assurance analyst.
User experience engineer.
Web developer.
According to ZipRecruiter, the national average salary for business information technology professionals was $75,269 in October 2021.
3. Business Information Technology Education
When considering education options, you'll find plenty of schools with majors that combine business and technology. Some business degrees will feature courses about the use of technology, and information technology degrees will likely examine the application of IT in the business world.
Here at Columbia Southern University, we offer a Bachelor of Science in business administration with a concentration in information technology, and we'll use that as an example of what to expect in a degree program.
CSU Program Details
The curriculum for CSU's bachelor's degree program in business administration with an IT concentration focuses on achieving an organization's objectives by developing and implementing software and hardware. Some courses are dedicated to business topics and others to IT subjects.
In their business-focused coursework, students gain a general knowledge of a broad selection of topics. Examples of courses include:
Accounting.
Business Ethics.
Business Law.
Macroeconomics.
The courses in the information technology concentration help students provide a technological backbone to their organization's operations. Examples of IT-focused classes include:
Data Communication.
Database Design and Implementation.
IT Infrastructure Management.
Programming Concepts and Problem Solving.
Systems Analysis and Design.
Web Design and Development.
Getting Started
If you're interested in entering or advancing in a career that combines business and technology, CSU's Bachelor of Science in business administration with a concentration in information technology may be the right choice for you.
To learn more about our online degree programs in business, information technology and more, visit our website.
Columbia Southern University does not guarantee that students or those who pursue these careers will earn the specific salaries listed.