Online Student Success Stories: Part 2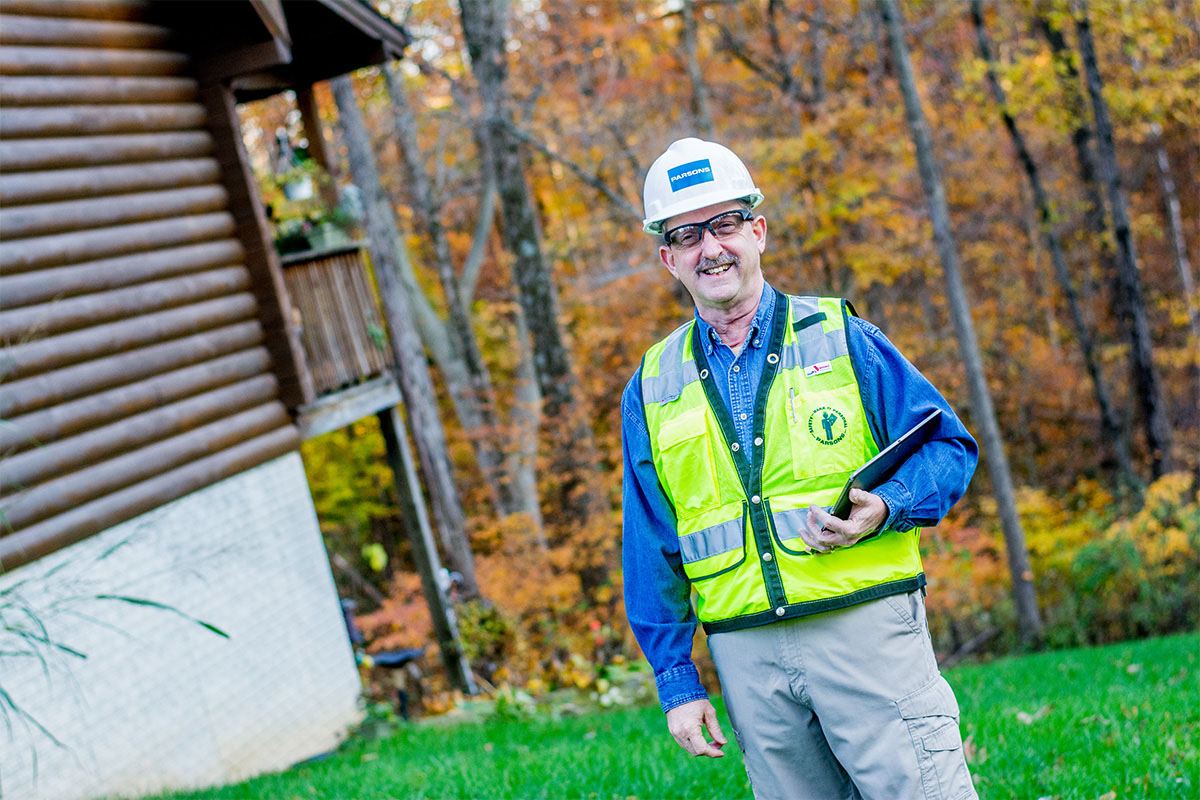 Category:
Success Stories
Occupational safety and health was one of the first degree programs developed at CSU, and it remains one of the university's strengths. Part 2 of this series shares the stories of some of our favorite safety professionals and business leaders who decided to attend Columbia Southern University. If you missed Part 1, or you'd like to skip ahead to Part 3, follow the links below:
Safety Professionals
Just like public servants, safety professionals like Dan Hughes are also in the business of helping others. Hughes, a division safety manager at Parsons and a CSU graduate, stepped up to work on a bridge-building project in Panama in 2017. Hughes earned his bachelor's degree in occupational safety and health at the age of 62.
"Don't stand still. If you stand still for too long, life will pass you by," he said. "When rare opportunities come along, you take them and know it's for a good reason."
Read More: Bridging the Gap: Dan Hughes Steps Up To Safety
Consulting is a growing sector within occupational safety health. Safety consultants like Tim Neubauer, a CSU graduate from Henderson, North Carolina, are able to provide their expertise to a variety of clients instead of one organization. Neubauer was honored by CSU as its Outstanding Safety Professional of the Year in 2018.
"As a safety professional, you don't always see your impact until years later, and usually not in an open and direct manner such as an award like this," said Neubauer. "The nomination by my peers and support by the faculty and staff at CSU showed me how much of an impact or influence I have had on those around me. I struggle for words to say how this has affected me, but it has confirmed to me that my safety efforts are seen, heard and have true value beyond what I think."
Read More: Tim Neubauer Named 2018 Outstanding Safety Professional
A career as safety professional is also an option for military service members transitioning to a civilian career. David Combs served in the Navy for 21 years as a fire marshal and safety officer before entering the private sector. He earned bachelor's and master's degrees from CSU, and he now works as a risk control specialist for a company in Pensacola, Florida.
"It sounds corny, but I had some of the best college professors in the business while earning my master's in occupational safety and health," he said. "They took the time to pass on their wisdom to me and I have a duty and obligation to pass what I learned on to others. In my mind, that's how this works and it's one of the keys to the process of keeping people safe."
Read More: Firefighter Turned Risk Control Specialist Shares Passion for Safety
Business Leaders
Business degrees are some of the most popular at CSU, and for good reason. One example is Stephen Dopp, director of the strategic relationship group at national investment firm Lord, Abbett & Company. Dopp realized a degree would be the best way to accomplish his career goals, so he pursued a bachelor's degree in business administration at CSU.
"A bachelor's degree is a barrier to entry in many cases for top-level employers," explained Dopp. "I had all of the requisite skills and experience to qualify for a high-level position, but without a degree, I would not have been able continue to evolve my career."
Read More: Alumni Stories: Stephen Dopp
Mai Trang Thanh earned her MBA in 2010 through the hybrid and online programs CSU offers in Vietnam. Seven years later, she was named president of Honeywell Thailand. Honeywell is a Fortune 100 company with branches across the globe producing consumer products, engineering services and aerospace systems.
"I am very excited and look forward to bringing my experience and passion to contribute to Honeywell's success in what is the largest and most dynamic market in the Indochina region," she said. "I want to ensure that we can contribute to building Thailand towards a smarter, safer and more sustainable country."
Read More: Mai Trang Thanh Appointed President of Honeywell Thailand
Continue Reading
Part 3 of this series highlights notable CSU alumni with unique stories.
Online Student Success Stories: Part 3
To learn more about how you can join this extraordinary group of alumni, visit ColumbiaSouthern.edu.