Alumni Stories: Daniel Tyk Enjoys a Good Challenge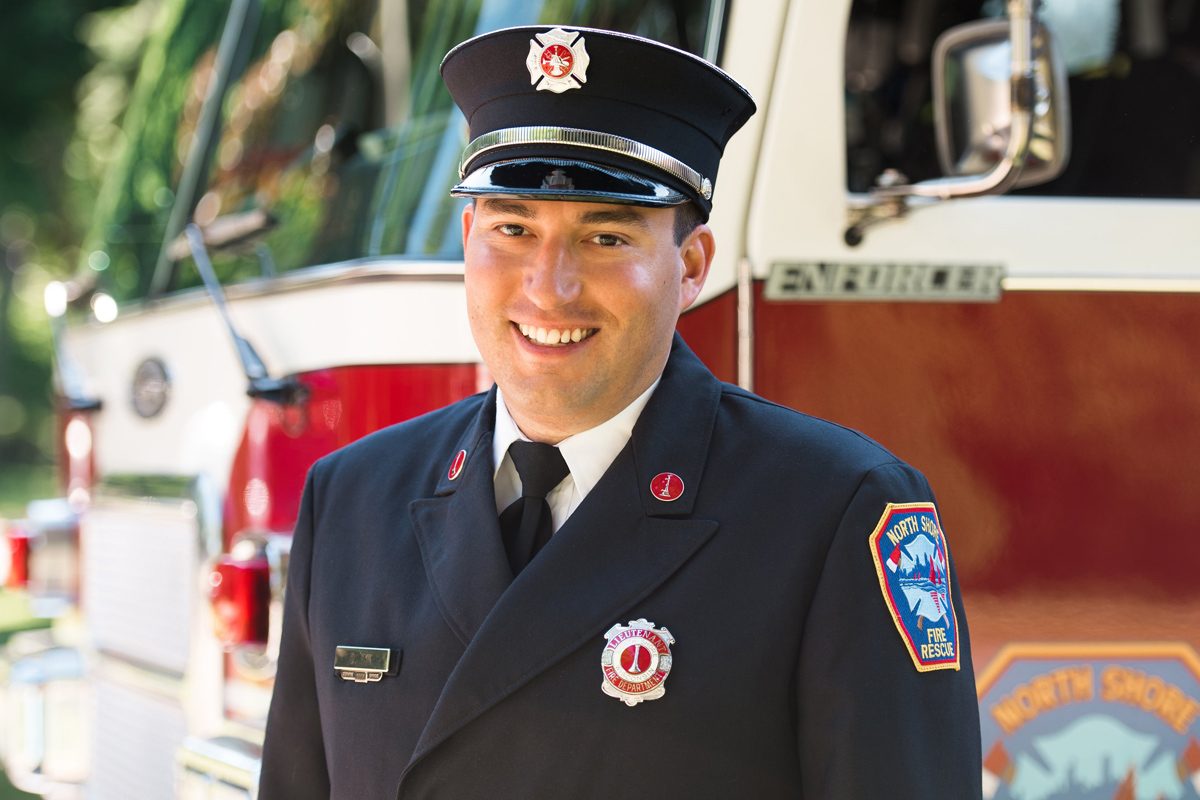 Category:
Success Stories
North Shore Fire/Rescue Capt. Daniel Tyk is no stranger to a full schedule. The Wisconsin resident completed his emergency medical services administration degree while also serving as its EMS manager and public information and community relations officer. To say his plate is full would be an understatement, but Daniel enjoys a good challenge.
When Daniel found that his employer was a Learning Partner through CSU, he knew becoming a Knight was the best decision to fit in courses around his schedule in order to complete his academic goals.
"The flexibility of the program around current professional and personal life was the driver for choosing CSU," he said. "Moreover, the reputation for effective and economic education offerings made CSU an obvious choice. Their partnerships with organizations like my fire department make it easy for career-driven individuals to pursue further education."
Daniel looks forward to speaking with colleagues and other professionals about the difference CSU has made in his career and how the flexible learning options and attentive staff and faculty will make for a rewarding experience.
"CSU faculty has been overwhelmingly responsive and helpful. I would certainly recommend CSU to anyone currently in a career but looking to further advance their personal and professional lives. I have found ways to apply what I have learned both in my career and at home. These lessons are invaluable and are lessons I have not found at other educational institutions."
Through his degree program, Daniel has been able to expand his knowledge base and apply that to the responsibilities of his current position.
"I believe in being a lifelong learner. The programs offered at CSU allowed me to meet my goals in my personal life (being present for my family), while still allowing me to achieve excellence and education in my professional life," he said.
An excellent example of the "lifelong learner" mantra, Daniel hopes that his degree will allow him promotion opportunities down the road within his current organization.
"In a world where technology and information is ever-changing, I believe continued education is essential to professional and personal growth and success. The personal gratification I have from learning how to be a better manager and leader also bears great reward."
To learn more about CSU degree programs or the Learning Partner program, visit our website.