Benefits of Using FESHE Curriculum in Fire Education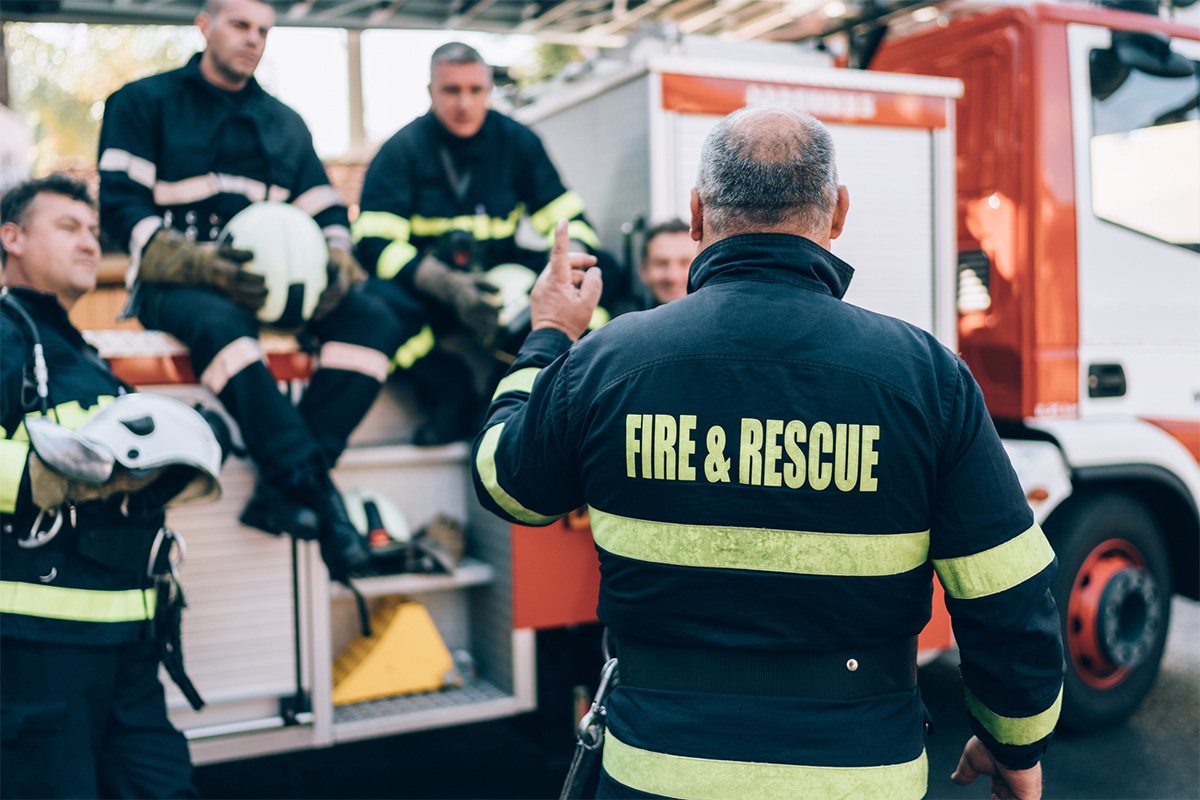 Category:
Value of Education
In the past, fire and emergency services education has lacked consistency across programs. Although most schools shared the same primary focus and goals, the actual education and training was fragmented, with each program developing its own learning outcomes, course descriptions and more. This not only created gaps in learning among individuals who held the same or similar degrees, but it also made it more difficult for employers to evaluate candidates equally and for students to compare training and education programs.
Nearly a decade ago, the National Fire Academy, in conjunction with FEMA and individual fire training programs, developed the Fire and Emergency Services Higher Education (FESHE) recognition program to solve this problem and streamline fire education programs to create a standardized, consistent curriculum for fire science and related degrees. Today, more than 50 colleges and universities nationwide, including Columbia Southern University, are FESHE recognized, having adopted the model curricula for associate and bachelor's level degrees.
FESHE Curriculum Breakdown
The FESHE model curriculum is designed to ensure that all graduates from recognized programs share the same set of core competencies after graduation. Programs are designed based on course models that contain the same learning outcomes and instructional outlines. In addition, textbook developers work closely to align content and knowledge bases with the FESHE curriculum.
At the associate level, the FESHE curriculum includes six core courses:
Principles of Emergency Services.
Building Construction for Fire Protection.
Fire Behavior and Combustion.
Principles of Fire and Emergency Services Safety & Survival.
Fire Prevention.
Fire Protection Systems.
Associate programs with FESHE recognition also include eight non-core or elective courses covering such topics as fire investigation, strategy and tactics, and fire protection hydraulics.
Bachelor's degree fire science programs add seven additional courses to the core curriculum:
Political and Legal Foundations for Fire Protection.
Applications of Fire Research.
Fire Prevention Organization and Management.
Personnel Management for the Fire Service.
Fire and Emergency Services Administration.
Community Risk Reduction for the Fire and Emergency Services.
Fire Service Ethics.
Bachelor's candidates also must complete seven additional electives related to the major, with topics including disaster management, hazardous materials management, fire dynamics and human behavior.
How Students Benefit from the FESHE Curriculum
Although a primary benefit of FESHE recognition is the consistency among programs and a better prepared fire service, the designation also has some benefits to students.
For starters, attending a school that is FESHE recognized allows for a more seamless transition between two and four-year programs. In other words, those who already hold an associate degree from a FESHE-recognized program are more likely to have an easy transition into a bachelor's program, even at a different school, as they will already have the same basic foundation of knowledge as other students.
Additionally, with every FESHE-certified course you complete, you'll earn a certificate of course completion from the NFA. These NFA certifications provide credible evidence of your education and experience and establish your transcript with the NFA, positioning you for professional advancement as you move through your career.
Opting for a FESHE-recognized program also provides you with peace of mind that you're investing your time and money into an educational program that will help you achieve your goals. By completing the core curriculum requirements, you'll be well prepared to take on a role within the fire service and have the confidence that your education and training have prepared you for the rigors of the field. Given that a growing number of fire departments are requiring new recruits to hold at least an associate degree – and in many cases, a bachelor's degree – having the FESHE-approved background ensures that not only do you qualify, but that you have been prepared within the guidelines of national standards.
Keep in mind that FESHE recognition does not replace accreditation of colleges, and that earning a degree from an accredited school is still a priority. The good news is that the designation can only be given to an accredited school, so you won't need to make a choice between the two.
FESHE-Recognized Schools
Designations like FESHE take some of the guesswork out of evaluating fire science education programs and their specific curricula; however, that doesn't mean that you should apply to the first FESHE-recognized school you can find.
Do your homework and compare the other aspects of the schools and programs, including course schedules, the availability of support services, cost, and financial aid. This way, you can be sure you're making the right choice and feel confident about your path.
To learn more about CSU and our FESHE-recognized fire science program, view the video below featuring CSU fire and emergency services curriculum lead faculty Chief Jake Rhoades and Peter Matthews from Firehouse.