Answers to Your Most Common Enrollment Questions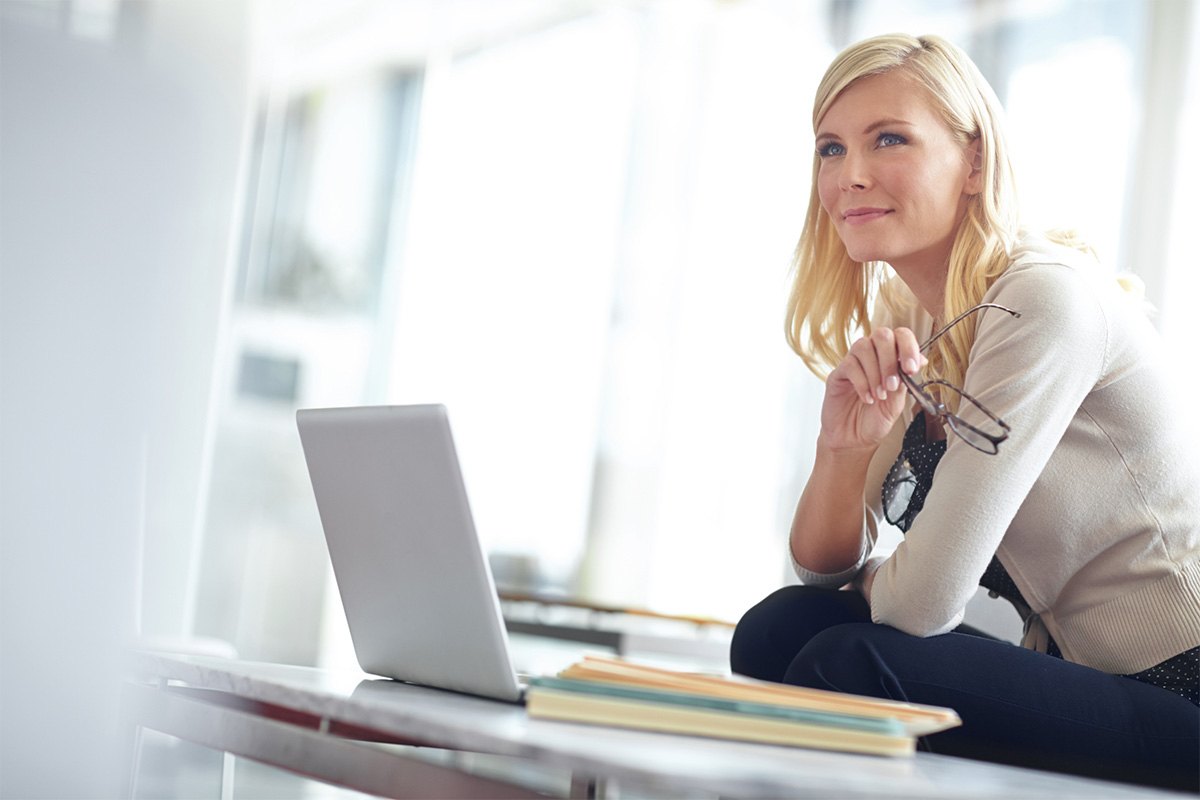 Category:
Going Back to School
After finding the right online school, there are still several steps to complete before starting your academic journey. According to research, many students struggle with the enrollment process.
Learning House recently released the 2019 version of its Online College Students report, a detailed summary of its survey of prospective, current and recently-graduated online college students. Among the report's many findings, it detailed the various parts of the enrollment process that students listed as the most difficult.
Columbia Southern University was founded in 1993 to provide distance learning options to nontraditional students. We've been at the forefront of online learning, always looking to the future and finding solutions to help students though the enrollment process.
Here's a roundup of some of the most challenging parts of the enrollment process and how CSU helps students along the way.
1. How Do I Fill Out Financial Aid Forms?
According to the Learning House report, completing financial aid forms was listed as the most difficult part of the enrollment process by 26% of undergraduate students and 20% of graduate students, the highest marks in both categories.
The Free Application for Federal Student Aid, commonly known as the FAFSA, is the requirement for many forms of financial aid. Despite its widespread use, there are still many common FAFSA mistakes.
The CSU Office of Financial Aid provides detailed information to students, including step-by-step guidance through the financial aid process. The financial aid team is available for one-on-one support via email at FinancialAid@ColumbiaSouthern.edu and phone at 877-316-8396.
2. How Do I Determine How to Pay for School?
Determining how to pay for school was the second most common response for online students in the report by Learning House, and for good reason. Financial aid forms are one component, but there are many other considerations. You may ask yourself questions like "Do I need to take out a loan? Do I qualify for any scholarships?"
At CSU, our affordable tuition rates and numerous ways to save can remove much of that stress. Here are just some of the ways CSU helps students pay for college:
Weekly, biweekly, monthly and full payment plan options are available to fit any situation.
The Learning Partner program includes discounts for partner employees and their families.
3. How Do I Gather Transcripts?
Gathering transcripts was another common question in the Learning House report about enrollment hurdles. The process of requesting transcripts from previous schools is far from standardized, and in some cases, it can be a source of stress for students.
When transferring credits to CSU, students can take advantage of our transcript request service. After students include the names of the institutions they previously they attended on a two-page form, CSU works with the other institutions to gather the transcripts on their behalf.
4. How Do I Transfer Previous Credits?
In addition to gathering transcripts, the overall process of transferring previous credits can also be difficult to understand. Students wishing to transfer to a new school often have many questions, and transferring credits is likely at the top of their list.
In addition to previously completed academic coursework, CSU accepts many other types of transfer credits. Incoming students with military training, professional training, certifications and professional licenses may be eligible to count those activities toward their degree programs.
5. How Do I Schedule and Register for Courses?
Online students also frequently cited scheduling and registering for courses as the most difficult part of their enrollment process in the Learning House report.
At CSU, we've developed online learning options for every schedule, and we strive to make the registration process as clear and easy as possible. EasyEnroll is an especially useful program, as it helps students by taking the guesswork out of class selection and automatically enrolls them in new courses.
Conclusion
Learning House sums up its report about enrollment hurdles in Online College Students 2019 by stating the following: "To efficiently serve this eager population, schools must be highly responsive to student needs and do as much as possible to streamline the admission process. This includes assisting with tasks that some students find difficult, such as completing financial aid forms, collecting transcripts, and fulfilling transfer credit requirements."
At CSU, we have the systems in place to help students feel more comfortable and confident while enrolling in their degree programs. For more information, visit ColumbiaSouthern.edu/Admissions or call the admissions office at 877-347-6050.