Cybersecurity Trends in 2023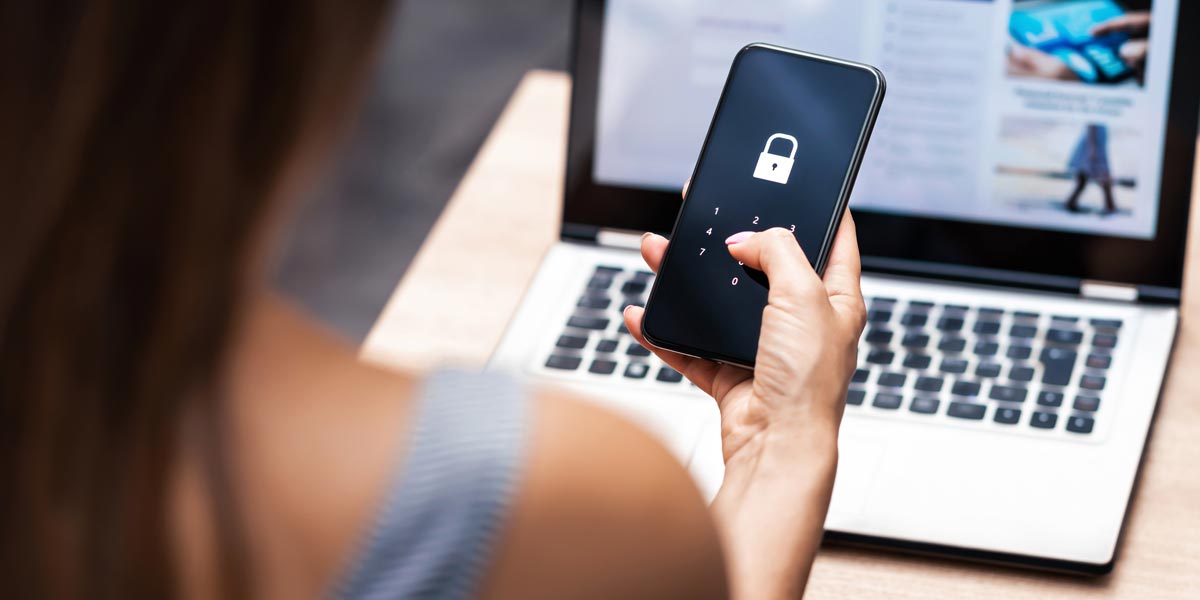 Category:
Industry Insights
We recently explored how privacy issues in cybersecurity were affecting customers and organizations. Ransomware attacks and targeted cyberattacks have been some of the most pressing issues in recent years, but what will the future hold?
Certainly, the COVID-19 pandemic has accelerated the rate of tech adoption, but, at the same time, it has increased the complexity and frequency of cyberattacks.
While many companies have moved to remote and hybrid work, individuals have pursued tech solutions for everything from food delivery to transportation. In turn, cybercriminals have identified vulnerabilities in company-issued and personal devices and have acted accordingly.
The pandemic's swift adoption of technology has and will continue to produce new post-pandemic cybersecurity trends. Here are five of the latest cybersecurity trends to prepare for in 2023.
1. Mobile Devices as Targets
The pandemic has spurred individuals to use their mobile devices more than ever before for work, play and everything in between. These handheld devices hold considerable amounts of personal data that cybercriminals have and will continue to exploit.
Consider these statistics from Verizon's 2022 Mobile Security Index:
79% of organizations agreed that remote working had adversely affected their cybersecurity and increased the burden on security teams.
45% of organizations experienced mobile-related compromise, nearly twice as many as the 2021 survey.
73% of organizations that experienced mobile-related compromise described their compromise as "major."
2. Protecting the Remote Workforce
Prior to the pandemic, most IT departments could monitor company-issued devices with relative ease, as most or all were on site. Now, millions of professionals across all industries work remotely, some using their personal devices to connect to company infrastructures. This can result in employees who fall prey to phishing, ransomware or impersonation scams that leave the wider company network vulnerable to cybercriminals.
Organizations with remote workforces – especially those using bring-your-own-device policies – are putting more effort into protecting themselves from attacks targeting remote employees. Some strategies to reduce vulnerabilities to such attacks include:
Controlling access.
Training employees.
Vetting software.
3. Cloud Cybersecurity
As remote work becomes more common, an increasing number of companies are turning to cloud computing to enable their workers to access their workspaces wherever they are. However, cloud services can introduce new vulnerabilities.
According to Fortinet's 2022 Cloud Security Report, 95% of organizations answered that they are moderately to extremely concerned about cloud security. Some of their biggest challenges included having the right skills in their workforce to manage a complete cloud security solution, ensuring data protection and privacy for each environment, and understanding how different solutions fit together.
4. Internet of Things (IoT)
Attacks on devices intended to keep your home safe, including cameras and routers, are becoming an increasingly concerning type of cybersecurity risk. Oracle expects that the number of these internet-connected devices – often referred to as the "Internet of Things" or "IoT" – will grow to 22 billion by 2025, increasing their appeal as targets to cybercriminals.
Cybersecurity professionals are developing solutions to address IoT vulnerabilities. Some of these potential weak spots in internet-connected devices include:
Insecure default settings.
Insufficient privacy protections.
Lack of secure update mechanisms.
Weak or hardcoded passwords.
5. AI and Machine Learning's Expanded Role
One of the ways that companies have and will continue to prepare for cyberattacks is by incorporating AI and machine learning. IT teams can use machine learning and AI to automate threat detection and other cybersecurity practices.
For instance, algorithms can be designed to track patterns and identify vulnerabilities in swathes of data that humans could not. IBM suggests that companies that use these technologies in threat detection save an average of $3 million more than organizations that don't have these technologies in place.
AI is being increasingly used for nefarious purposes, as well. For example, fraudsters have used "deepfake" technology that uses AI to mimic someone's speech – such as an executive at a banking company – to trick employees into transferring millions of dollars.
Companies across the globe are responding to such threats. The worldwide market for AI-based security tools, reported to be $14.9 billion in 2021 by Acumen Research and Consulting, is projected to grow to $133.8 billion by 2030.
Play Your Part in Cybersecurity
The pandemic has made technology part of people's lives like never before. Users need to play their part and be aware of when they may be the target of a cyberattack and respond accordingly. At the same time, companies can hire better-educated professionals to protect their organizations and their customers.
If you're ready to face the cybersecurity challenges of 2023 and beyond, consider enrolling in one of our online degree programs in information systems and cybersecurity here at Columbia Southern University. For more information, visit our website.