Industrial-Organizational Psychology Careers: A Complete Guide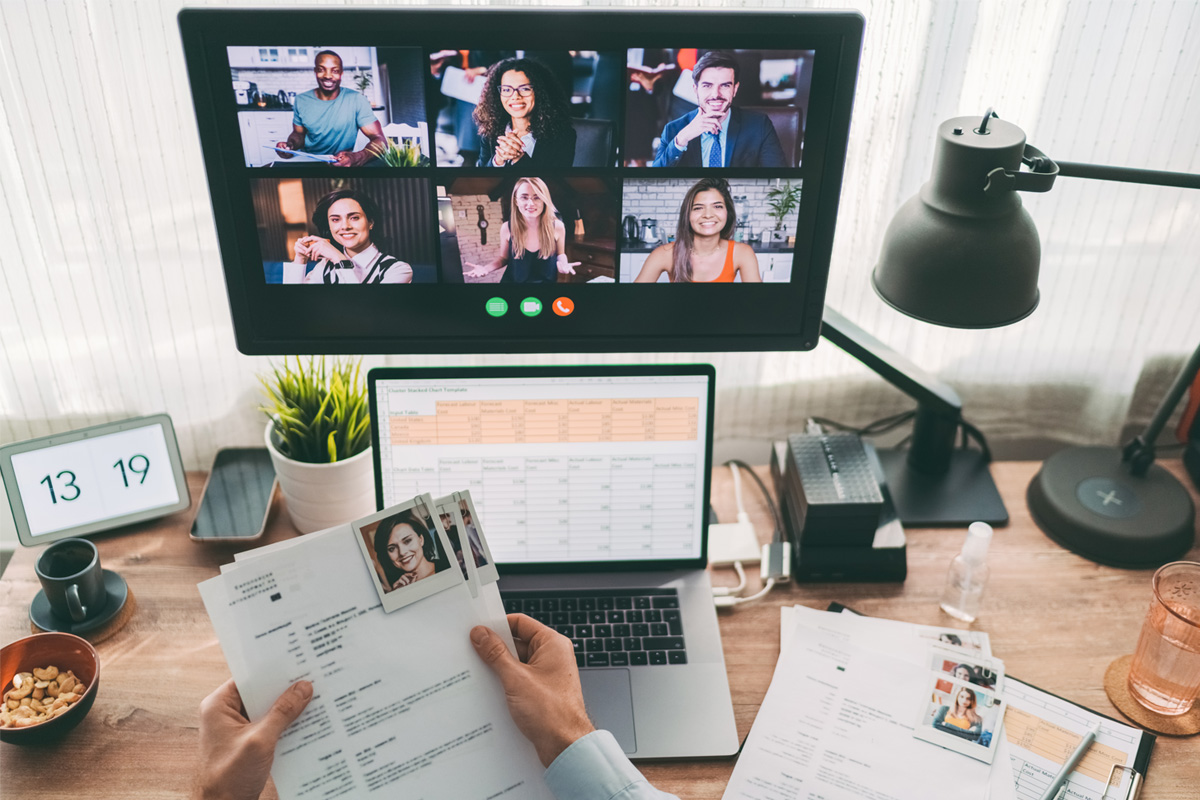 Industrial-organizational psychology – or I/O psychology for short – is one of the many specializations within the field of psychology. Companies that use industrial-organizational psychology do so for the purpose of improving workplace productivity, training, and creating and enforcing company policies. This goes a long way toward improving workplace safety conditions and the health and well-being of employees within their organization.
In this article, we cover what industrial-organizational psychology is, how to become an I/O psychologist, and a quick look at the industry's career outlook.
What Is Industrial-Organizational Psychology?
Simply put, industrial-organizational psychology focuses on understanding employee behavior in work settings. I/O psychologists apply psychological principles and research methods to increasing employee productivity and well-being in their organizations.
On the "industrial" side of the equation, I/O psychologists may be responsible for creating and measuring job performance standards. This may take the form of assessing current and potential employees and identifying the roles in which they'll perform best. On the organizational side, they work to understand how organizations affect employee behavior. I/O psychologists handle everything from examining management styles to how expectations influence behavior and performance.
How to Become an Industrial-Organizational Psychologist
The foundation of any industrial-organizational psychology career includes education and training. A bachelor's degree in psychology will lay a good foundation, and pursuing additional education or certifications in occupational safety and health or human resources can give you an edge over other applicants. Getting involved in professional associations like the Society for Industrial and Organizational Psychology can also help in many ways.
For those interested in a more thorough academic background, consider pursuing graduate degrees and getting licensed in psychology.
Employers look for candidates with the skills needed to be an I/O psychologist, including the following:
Analytical skills.
Coaching and leadership.
Communication and listening.
Conflict resolution.
Interpersonal skills.
Problem-solving skills.
Recruiting and training skills.
Research skills.
What Do I/O Psychologists Do?
As an I/O psychologist, some of your responsibilities may include the following:
Evaluating organizational and employee performance.
Identifying and addressing workplace stress.
Leadership training.
Recruitment and hiring.
Studying how teams interact and work together.
Team development.
A typical day for an I/O psychologist may involve tasks like planning content for orientation events, hosting in-person trainings or webinars with employees, analyzing data and feedback from training programs, developing and assessing company policies, and more.
Industrial-Organizational Psychology Career Outlook
According to the Bureau of Labor Statistics, the median annual wage for industrial-organizational psychologists was $96,270 in May 2020. Also, in the BLS Occupational Employment and Wage Statistics report with detailed data about I/O psychologists, the top four industries with the highest levels of employment of I/O psychologists were:
Scientific research and development services.
Colleges, universities and professional schools.
Management, scientific and technical consulting services.
State government, excluding schools and hospitals.
And the top five states that employed I/O psychologists were:
California.
Virginia.
Texas.
Ohio.
Pennsylvania.
Finally, we'll finish with overviews of six additional types of industrial-organizational psychology careers:
1. Human Resources Organizational Development Manager
The human resources team is vital to any organization. In HR, you can use your I/O psychology expertise to recruit new candidates, assess them, and work through internal office issues between employees. Hiring, training, enforcing workplace safety standards, and evaluations can all be involved in an HR position. The median pay for HR managers in May 2020 was $121,220, and employment is projected to grow by 9% from 2020 to 2030.
2. Consultant
As a consultant, you can use the principles of I/O psychology to help improve the safety and performance of your client organizations. Consultants look for opportunities to enhance their client organizations' positive interactions with their employees. With an eye toward detail, research, assessment and evaluation, being a consultant is a versatile career choice. Management analysts earned a median wage of $87,660 in May 2020, and the BLS projects employment to grow by 14% from 2020 to 2030.
3. Team Development Manager
As a team development manager, you can apply the principles of industrial-organizational psychology to create team training materials and develop employees. This extends to training them about safety protocols, orientation and evaluation. This field offers a bit more creativity and variety among I/O psychology disciplines.
4. Behavior Analyst
Behavioral analysts develop and apply strategies to minimize poor behavior in the workplace. In this role, analysts research how environment, biology and other factors affect their organization and predict how changing behaviors will help achieve their goals.
5. Policy Officer
The job of a policy officers is exactly how it sounds, creating and enforcing policies for an organization. Using a combination of I/O psychology principles and research, policy officers can be valuable in many different business sectors. As part of the job, I/O psychologists assess how policies affect performance and safety within their organization.
6. Teaching
At the higher levels of I/O psychology, teaching becomes an option for experienced professionals. This can be anywhere from a local college to a large university. The median annual wage for postsecondary psychology teachers was $78,180 in May 2020.
Conclusion
If you're interested in pursuing a career in industrial-organizational psychology, we offer multiple online degree options here at Columbia Southern University to set you up for success. Choose from our bachelor's degree in psychology, human resources management degree programs at the bachelor's and master's degree levels, and a variety of degree options in occupational safety and health.
For more information about our online degree programs, visit our website.
Columbia Southern University does not guarantee that students or those who pursue these careers will earn the specific salaries listed.