Why Behavioral Health Emergencies Are a Priority in EMS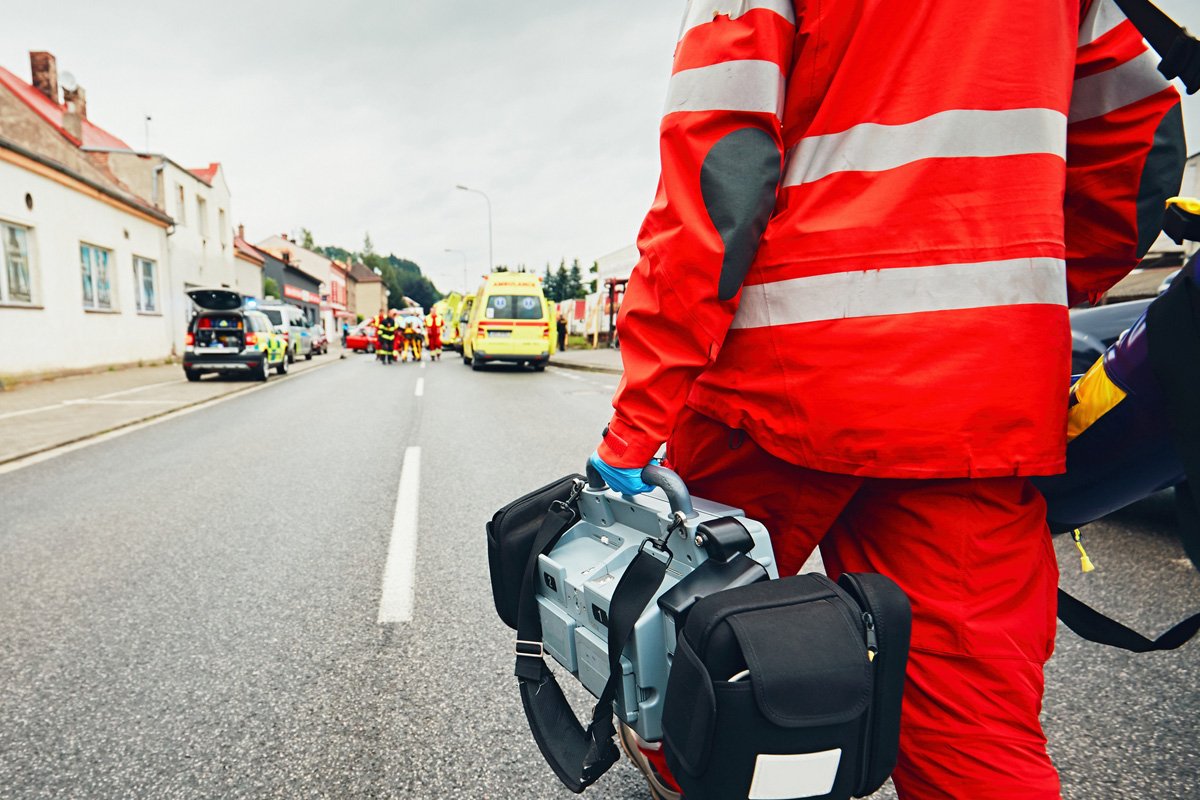 Category:
Industry Insights
When emergency medical services professionals respond to calls for help, there is always an element of the unexpected. In some cases, a call is a known or suspected behavioral health emergency, but there are other times when behavioral health issues appear only after EMS professionals arrive and assess the situation.
Behavioral health emergency calls happen more often than you may expect. In the 2018 ESO EMS Index, behavioral emergencies were more frequent than diabetic emergencies and about five times more frequent than cardiac arrest responses.
In this article, we explore the unique nature of behavioral emergencies and why a "business as usual" approach is not always appropriate.
What Are Behavioral Health Emergencies?
Behavioral health emergencies can take several forms. For example, EMS professionals may be called to respond to:
Individuals suffering from a mental health crisis, such as behavior related to bipolar disorder, schizophrenia or PTSD.
Intoxicated individuals due to alcohol, drugs or both.
Patients or bystanders with neurodegenerative disorders such as Alzheimer's disease or dementia.
Patients with mental illness who present a danger to themselves or others.
Behavioral Health Emergency Training
Preparing for behavioral health emergencies is a priority for EMS professionals for many reasons. Communities are experiencing increases in mental health calls due to the COVID-19 pandemic, and expectations are also rising for EMS workers while many local governments are opting to not send police officers to certain types of emergencies.
There are plenty of examples of communities recognizing the importance of responding to behavioral health emergencies. In Shaker Heights, Ohio, the City Council funded a crisis response program to provide additional training and resources for their first responders. In Utah, government officials proposed the creation of licenses for "behavioral emergency services technicians," and the bill was signed by the governor in March 2021.
Mental Health First Aid, a training program developed by the National Council for Mental Wellbeing, is often included as a part of EMS training. MHFA helps responders identify the signs of a behavioral or mental health crisis and respond appropriately, including more effectively evaluating and transporting patients, defusing potentially dangerous situations, and making appropriate referrals for follow-up care. Already more than 2.5 million people in the U.S. have completed MHFA training.
Responding to Mental Health Calls
Effectively responding to mental health calls requires more than simply teaching first responders how to identify dangerous patients and situations, but also how to react to them.
For example, EMS training focuses on building rapport with patients and determining when to allow them physical control over their situation and when the EMT or paramedic should take control. Learning when and how to safely restrain patients is a critical consideration, as violence against EMS workers is still a concern.
Finally, improving communication and collaboration – both within EMS teams and between the various agencies involved in emergency response, including 911 dispatchers and hospital staff – is another vital part of ensuring safety for patients and EMS workers alike.
Conclusion
At Columbia Southern University, we offer online academic degrees at the associate and bachelor's degree level for EMTs and paramedics who wish to continue their careers in EMS administration. For more information, visit our website.