Pioneering Missouri Female Firefighter Earns National Scholarship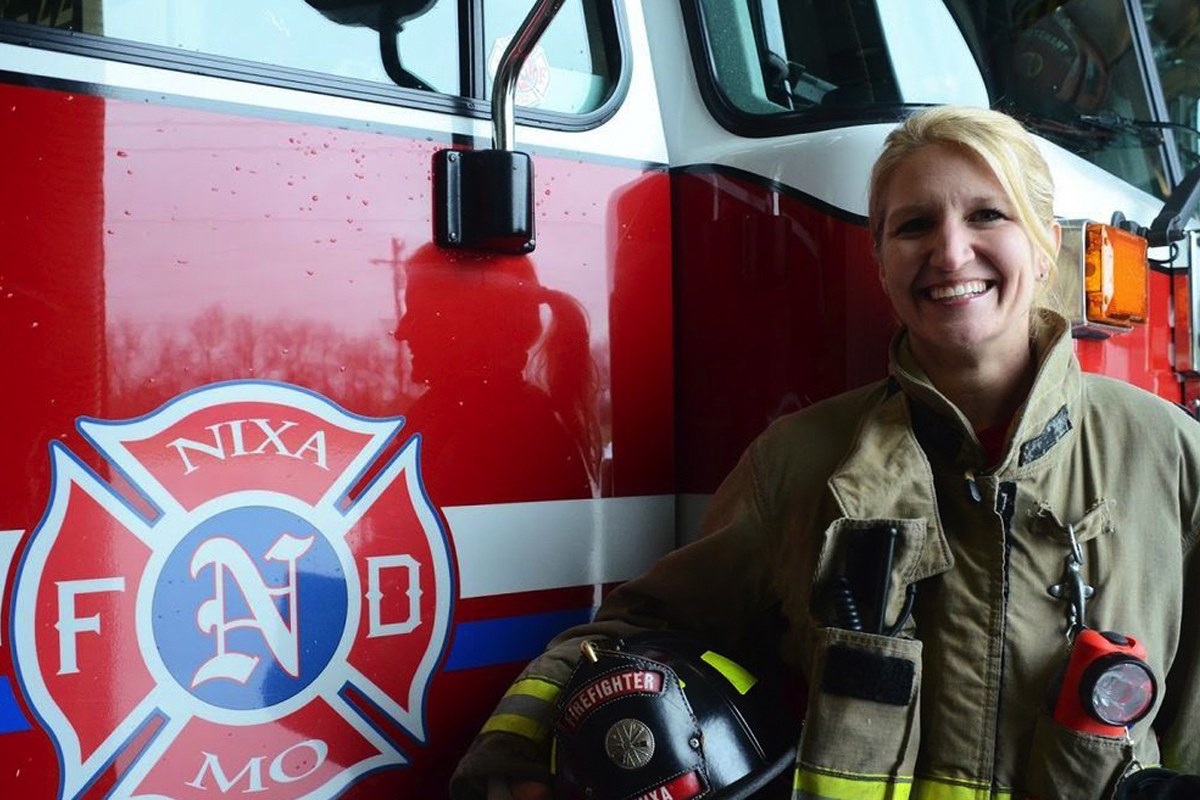 Category:
Success Stories
In recognition of her dedication and pioneering spirit, firefighter Dana Osborne of Nixa, Missouri, was recently awarded a scholarship to pursue a degree from Columbia Southern University.
The mother of three plans to seek an online master's degree in public administration with a concentration in emergency services management.
"Since I was a young adult, my career has focused on serving the community and leading by example," said Osborne. "The fire scholarship will enable me to continue working in a career that is meaningful and of service to others. As the first career female firefighter in my district, it is my heart's desire to continue to break barriers, serve as a positive role model to others and to be an effective leader within my organization."
After graduating from Southeast Missouri State University Law Enforcement Academy in 2003, she trained intensely to become a firearms instructor and defensive tactics instructor. 
"I co-developed the defensive tactics curriculum that was utilized by hundreds of academy recruits and seasoned veterans," she said. "I was subsequently chosen to serve as the first female on the tactical team."
Osborne held positions within the department through 2018.
"When I left law enforcement full-time, I was a single mother to three young sons. The shift work and the increasingly volatile climate encountered on the job were not ideal given our circumstances. Having a heart for service, I knew that I couldn't separate myself from my community and had to find another option," she said.
After earning her EMT certifications and volunteering at the Fruitland Area (Missouri) Fire Protection District, Osborne joined the Nixa Fire District in August 2017.
"I've always appreciated challenges, so making the decision to become a firefighter was easy," Osborne said. "Earning the position and becoming part of one of the best professions in the world would inevitably be one of my greatest challenges."
Furthering the challenge to push herself, she decided to try to inspire others in the fire service to maintain their cardiac health by running in full turnout gear in the Hennepin Hundred trail race in Illinois last year. Her goal was to bring awareness and help reduce the leading cause of firefighter deaths, sudden cardiac arrest.
"I chose to promote 555 Fitness, a nonprofit organization that provides free fitness equipment and daily workouts to police, fire and EMS agencies in need," said Osborne, who ran 58.25 miles in the race before having to stop due to her nutrition level.
Incidentally, she set another first as the first female to run the Hennepin in full firefighter gear, and "there is no record of any other female firefighter attempting or accomplishing any distance in this manner longer than a marathon," she added.
Osborne plans to continue to set firsts, too, as she hopes to return to the race and run the full 100 miles in gear. 
CSU is the leader in fire education, offering programs recognized by Fire and Emergency Services Higher Education through the U.S. Fire Administration's National Fire Academy. Learn more about CSU's fire science degree programs.