5 Occupational Safety and Health Trends to Watch in 2020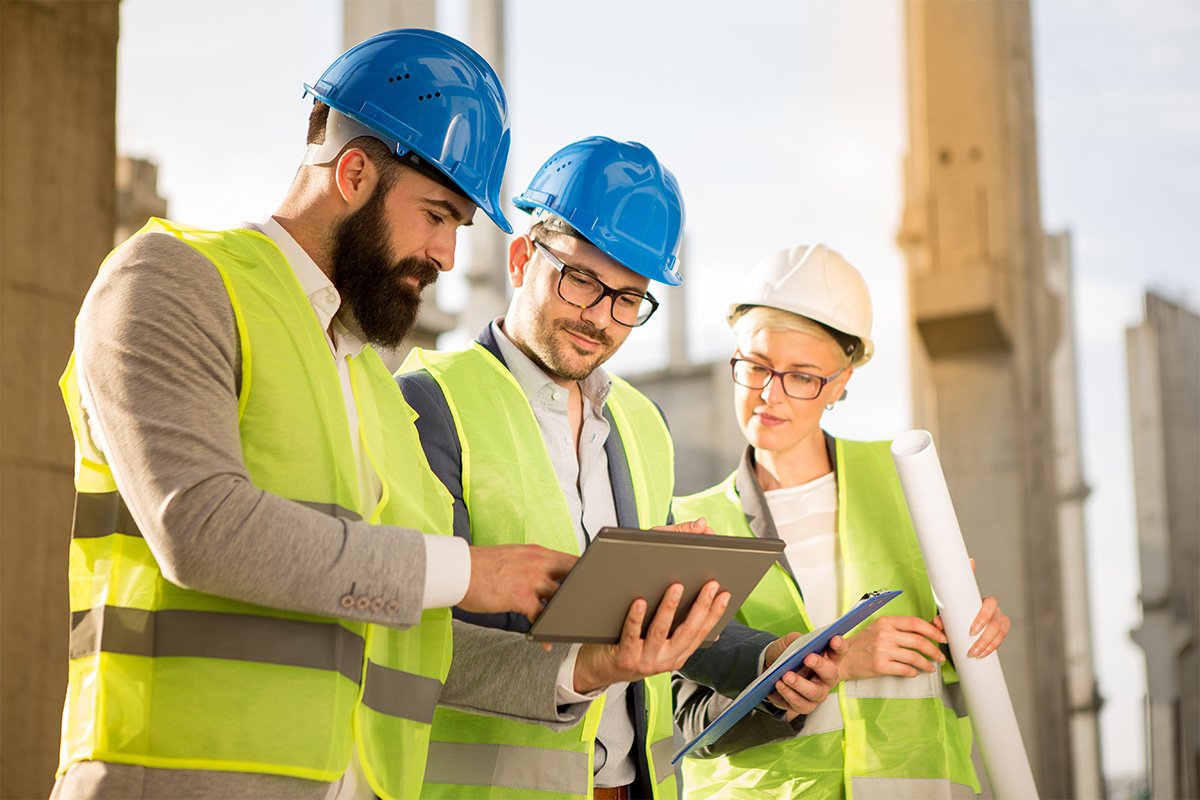 Category:
Industry Insights
For an updated article about safety trends: 4 Trends in Occupational Safety and Health to Expect in 2021.
The field of occupational safety and health is constantly changing and evolving. Workforce demographics, employee expectations and other influences are changing our training methods and the tools we use to improve workplace safety.
As we move into the first year of a new decade, several trends are taking shape that will influence OSH during the next few years and beyond. Although no one knows for sure exactly what the future will bring, it's a safe bet that these five trends will have a big influence on the field.
1. High-Tech Workplace Safety Programs
Over the last few years, much of the focus of workplace health and safety programs has been on introducing high-tech tools and methods of training and leadership. This has included using online, self-directed training programs and modules, the introduction of apps focused on maintaining worker safety and health, and other tools designed to give people more autonomy over their own health and safety.
Many companies have found that these high-tech solutions are only part of the puzzle. Workers want personalized experiences; in fact, there's evidence that millennials prefer learning from experience rather than via formal training. In 2020 and beyond, expect to see more safety programs that incorporate both technological and personalized solutions; for example, safety professionals may spend more time with their organization's workers themselves, offering coaching during real-life situations.
2. Many Safety Professionals Will Become Generalists
In the past, safety roles have been largely specialized. Companies might have an individual on staff focused on fire prevention and safety, for instance, while another was responsible for ergonomics.
More companies are now looking to streamline their teams. As a result, many safety professionals are being charged with overseeing all aspects of OSH in an organization, and they need to approach their work from multiple perspectives.
3. Greater Focus on Total Health
Traditionally, OSH has focused on keeping individuals safe at work and protecting them from the risks of their job. In other words, the field has been focused on preventing injuries and illness on the job, and on the job only.
In 2011, the National Institute for Occupational Safety and Health launched the Total Worker Health Program, an initiative designed to support the overall health and well-being of workers both on the job and off the clock. It's based on the idea that our work is a major factor in our overall health; everything from the hours we work to how much we earn to the emphasis on health in the workplace influences our overall well-being.
As we move into the next decade, expect to see this notion of supporting all aspects of employee well-being – including physical, mental, social and financial health – rising to the forefront of OSH programs within workplaces. Employers will be expected to take better care of their employees, and OSH will be a big part of this push.
4. Safety Concerns in Changing Workplace Environments
The workplace of today looks nothing like the workplace of 50 years ago. The rise of telecommuting, flexible scheduling and the gig economy have created new safety concerns and potential liabilities for companies, such as:
Deciding how to train short-term or independent contractors in company safety protocols.
Determining how much training is necessary for these workers.
Developing protocols for addressing safety concerns for offsite workers.
Encouraging these workers to embrace the organization's culture of safety.
OSH professionals will increasingly be charged with determining how to manage safety in changing workplaces and finding ways to protect both employees and employers from risks.
5. Changing Demographics in the Workforce
Finally, the discord between millennials and baby boomers might be a punchline in late night comedy these days, but the fact is that millennials are now the largest generation in the workforce, and they have different expectations for their work and everything related to it.
Attracting younger generations to pursue OSH as a profession will be critical, as much of the workforce has reached – or will soon reach – retirement age. In the Safety+Health Magazine 2019 Job Outlook survey, 62% of respondents reported that they had personally observed a shortage of qualified professionals in the field, and 65% believe employers will fill openings with internal candidates even if they have little or no experience.
Selling the safety profession and encouraging young professionals to pursue degrees and certifications will be an important long-term strategy for organizations and the industry as a whole.
Conclusion
Rising to meet these new challenges in occupational safety and health means having a solid foundation in the principles of OSH and how to apply them to the modern workplace.
Learn more about OSH education at Columbia Southern University, including bachelor's and master's degree programs that have been recognized as Graduate Safety Practitioner® Qualified Academic Programs  by the Board of Certified Safety Professionals.