Earn Your Business Degree Online
Columbia Southern University's business degree programs give students the education and expertise needed to gain an edge in an ever-evolving business climate. Whether you are an entry-level business associate or a more seasoned professional seeking their doctorate, there are many programs available. Choose from general curriculum or tailor your track toward a specific career sector including hospitality and tourism, human resource management, marketing, information technology or more.
Online Degree Programs
For a complete list of concentrations available for each degree, visit our Degree Listings page or choose a degree from the list above.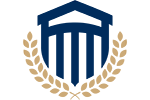 Why CSU?
At Columbia Southern University, we truly believe in offering students flexible, affordable online degree programs with exceptional service.