The Difference Between Continuing Education and Professional Development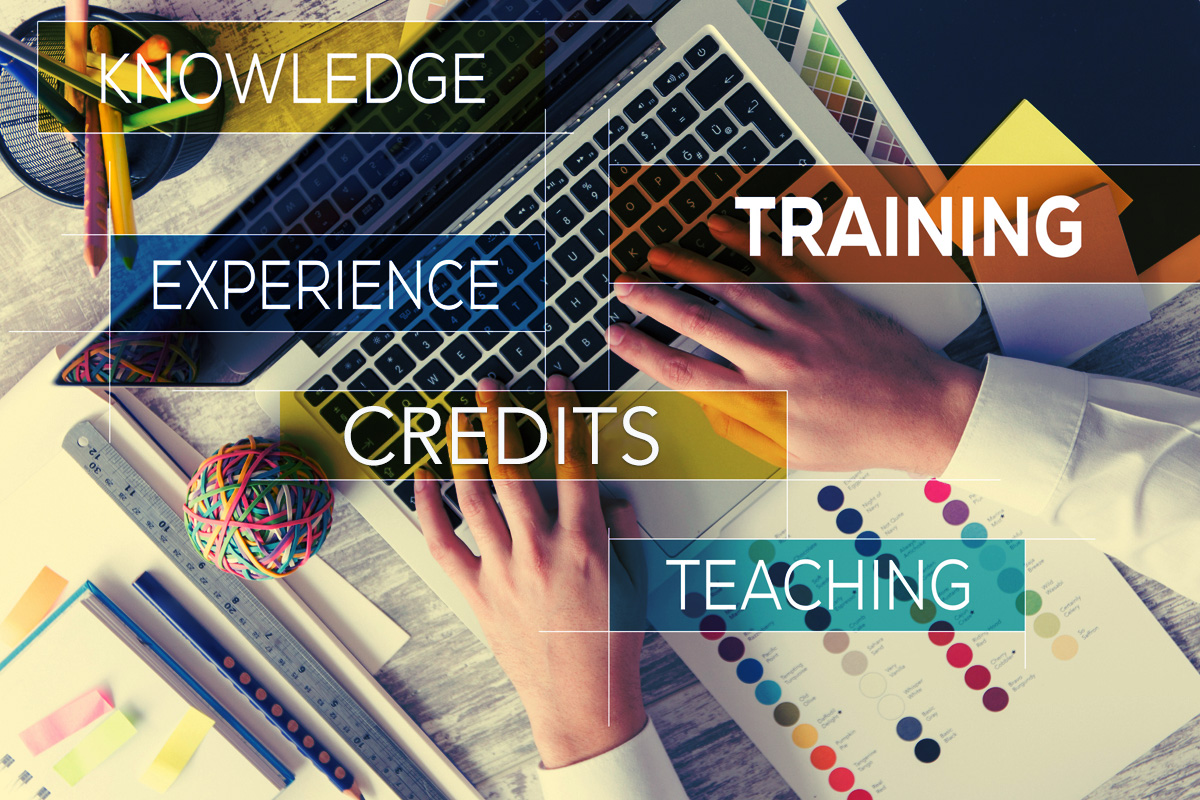 Category:
Going Back to School
No matter what industry we work in, all of us are expected to continue learning about our field and doing our jobs to the best of our abilities.
For some of us, we may want to climb the corporate ladder and earn bigger and better positions. For others, our employers or professional associations may encourage – or require – specific activities to make sure we're fulfilling our responsibilities. We may also simply want to impress our supervisor, which can be even more difficult for the many workers around the globe who have shifted to remote work.
Whatever reason applies in your situation, the answer is often some form of additional training or learning. Two terms that are often brought up in this context are "continuing education" and "professional development." These terms are related, but there are some key differences.
In this article, we provide a quick primer on the differences between continuing education and professional development, and we explore why pursuing them can be an effective means of advancing your career.
Defining Professional Development vs. Continuing Education
At its core, "professional development" is an umbrella term that describes employees learning new skills and knowledge that they can apply to further success in their field.
The term "continuing education" describes one type of professional development in which an employee – typically someone who already has completed an academic degree – pursues additional learning from a higher education institution.
A Closer Look at Continuing Education
How is continuing education unique compared to other types of professional development? Continuing education has traditionally been the domain of adult learners, non-traditional students, and people who've already earned their degree but desire to continue learning new skills. Continuing education includes any post-secondary course offered by a higher education institution, from personal enrichment courses to those required by employers.
Continuing education can be a vital lifeline to success and worthwhile employment. Not only do industries and technologies change, but employment can also change at any time. Continuing education can be worth it because it prepares working adults for such eventualities.
Many universities offer continuing education units – or CEUs – for students in industries like emergency medical services, fire science and others that require ongoing training.
Related: What Are CEUs and Why Should They Matter to Me?
A Closer Look at Professional Development
Professional development includes any kind of investment in yourself for the purposes of advancing your career. Whether you're looking to achieve a long-term goal at your current job or putting yourself in position to get a job with a new organization, professional development can help.
It can include a variety of activities, some requiring a big investment in time and money and others requiring very little. Some examples of professional development include:
Conferences.
Email newsletters.
Podcasts.
Mentorships.
Webinars.
Workshops.
Related: 7 Professional Development Ideas to Boost Your Career
Conclusion
At Columbia Southern University, many of our students who have completed a degree return to CSU for continuing education opportunities. For a detailed look at our CE courses in criminal justice, information technology, safety and more, visit our Continuing Education website.
Additionally, CSU students and alumni can connect with our Career Services team for a variety of resources for professional development, career counseling, job search strategies and more. To learn about the career resources available to our students, visit our Career Services website.