St. John's David Milen Named Distinguished Faculty of the Year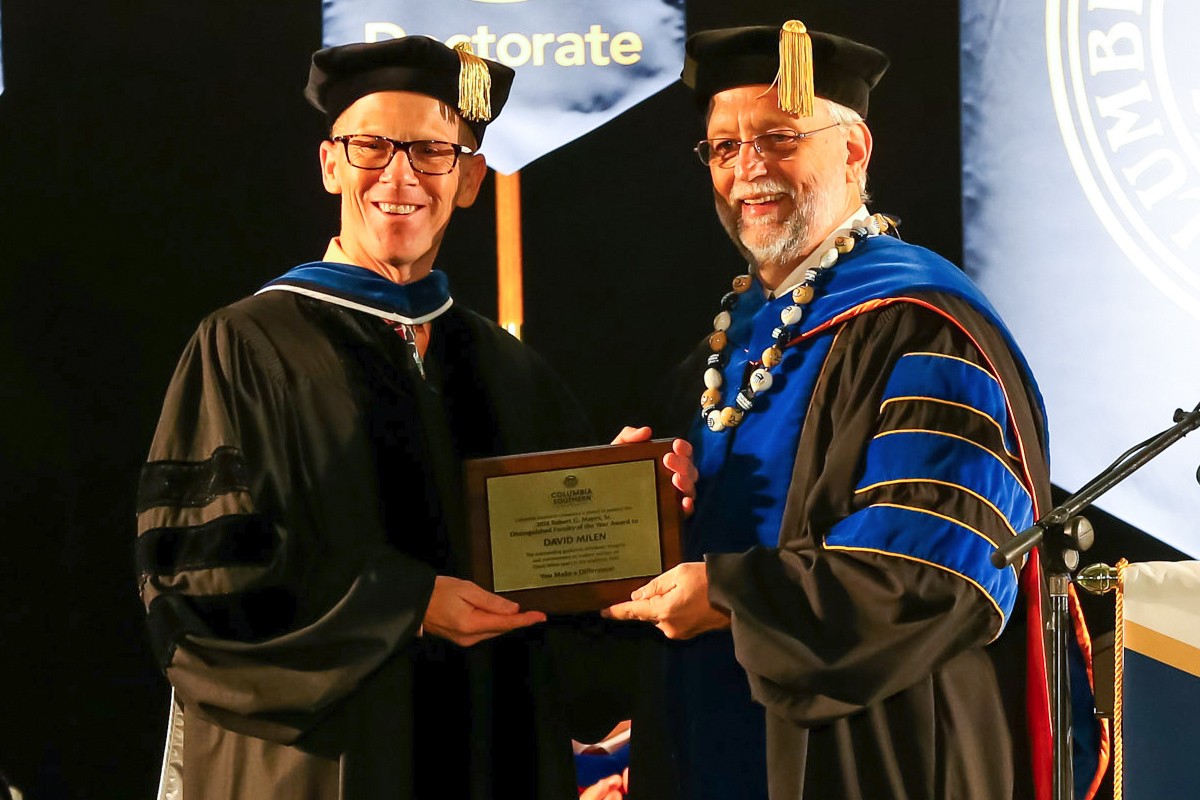 Category:
Success Stories
Columbia Southern University recently honored emergency management lead faculty David Milen, Ph.D., as the 2018 recipient of its Robert G. Mayes, Sr. Distinguished Faculty Award. 
Milen of St. John, Indiana, was recognized for his outstanding achievements and contributions in aiding the university in its mission to change lives through education.
"It is a humbling experience," said Milen after receiving the award. "This is quite the honor to be nominated, but to be recognized for such a distinguished award has allowed me to reflect and say that people noted that I truly care about what I do."
Milen primarily teaches CSU classes on terrorism, emergency management and risk management. His teaching philosophy is simple: one student at a time and "take care of each student as he/she is your family, and allow the student to learn, grow into the field of choice, and educate those students with both experience and knowledge from the field and academically."
Milen's educational background includes a doctorate and master's in community and public health from Walden University, a master's degree in occupational safety management from Indiana State University and a bachelor's in media studies and communications from Northern Illinois University.
A former firefighter, he is the chairman of the District Bioterrorism and Hospital Planning Committee in Northwest Indiana. Milen's duties include handling emergency response, public health issues, training and development and working with the state of Indiana to foster community-based emergency response efforts.
Milen was presented the award on Oct. 19 at CSU's commencement ceremony and 25th anniversary celebration in Foley, Alabama. The ceremony welcomed 763 graduates from 50 states and 21 countries.