2017 NVFC Scholarships Awarded to Stephanie Humberd and John Sullivan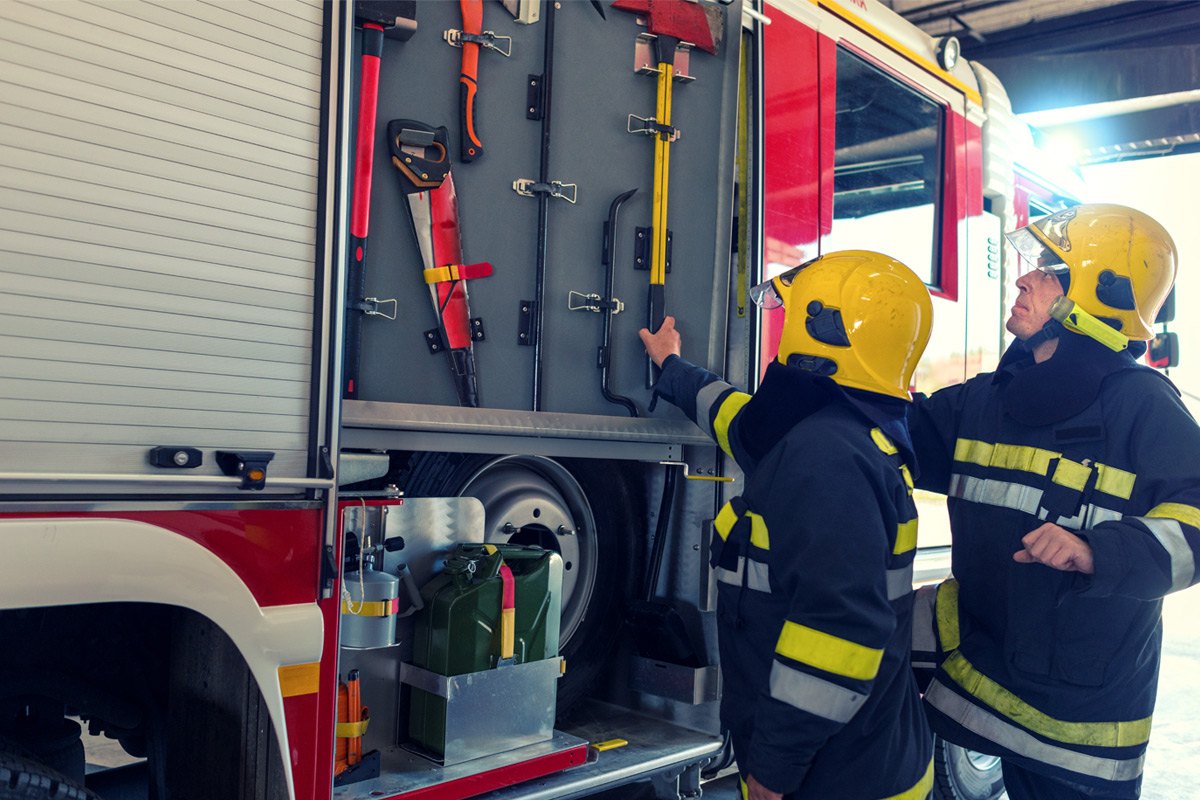 Category:
Success Stories
The National Volunteer Fire Council (NVFC) and Columbia Southern University (CSU) are pleased to award NVFC members Stephanie Humberd and John Sullivan with the National Volunteer Fire Council Scholarship.
Humberd, a volunteer firefighter/EMT with the Burkburnett Volunteer Fire Department, is proud to serve her Texas hometown and is enthusiastic about broadening her education with a degree.
"I'm eager to continue my education and give my department more educated personnel to better our services for the community and department," she said. "This scholarship will open more opportunities in the fire service for me and possible chances for a career position. It will allow me to better myself, which will help me, my family and community."
Humberd plans to use the scholarship to pursue a bachelor's degree in fire administration at CSU. The mother of three also hopes to continue to set an example for another group of youngsters, too.
"As the leader of the Fire Explorers junior firefighter program, I am very excited about training and teaching the firefighters of the future," said Humberd. "It's an honor to be able to help mold them and give them all the knowledge and preparation I can to be great firefighters."
Sharing her love of community and firefighting is John Sullivan, a volunteer firefighter with the Pegram Fire Department in Pegram, Tennessee.
Sullivan's interest in firefighting was ignited by his father, who started his career right out of high school and championed emergency medical services for more than 20 years.
After graduating from high school, Sullivan admits he never made the move to continue his education, opting instead to join the workforce and hoping that his desire would be enough for career as a firefighter.
"For the next 14 years, I applied and tested, scoring in the outstanding category from age 22 until age 36," he explained. "Without a firefighting background, a degree in fire science, or an EMT certification, I was overlooked again and again."
Meanwhile, Sullivan sought work with a towing and recovery service where he advanced and trained others. A few years later, he became a highway incident emergency responder with the Tennessee Department of Transportation and soon, he gained emergency medical licensure to become a medical first-responder.
"This career gave me the opportunity to work alongside fire, EMS, law enforcement and towing/recovery in a role encompassing all aspects of emergency service work," said Sullivan. "This job allowed me to make a difference in so many people's lives every day, fueled my desire to serve the public in its time of need, and helped me become part of a team of responders that make it their mission to protect lives and property daily."
In 2010, the Pegram Fire Department gave him a chance to fulfill his lifelong goal of being a firefighter. He has seized this opportunity and excelled in his efforts to be the best firefighter he can.
"In the seven years I have been with this department, I have been awarded Firefighter of the Year two years in a row, gained my FFI and FFII certifications, HAZMAT Operations, achieved rank of engineer, and duty officer," he said. "I have also been recently promoted to supervisor at my job with the Tennessee Department of Transportation."
Sullivan is anxious to begin his educational journey to earn an online bachelor's degree in occupational safety and health with a concentration in fire science.
"I know that furthering my education will really benefit me in my careers and ensure that I can continue to lead, educate and mentor others in this field," said Sullivan.