Our Top 9 Admissions Questions Answered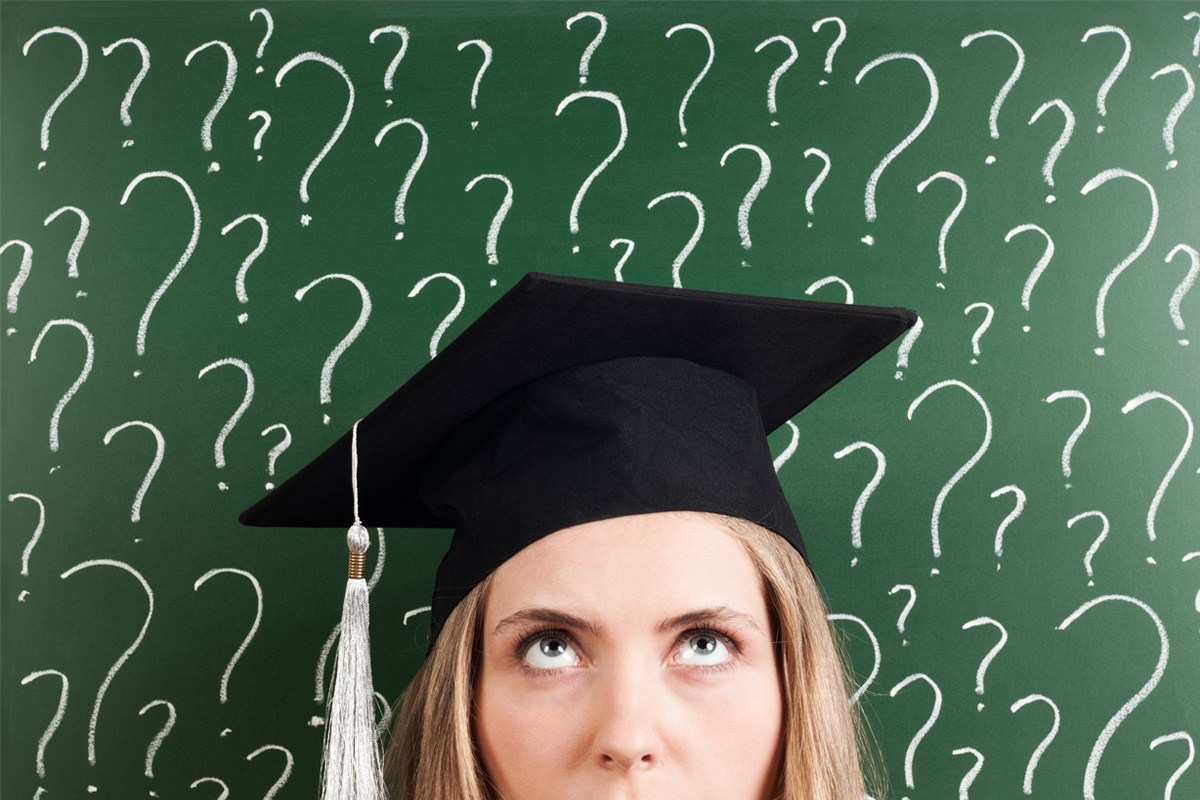 Category:
Going Back to School
Wherever you are in life, just graduating high school or working in an established career and ready to take that next step, applying for college can be both exciting and nerve-wracking. Navigating admissions, deciding on a major and delving into courses can seem overwhelming, but it doesn't have to be! Here are our most frequently asked questions to get you started.
Which degree is right for me? Deciding on the perfect degree will come by asking yourself a few key questions: What are your career goals? What interests you? Or more simply, what do you want to be when you "grow up"? If you're looking to grow within your current career, you may already have a clear picture of which degree will suit your goals best, but if you're looking for a career change, browsing our list of degree programs may be a great start. If you need a little extra help, there are some great resources to discover your passions and interests here.
How many courses can I take at one time? Deciding how many courses to take depends on a few factors. One of the most important things to consider is your schedule and work/life load! It also depends on which enrollment system you choose: term schedules,  LifePace Learning* or Veterans Flexible Enrollment. The Academic Course Load Policy explains these options on page 24 of the Student Handbook.
Are there additional resources to help me succeed? CSU offers our students many resources to aid in their success and offer extra means of assistance. One of the most popular departments at CSU is the Success Center, which has math and writing specialists available to assist students with course requirements. The Career Services department is available to students who would like help with career exploration, interview preparation, and resumes and cover letters.
How do I begin a new degree program at CSU? If you're ready to start a new degree soon after completing your current degree, that's great! We want to make this process as easy as possible for you. All you have to do is  fill out the returning students application to get the ball rolling.
Why do I have an academic advisor? The Academic Advising & Student Support Center at CSU strives to give you a partner in your academic career, a point person on whom you can depend. No question is too big or small for your advisor and many students have become great friends with their advisor by the end of their CSU career.
How do I check my GPA? Most inquiries about your current courses, grades, GPA and unofficial transcripts can be found in the myCSU Student Portal. Your GPA can be found by navigating to "My Account" and then "Degree/Information."
What is a proctor and how do I get one? Proctors are required for many courses with a final exam. This means students will take their exam while being monitored to support and verify integrity. CSU approves two flexible proctor options: a standard proctor, who is chosen by the student and approved by CSU or Remote Proctor Now,  an on-demand, third party virtual proctor that offers students the ability to take their exam wherever they chose while being monitored through a webcam.
When do I submit my petition to graduate? Once you have 12 or fewer hours left in your degree program, you can petition to graduate. When you hit that mark, just go into your myCSU Student Portal and find the "Degree/Certification" tab under "Online Forms."
What happens if I fail a course? If you find yourself with a failing grade, talk to your academic advisor about your next steps. Typically, they will suggest retaking the course as quickly as possible as this will replace your F with an R- retake. This is the quickest and most direct way to improve your GPA and get back on track.  
Columbia Southern University has a dedicated admissions team to help you every step of the way, ensuring you are on the right track to achieve your goals and cross the commencement stage with pride. No matter what questions you have, big or small, our admissions representatives will be happy to answer them. Learn more about CSU admissions or apply to become a CSU Knight.
*The LifePace Learning® option is not eligible for Federal Student Aid, VA funding or doctoral programs.