Earn Your HR Degree Online
CSU's HRM degree programs prepare students for management-level careers in HR with the ability to identify, analyze and solve complex HR and management issues. Graduates pursue careers in training, development, compensation, benefits and more.
Online Degree Programs
For a complete list of concentrations available for each degree, visit our Degree Listings page or choose a degree from the list above.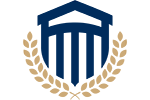 Why CSU?
At Columbia Southern University, we truly believe in offering students flexible, affordable online degree programs with exceptional service.