Earn Your Criminal Justice Degree Online
Whether you are interested in pursuing law enforcement, social services, homeland security or a related field, a degree in criminal justice will prepare you for a career serving and protecting your community or nation. Columbia Southern University's online criminal justice degree programs provides students with a working comprehension of constitutional and criminal law in contract to the judicial process and prepares criminal justice professionals to make rational decisions and informed responses to the daily challenges in law enforcement.
Degree Options
For a complete list of concentrations available for each degree, visit our Degree Listings page or choose a degree from the list above.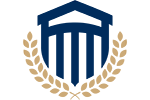 Why CSU?
At Columbia Southern University, we truly believe in offering students flexible, affordable online degree programs with exceptional service.