Flexible Online Learning Options
Giving our students the flexibility they need to fit education into their busy schedules is at the core of our mission. Our courses are designed to accommodate working professionals, moms, dads and anyone else who is balancing school with other life commitments.
Online Degree Programs
Columbia Southern University offers degree programs at the associate, bachelor's, master's and doctoral levels, all completely online.
For a complete list of concentrations available for each degree, visit our Degree Listings page or choose a degree from the list above.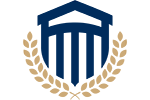 Why CSU?
At Columbia Southern University, we truly believe in offering students flexible, affordable online degree programs with exceptional service.