You Can Do This. We Can Help.
Providing our students with exceptional academic and student support is at the core of our mission. That is why we are committed to helping you make the transition to CSU as easy as possible. Our courses are designed to accommodate working professionals, moms, dads and anyone else who is balancing school with other life commitments.
At CSU, up to 75% of previously earned undergraduate course credit and up to 50% of previously earned graduate course credit can be transferred into your degree program. Transfer credit can also include professional training (including military training), certifications and professional licenses.
To help students get started, we've created the Transcript Request Service. Students can simply fill out the Transcript Request Service Form, and CSU will request transcripts from their previous institutions for them. It's that easy.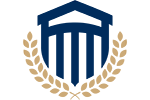 Why CSU?
At Columbia Southern University, we truly believe in offering students flexible, affordable online degree programs with exceptional service.