Education to move your career forward!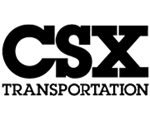 Columbia Southern University proudly offers employees of CSX Transportation, Inc. (CSX) the opportunity to grasp an education and move forward in their careers.
The CSX Moving Forward Scholarship is designed to help CSX employees rise to greater heights in their career through the power of learning. This financial lift will empower any employee to gain more knowledge and skills for a promotion or a new career in the transportation industry.
Scholarship Details
The scholarship will be applied directly to the recipient's tuition for up to 60 semester hours or 36 consecutive months in the selected online degree program, whichever comes first. This scholarship covers tuition only; textbooks and fees* are the responsibility of the student.
*Columbia Southern University will implement a new tuition rate and technology fee effective July 1, 2022. The new tuition rate will be $245 per credit hour for undergraduate courses, $335 per credit hour for graduate courses and $435 per credit hour for doctoral courses. The technology fee will be $25 per undergraduate course, $35 per graduate course and $60 per doctoral course. Note: The tuition rate for graduate courses will remain $250 per credit hour for all active-duty military members using tuition assistance and the technology fee will not apply to these students.
The scholarship application will open May 16, 2022 through August 1, 2022. If you have questions or would like to learn more about the educational opportunities available through Columbia Southern University, please call 888.520.5836.
Eligibility
The CSX "Moving Forward" Scholarship is open to CSX employees. Applicants must demonstrate how receiving the scholarship would add to their lives and what their educational and degree aspirations are and how it will help them live their lives.
Eligible candidates must have a high school transcript or equivalent (GED).
A letter of recommendation.
Scholarship applicants must be available to begin their coursework within six months of the date of the award.
Capable of maintaining a 2.0 undergraduate GPA or 3.0 graduate GPA
Students who have previous college experience must meet CSU's academic requirements for admission to the university
Remain in good standing with CSU throughout his or her degree program
Current CSU students must already meet these requirements for consideration