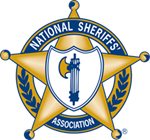 The National Sheriffs' Association Center for Public Safety is dedicated to enhancing jail operations in the United States by providing training, current events and resources.
Through a partnership with Columbia Southern University, the online training is offered to meet requirements for various certifications offered through the NSA Institute for Jail Operations.
The Jail Certification Program was created to provide professional designation to jail officers, supervisors, administrators and sheriffs who possess the requisite understanding, knowledge, skills, experience and abilities to function at the level of their achieved certification.
The coursework really opened my eyes to what a supervisor is. The training was on target and has shifted how I look at the position. This class made a great impression on me. – Randall Warner
Course Offerings
Jail Operations (CJC 2050)
The Jail Operations Management course is designed to provide the jail officer with critical management techniques for the successful operation of a jail or prison.
Cost of Course: $200
Jail Management Supervisor (CJC 2051)
The First and Second Line Supervisor Training course is designed to provide supervisory training and management principles for jail officers who wish to advance to a supervisory position. The training focuses on supervisor responsibilities, policies, and the legal rights of inmates and employees in a jail setting.
Cost of Course: $200
Jail Evacuation (CJC 2052)
Jail Evacuation is designed to address the needs of sheriffs and jail commanders who might encounter a situation in which their jail must be evacuated. The course provides background information on terrorism and Weapons of Mass Destruction. Exercise and discussion are designed to support and guide participants through the learning process, required to develop a jail evacuation plan.
Cost of Course: $50
These programs are not eligible for Federal Student Aid, military tuition assistance, VA funding or Learning Partner discounts.