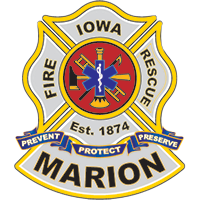 The Chief Officer Field Training Academy is the newest program from Chiefs Lasky and Salka. Departments that utilize the services of a shift commander, battalion chief, district chief, or other chief level officer in the field have a distinct advantage over departments that do not. With over 80 years of combined fire service experience in both volunteer and career departments, in every rank from a junior company officer to captain, battalion chief, assistant chief, and chief of the department, Chiefs Laskyand Salka will walk you through the numerous vital skills and abilities that field officers need to be successful. This program is a detailed guide, put together by Chiefs Lasky and Salka, for field chiefs to follow from their first hour in the firehouse to their last assignment of the shift.
When
May 16 - 17, 2023
8 a.m. - 5 p.m.
Where
Marion Fire Station 1
100 Irish Dr
Marion, Iowa 52302
Cost
CSU Students, Alumni, & Learning Partner - $265
General - $290
Continuing Education Units:1.6 CEUs
Register Now
---
Accommodations
Coming Soon!