Public Administration Careers: What Options Are Available?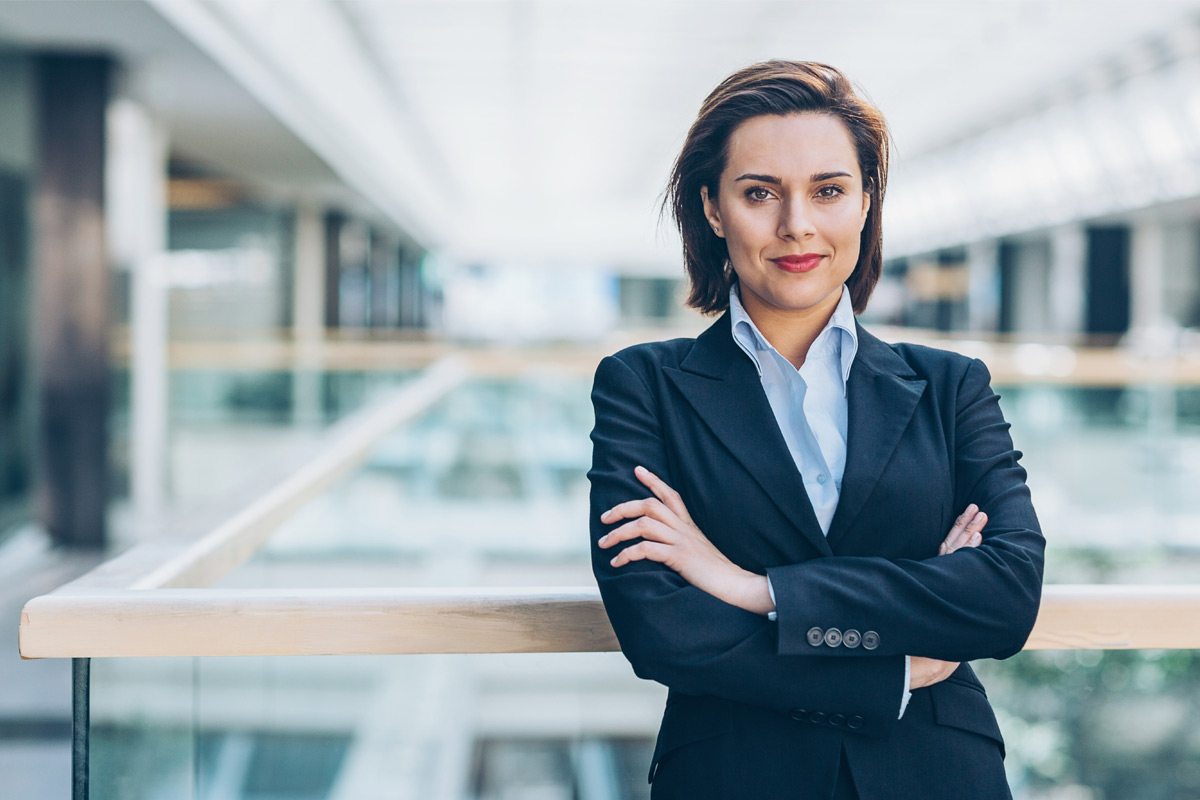 Pursuing a public administration degree is a smart choice for business professionals who want their careers to span over multiple organizations or industries; however, there are so many career opportunities out there, many students have a hard time deciding exactly what to do after graduation.
Public administration is the understanding and implementation of public or governmental policy. In other words, public administration exists to turn policies into service. Here are six options for public administration careers:
1. City Manager
City managers are the administrative force behind a city. They oversee everything involved with the running the city, including supervising departments, managing the city's budget, and representing the city as needed. They also manage internal affairs and are a key part of city hall's relations with residents, other municipalities and state leaders.
A city manager is hired by and reports to the city council and the mayor. One of their chief responsibilities is to balance the city finances, which includes monitoring the budget and making recommendations for improved planning, revenue development and responsible spending. As part of that responsibility, the city manager supervises city departments – including police, fire, sanitation, water, transportation and more – and hires leaders for those departments. They also oversee the development of standards and policies for departments to ensure consistency and compliance with city standards and regulations.
Ultimately, the primary responsibility of a city manager is to serve the needs of the community. They have their finger on the pulse of the city, and they perform research and outreach to the residents to better understand their needs and problems and work collaboratively with the city council and other leaders to solve those issues.
Successfully performing these tasks requires a background in public administration, business administration or a related field, as well as exceptional communication, diplomacy, organization and time management skills. According to PayScale, the average salary for city managers in October 2019 was $90,019.
2. Housing Specialist
Everyone deserves to live in safe, affordable housing. A housing specialist aims to make that happen by making it possible for families or individuals – particularly those experiencing homelessness – to move into temporary or permanent homes. Housing specialists work with community agencies, local governments, nonprofit organizations and property owners to coordinate all aspects of living arrangements. Depending on the organization, this might include locating and securing properties for clients, negotiating rents, mediating disputes between landlords and tenants, and overseeing policy development and implementation.
Although some housing specialists work in leadership roles focused on strategy, budgeting and policy management, many begin their careers working directly with clients. For instance, they may work with nonprofit organizations like homeless shelters to provide counseling and information to individuals regarding their housing rights and responsibilities. They may also coordinate with property owners to secure appropriate, affordable housing within the scope of the law and program regulations.
Understanding the rules imposed by the government and agency is one of the most important aspects of the job, along with compassion, creativity, problem-solving and negotiation. It's a challenging role, but it's one that can be extremely gratifying as you help people work toward greater stability. The Bureau of Labor Statistics reported that median annual salaries for counselors, social workers and other community and social service specialists was $44,960 in May 2018.
3. Nonprofit Organization Executive Director
Typically hired by boards of directors, executive directors of nonprofits are expected to provide both leadership and management for their organizations. They develop their organization's mission and vision, and they keep their staff, volunteers and supporters engaged by articulating that vision.
Executive directors of nonprofits also oversee the day-to-day activities of their organizations, including, but not limited to, the following:
Hiring and supervising staff.
Managing facilities.
Overseeing the budget.
Providing stewardship of organizational assets.
Serving as the main point of contact for public relations and the media.
Supervising fundraising and grant activities, both securing and awarding.
Because the reputation of an organization is at stake, boards take great care in selecting executive directors, focusing on candidates who not only have a demonstrated passion for the organizational mission, but who also have knowledge and experience in business, management and public administration. Leadership skills, staff management, budgeting, goal setting, communication, and the ability to collaborate with diverse stakeholder groups are all important attributes for a nonprofit executive. Ultimately, it's your interpersonal skills and ability to connect with people that will determine your success in this area as much as your technical abilities in management and leadership.
Salaries vary based on the size and location of the organization, but the average salary for nonprofit executive directors was $65,611 according to PayScale in October 2019.
4. Criminal Justice Administrator
The criminal justice system is comprised of multiple agencies and departments, from local law enforcement and courts all the way through the FBI, CIA and Department of Homeland Security. With a background in public administration, you can pursue a career in criminal justice administration, which provides leadership and operational oversight of different aspects of this system. Criminal justice professionals with a background in public administration are uniquely positioned for positions with state and local law enforcement agencies, as they have both the managerial skills and law enforcement knowledge necessary to effectively manage departments and agencies.
Some of the tasks that a criminal justice administrator might be involved in include:
Analysis of crime statistics in conjunction with crime theory to develop more effective crime control and prevention programs.
Management of specific agencies or facilities.
Oversight of agencies to ensure they are following due process, case law, etc.
Because the range of criminal justice administration careers is so wide, it's nearly impossible to accurately gauge earnings potential. It varies according to agency, location and responsibilities. That being said, police and detectives at the federal level earned a median salary of $87,130 in May 2018 according to the BLS.
5. Emergency Manager
Tornados. Hurricanes. Earthquakes. Floods. Acts of terrorism. Communities face any number of potential disasters, both natural and manmade, and it's important that they have plans in place to prepare for, respond to, and recover from these events.
Emergency managers may be employed by municipalities, health care facilities or government agencies, and they work closely with first responders and other stakeholders to develop and implement strategies to protect the public before, during and after emergencies. They also help lead the response, providing training and education, managing supplies and facilities, and serving as a point of contact for responders, staff and volunteers.
Although work experience in emergency services can help prepare you for a career in emergency management, pursuing a degree in public administration can also provide the required communication, organizational, critical thinking, interpersonal and leadership skills. In fact, many employers seek individuals with public administration degrees for these positions because of their unique understanding of the intricacies of public agencies and the principles of policy development and implementation. These roles pay well, with a median annual wage of $74,420 in May 2018 according to the BLS.
6. Public Administration Consultant
Not all public administration career paths involve working for a specific agency or department. Instead of staying with one organization or governmental body full time, many public administration professionals provide consulting to various entities. They might spend weeks, months or even years helping to improve an organization's administration, budgeting, planning processes and more.
Becoming a consultant generally requires several years of proven experience and success in public administration, but with that expertise you can help municipalities and government agencies run more efficiently. This might include making budget recommendations, finding ways to increase revenues, or providing insight into how to improve struggling public programs.
Most public administration consultants work for established consulting firms, but some work on their own after gaining experience working in administration roles. Management analysts working with government entities earned a median annual salary of $78,750 in May 2018 according to the BLS.
Take the Next Step
There are many other options for public administration graduates. For example, Columbia Southern University alumnus Brent Jennings used his degree to get a job as a government tax auditor for the City of Scottsdale, Arizona.
When you're ready to take the next step, view our degree programs for more information about CSU's online Master of Public Administration degree and our concentrations in criminal justice administration and emergency services management.
Columbia Southern University does not guarantee that students or those who pursue these careers will earn the specific salaries listed.