10 Career Choices for Your Criminal Justice Degree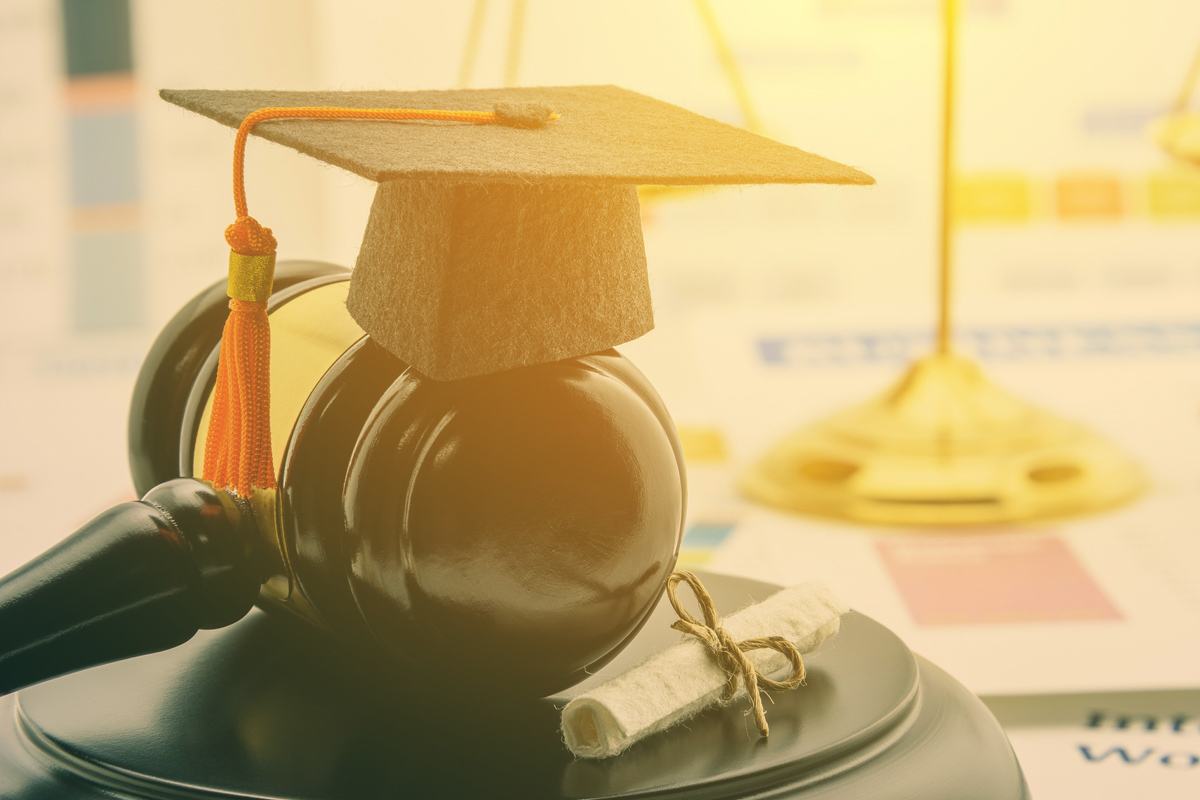 The criminal justice field changes often, and the demand for qualified professionals continues to grow. That's why we revisited this post from 2017 and updated it for 2019.
Seasoned criminal justice professionals understand that their job opportunities reach beyond a career as a police officer. They can create positive change for their communities by using their degree and experience to serve and excel in many different positions. < Click to Tweet
Whether you are currently employed in the field or are considering a career change, here are some options for careers with a criminal justice degree, as well as their educational requirements.
1. Law Enforcement
Police officers and detectives are some of the most visible and commonly-known criminal justice professions. The individuals in these positions are charged with responding to emergency calls, patrolling assigned areas, obtaining warrants, arresting suspects, collecting evidence, writing reports and much more.
According to the Bureau of Labor Statistics, many federal agencies and police departments require some college coursework or a college degree. The BLS also projects a 7% increase in law enforcement jobs from 2016-2026. Those who choose law enforcement as their criminal justice career can expect a competitive job search process. Applicants who have a college degree, like Columbia Southern University graduate Neil Fetner, can stand out compared to their peers. Those with military experience and the ability speak a second language can also gain an edge.
2. Homeland Security
The Department of Homeland Security employs more than 240,000 professionals across multiple disciplines. The DHS currently includes U.S. Customs and Border Protection, U.S. Immigration and Customs Enforcement, the U.S. Secret Service, the U.S. Coast Guard and many other areas. Criminal justice graduates are qualified for many of these positions, but job seekers looking for careers in this area may be interested in a degree in homeland security.
3. Cybersecurity
Cybersecurity is one of the fastest growing career fields, and there are many applications within criminal justice. A degree in criminal justice with coursework in cybersecurity will increase your value to potential employers like the Central Intelligence Agency. Overall, the median annual salary for information security analysts in May 2018 was $98,350, and employment is projected to increase by 28% from 2016-2026.
4. Arson Investigation
Firefighters looking for a new career path may be interested in arson investigation. Fire investigators collect and analyze evidence, interview witnesses, determine the origin and cause of a fire, and much more. A degree in criminal justice – or fire investigation – will give applicants an advantage over their peers. The BLS projects the fire inspectors and investigators field to grow 10% from 2016-2026.
5. Corrections
Correctional officers oversee individuals who have been arrested and are awaiting trial or who have been sentenced to serve time in jail or prison. Many positions are available with regional and state correctional institutions, but some of the best prospects will be with private sector prison companies that are now being contracted to provide services to state prison systems. For employment in federal prisons, entry-level correctional officers are required to have a bachelor's degree.
6. Courts
Many career choices exist within the judicial system. While the local sheriff's department may handle security for court locations, there are other related criminal justice jobs, including clerks, records personnel and transcriptionists.
7. Social Services
Social service choices in the field of criminal justice include social work, juvenile justice and alcohol and drug counseling, among others. Most of these options require a minimum of a college degree, internship and professional licensing. Many agencies also employ full-time social workers, professionals who manage family relational issues and serve as a source of information for their department.
8. Public Relations
Reputation management is important for any government organization. Public relations specialists play a key role for agencies in the public sector, whether it's organizing press conferences or responding to social media comments. The public relations field is projected to grow 9% from 2016-2026, and communicators with a criminal justice degree are uniquely qualified for these roles.
9. Support Services
Many jobs that were once performed by officers have been civilianized. These specialized duties require additional education and professional training and could include crime scene technician, accident re-constructionist or property and evidence manager. A strong background in statistics, science and management are helpful for careers in criminal justice support services.
10. Telecommunicators
A criminal justice career as a police, fire or ambulance dispatcher can be gratifying, and the number of telecommunicator jobs is expected to increase by 8% from 2016-2026. The availability of cell phones has increased the number of calls telecommunicators handle daily. Those with a military background in communications often perform well in this career field, and education is helpful when advancing to management-level positions.
Your Next Steps
It's an understatement to say that education is important for criminal justice professionals. Learn more about criminal justice degree options available at CSU by visiting ColumbiaSouthern.edu/CJ.