Emergency Management: Career Outlook and Job Opportunities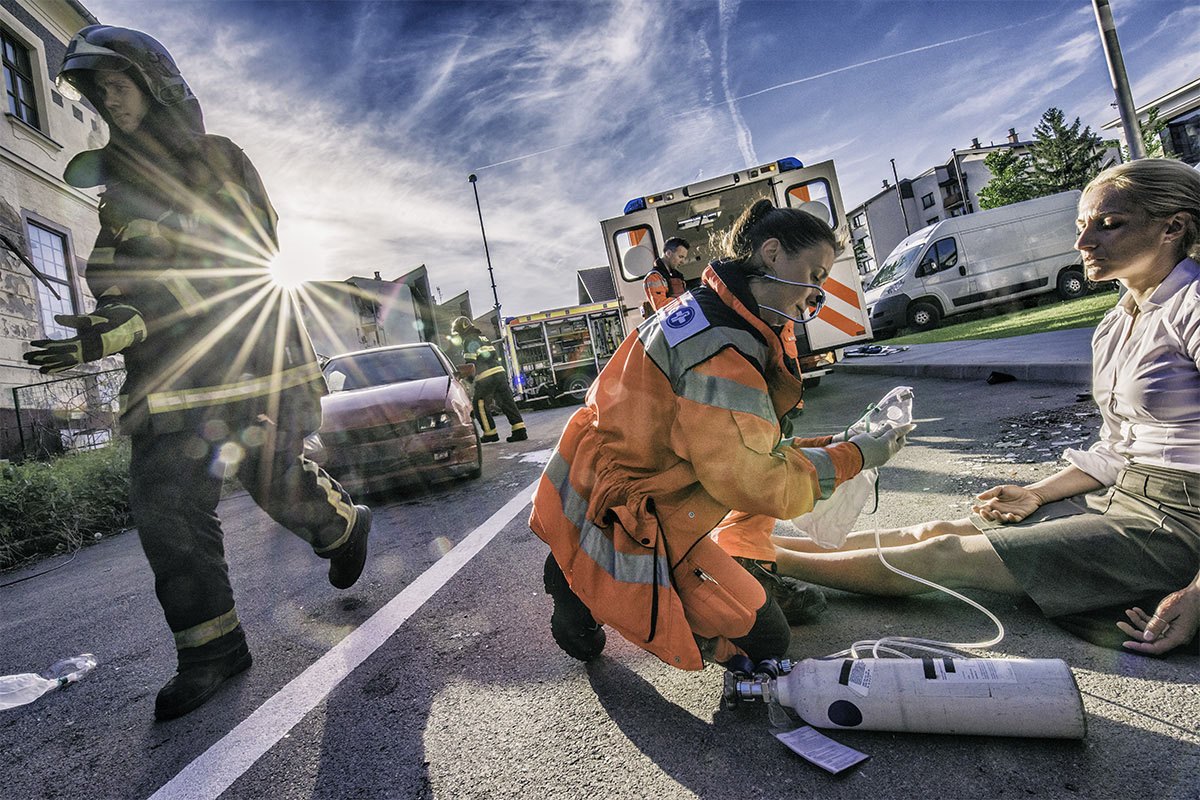 Emergencies are unavoidable. Government entities, nonprofit organizations and private companies can all work to prevent emergencies in their respective industries, but a certain percentage will happen no matter what preventative measures are taken.
Emergency management directors perform a critical function: protect their employers and their communities before, during and after natural disasters and other dangerous and unexpected events. In this article, we explore careers in emergency and disaster management and discuss how to enter the field. < Click to Tweet
What Do Emergency Managers Do?
Emergency management careers can be found in the public, private, civilian and military sectors. There are some significant differences in their day-to-day work depending on their organization and industry, but here we will explore some of the most common responsibilities for emergency managers.
Emergency Response Procedures
One of the most important responsibilities for an emergency manager is developing emergency response procedures. There is almost always an element of improvisation and quick adjustments during emergencies, but documenting procedures beforehand lays a foundation for the decisions that need to be made in the moment. After emergency managers analyze a situation, they can then apply the correct procedures.
When developing procedures, this is often the time when emergency managers meet with their various stakeholders and confirm all parties are in agreement. This can also be a good time to prepare for the various legal ramifications that can unfold in emergency response situations.
Related:
Hurricane Preparedness: How Fire Departments Prepare for the Worst
How Businesses Keep Workers Safe During Natural Disasters
Interagency Operations
Emergency managers working for government entities often act as links between elected officials and first responders before, during and after emergencies. Their job is to turn the policies developed by lawmakers into real-world strategies. In the private sector, this can also be true for large organizations or corporations with employees who are spread throughout multiple departments or even multiple locations. Due to this hierarchy, emergency managers must have strong communication and management skills. Coordinating interagency operations before emergencies happen ensures that connections between the various areas remain strong and each department is ready to act.
Training Exercises
In many cases, training exercises are an important part of ensuring employees are ready for emergencies. Reading through procedures is helpful, but simulating an emergency and walking through plans as a group can help employees retain information. Emergency planning exercises, such as the ones provided by the Federal Emergency Management Agency, can also help organizations identify and correct weaknesses in their response procedures.
Emergency Response Communications
Many emergencies require frequent communications, either between the organization and the public or between executives and their employees. This process has become more complicated in recent years, as social media provides more timely access to information and more opportunities for misleading information to spread.
Related: Making Social Media Work for First Responders [Webinar]
When communicating with the public, emergency managers frequently work closely with public relations professionals to distribute information to their communities directly and through contacts with media outlets. In smaller organizations without a public relations team, an emergency manager may need to fill the role of primary communications contact.
Emergency Management Careers Salary and Outlook
Is emergency management a good career? According to the Bureau of Labor Statistics, emergency management directors had a median annual wage of $74,420 in 2018. The highest 10% earned more than $141,130, and the highest-paying industry for emergency managers – at $101,570 – was professional, scientific and technical services. Emergency managers in colleges, universities and professional schools earned $90,640.
The BLS describes the field as a "relatively small occupation" with 10,100 U.S. jobs in 2016, but retirements may open new emergency management career opportunities. The total number of jobs in the field is also projected to grow by 8% between 2016 and 2026.
Related: 8 Benefits of Using Career Services to Land Your Dream Job
Emergency Management Education
According to the BLS, emergency management directors typically need a bachelor's degree. Graduate degrees can also help employees gain an edge when looking for advancement, and Columbia Southern University offers an online Master of Science in emergency services management.
CSU's master's degree in emergency management includes a comprehensive review of the disaster cycle, and it is board-approved by the Institute of Hazardous Materials Management. The program features classes that cover topics such as:
Case studies in natural catastrophes and man-made disasters
Global terrorism
Interaction of hazardous materials
Interagency disaster management
Legal aspects of emergency services management
Risk management
Weapons of mass destruction
Conclusion
If you're considering a career in safety and emergency services, emergency management is a viable option. To learn more about CSU's online master's degree in emergency services management, visit ColumbiaSouthern.edu.